A Way-Too-Early NFL All-Pro Team Prediction for 2012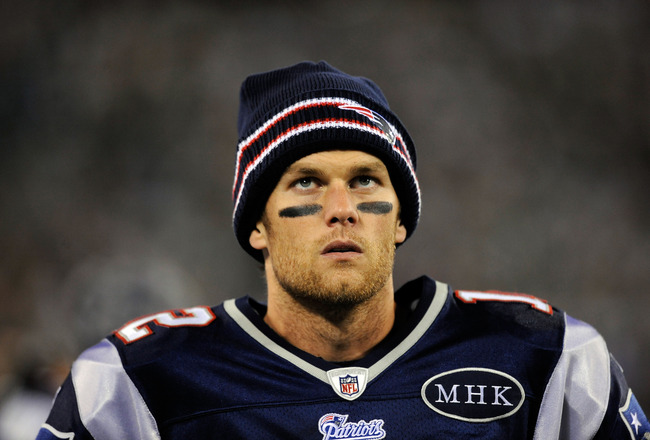 Patrick McDermott/Getty Images
I know, I know—it's only June and we're still about four weeks away from training camp—but we can still have a little fun with some way-too-early predictions for the 2012 NFL season.
Each and every season, the Associated Press selects the top players from each position and creates the NFL's All-Pro team.
With training camp not even close to being here and without a snap of a single game yet, let's take a look at my way-too-early predictions for the 2012 NFL All-Pro team.
Quarterback: Tom Brady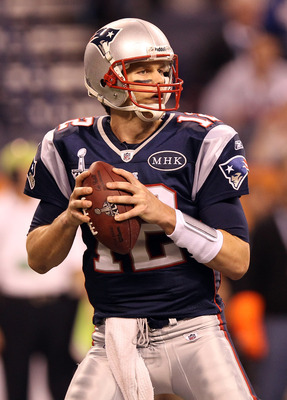 Ezra Shaw/Getty Images
Last year we saw two unbelievable performances out of quarterbacks Aaron Rodgers and Drew Brees—with Rodgers ultimately winning the neck-and-neck race for not only the All-Pro team but the NFL's Most Valuable Player.
With that being said, I see New England Patriots quarterback Tom Brady coming out on top in 2012.
Just two seasons ago, back in 2010, we saw Brady prove to the world that he was the league's most dominant player as he was the first-ever unanimously selected MVP—I see Brady regaining the title of being the NFL's top player in 2012.
Why? Because New England's offense is loaded with talent at every single position and Brady has just too many weapons to play with.
2012 has all the makings of being a very special season for TB12 as he'll be picking apart defenses with receivers Rob Gronkowski, Wes Welker, Aaron Hernandez, Brandon Lloyd, Deion Branch, Jabar Gaffney and Donte Stallworth.
Running Back: Arian Foster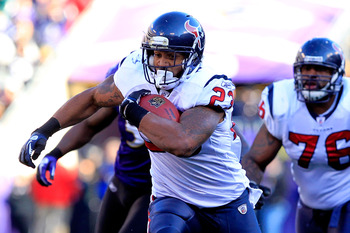 Chris Trotman/Getty Images
Arian Foster proved that he is the real deal last season as he ran for 1,224 yards and a total of 10 touchdowns while reeling in 53 receptions for 617 yards and two scores.
Foster is a very versatile and well-rounded running back who has no true weaknesses.
Foster is most definitely in store for yet another stellar season with the Houston Texans and is my favorite to be selected to the 2012 NFL All-Pro team.
Running Back: Chris Johnson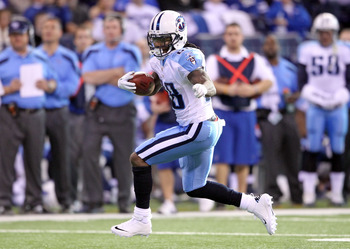 Andy Lyons/Getty Images
Just about everyone overlooked Chris Johnson in 2011, and rightfully so, as he barley ran for over 1,000 yards and had just four games of 100-plus rushing yards.
However, I see 2012 being a bounce-back year for CJ2K.
I don't necessarily believe that Johnson will accumulate 2,000 yards or anything ridiculous like that, but I do see him racking up at least 1,500 yards and being a whole lot more dominant than he was a year ago with the Tennessee Titans.
Not to mention, Johnson will not be holding out at all this season like he was last year, and he has an entire offseason to work with, unlike last season due to the NFL lockout.
2012 should be a big year for CJ2K.
Fullback: Vonta Leach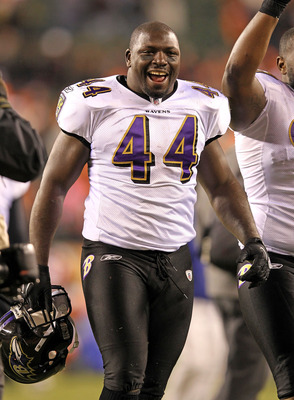 Andy Lyons/Getty Images
With the fullback position being a dying breed in the NFL today due to all the passing, Baltimore Ravens fullback Vonta Leach is one of the few actual true fullbacks that the league has to offer.
With that being said, I see him being a shoo-in for the AP's NFL All-Pro team—that is if he doesn't get injured or simply doesn't fall completely off of the map with poor performances.
All in all, Leach was a huge reason why Ray Rice ran for 1,364 yards and 12 touchdowns in 2011.
Wide Receiver: Calvin Johnson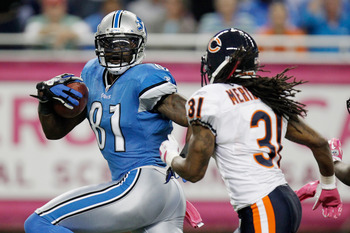 Gregory Shamus/Getty Images
Forget the Madden Curse—I'm not buying it.
Calvin Johnson had a phenomenal 2011 season as he caught 96 passes for 1,681 yards and 16 touchdowns, and he is only going to get better in 2012.
Trust me, Megatron is going to have yet another monster season in 2012 and could even come close to Randy Moss' single-season touchdown record of 23 touchdown receptions set back in 2007 with the New England Patriots.
Wide Receiver: Larry Fitzgerald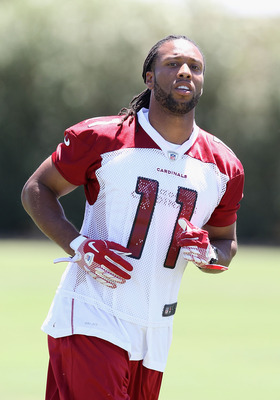 Christian Petersen/Getty Images
There's no debating this statement: Larry Fitzgerald is by far one of the most dominant players in the NFL today.
With that being said, if Fitzgerald can get some solid quarterback play out of either Kevin Kolb or John Skelton, then he should be able to continue his dominance in the NFL.
Not to mention, Fitzgerald will have some help opposite of him this season with rookie Michael Floyd joining the team—which means opposing defense's could be forced to pay less attention to Fitzgerald with the threat of Floyd on the field.
Tight End: Rob Gronkowski
Al Bello/Getty Images
For the tight end position, there is no one that is even close to being as dominant as Rob Gronkowski is.
In just his second year in the NFL last season, Gronk caught 90 passes for 1,327 yards and an NFL record for tight ends, 17 touchdown receptions.
With yet another season in the NFL, Gronk should only get better and should be in for yet another monster season with Tom Brady and the Patriots.
Center: Nick Mangold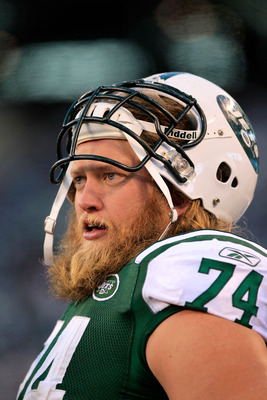 Chris Trotman/Getty Images
As long as New York Jets starting center Nick Mangold can stay healthy for the 2012 NFL season, then I see him being the favorite to be selected for the AP's NFL All-Pro team.
With former Miami Dolphins head coach Tony Sparano taking over the offense with the Jets, it's safe to expect New York running the ball a ton—considering how Sparano called games with the Dolphins over the best few seasons.
With that being said, Mangold is going to have to be as dominant as he can be if the Jets are going to have success running the ball—and I most definitely see that happening in 2012.
Offensive Tackle: Michael Roos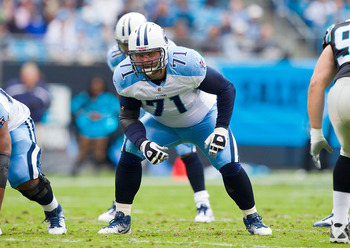 Brian A. Westerholt/Getty Images
I truly believe that Michael Roos of the Tennessee Titans is one of the most underrated left tackles in the NFL today.
However, I see him being acknowledged as a superstar in 2012.
Roos is definitely an elite left tackle as he's rock solid when it comes to pass-blocking and is very capable of creating space for running back Chris Johnson—whom I also have predicted for being named All-Pro.
So adding Roos to the list would make sense, right? If Johnson is going to have success then that means Roos is going to have to do a nice job of opening holes for him.
Offensive Tackle: Joe Thomas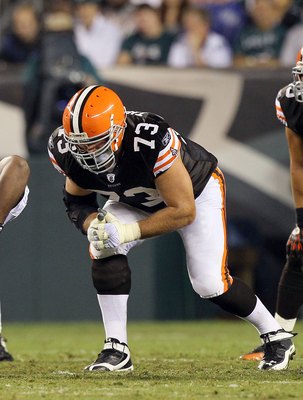 Jim McIsaac/Getty Images
There is actually no area of weakness when it comes to Cleveland Browns left tackle Joe Thomas.
Thomas is just as good as it gets for left tackle at the NFL level.
The 27-year-old is certainly in store for yet another dominant season with the Browns and should be a nice asset in the running game with the new addition of Trent Richardson out of Alabama.
Offensive Guard: Carl Nicks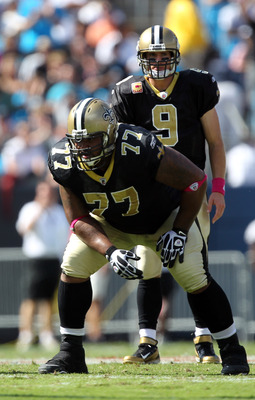 Streeter Lecka/Getty Images
For the second consecutive year, I believe offensive guard Carl Nicks is going to be named All-Pro—but with a different team, as he's now a member of the Tampa Bay Buccaneers.
The Bucs are going to have to rely on Nicks a lot this season, as they'll be running a much more balanced offense with new additions wide receiver Vincent Jackson and rookie running back Doug Martin coming to town.
Nicks is by far the most dominant left guard in the NFL today and is going to prove it yet again with another All-Pro selection in 2012.
Offensive Guard: Logan Mankins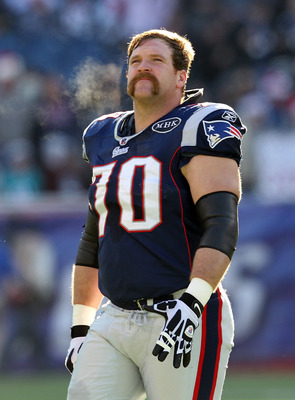 Jim Rogash/Getty Images
If Tom Brady is going to have a stellar season then that means he's going to have to have some pretty solid protection out of his offensive line—which leads me to believe that Logan Mankins will earn an All-Pro selection.
Mankins is the New England Patriots top offensive lineman as he lines up at the left guard position.
Mankins is just your typical hard-nosed football player that's very effective in the run game but is just as dominant as any other offensive guard in the passing game.
If you ask me, Mankins is as good as it gets for left guard.
Defensive End: Jason Pierre-Paul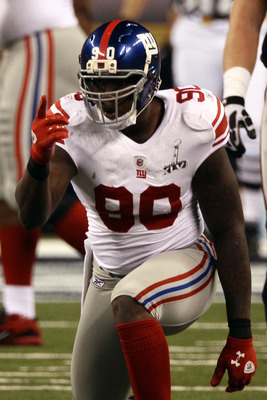 Win McNamee/Getty Images
Jason Pierre-Paul is going to have yet another amazing season for the New York Giants as the team embarks on their title defense.
J.P.P. is only 23 years old and is still developing and getting better—which is an obvious reason why I believe he's going to continue to get better in 2012.
Pierre-Paul recorded 16.5 sacks and 86 tackles for the Giants a year ago and I see him racking up at least 15 sacks and 90 tackles this upcoming season.
Defensive End: J.J. Watt
Patrick McDermott/Getty Images
Call me crazy, but I am a huge believer in J.J. Watt, and I see him picking up a ton of slack for the missing Mario Williams—as he's now a member of the Buffalo Bills.
Watt had a stellar rookie season as he recorded 5.5 sacks and 56 tackles for the Houston Texans, and, of course, I see those numbers getting better in 2012.
I certainly believe that Watt is capable of recording 12-plus sacks and roughly 80 tackles in 2012.
Defensive Tackle: Haloti Ngata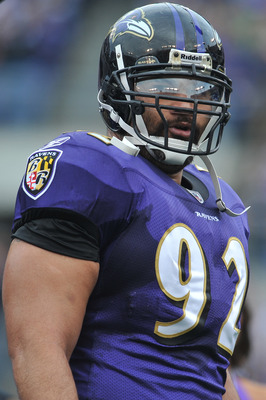 Larry French/Getty Images
When it comes to defensive tackle, there is no one that is as dominant as the Baltimore Ravens Haloti Ngata.
Ngata was named All-Pro for the fourth time last season and should be on his way to his fifth in 2012.
There's really no reasoning to this selection besides Ngata is just such a dominant force along Baltimore's defensive line and should be in store for a monstrous campaign this year.
Defensive Tackle: Marcell Dareus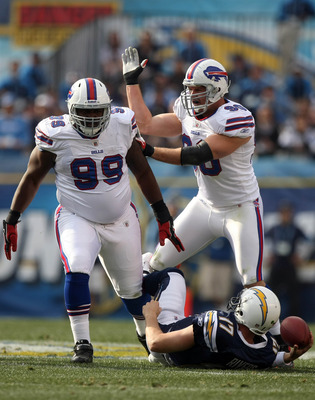 Donald Miralle/Getty Images
Marcell Dareus had a very impressive rookie season with the Buffalo Bills in 2011 as he recorded 43 tackles and 5.5 sacks—and the 22-year-old is only going to get better with experience.
With Mario Williams and Mark Anderson joining Buffalo's defense, I see Dareus getting a lot less attention paid to him which should create tons of opportunities for him to flourish in his second year in the NFL.
Outside Linebacker: DeMarcus Ware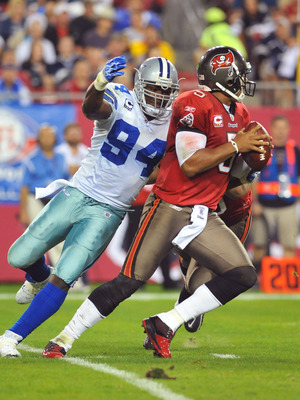 Al Messerschmidt/Getty Images
DeMarcus Ware is simply a beast—there's no way around it.
Ware just keeps finding a way to get better with the Dallas Cowboys as he racked up 11 sacks in 2009, 16 sacks in 2010 and a whopping 19.5 sacks in 2011.
Does that mean I think he's going to recorded 20-plus sacks in 2012? Not necessarily, but he's certainly dominant enough to come very close to doing so.
Outside Linebacker: Von Miller
Justin Edmonds/Getty Images
Von Miller is going to continue his development at the NFL level during his second season with the Denver Broncos and the reigning Defensive Rookie of the Year is going to be named All-Pro this upcoming season.
Miller recorded 64 tackles and 11.5 sacks in 2011 with the Broncos and should definitely improve those stats during his second season—which will definitely make him a strong candidate to be named All-Pro in 2012.
Inside Linebacker: Patrick Willis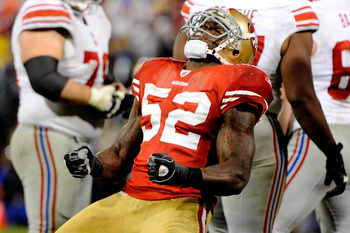 Thearon W. Henderson/Getty Images
Is this one a no-brainer or what?
Patrick Willis is the best of the best when it comes to best overall players in the NFL today.
Willis is as dominant as you can be for the inside linebacker position and is the reason why the San Francisco 49ers are just so suffocating on defense.
I like my chances of seeing the best linebacker in the NFL finding his way onto the 2012 All-Pro team.
Inside Linebacker: Lawrence Timmons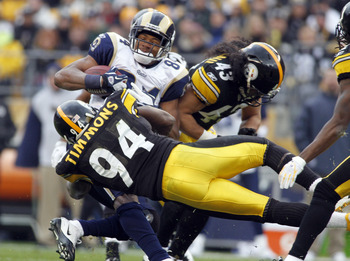 Justin K. Aller/Getty Images
Lawrence Timmons had a bit of a down year in 2011 for the Pittsburgh Steelers as he recorded 93 tackles and two sacks—but I can guarantee you that he will surpass the 100-tackle mark in 2012.
Timmons is one of the most athletic and talented inside linebackers entering the 2012 season.
Timmons has elite size, strength and is such a dominant force in stuffing the run. He will be a tackling machine in 2012.
Cornerback: Darrelle Revis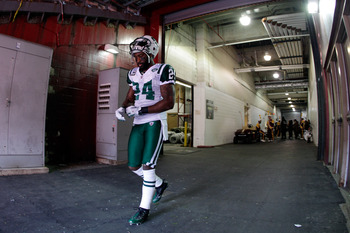 Rob Carr/Getty Images
Do I even need to explain myself for this one?
Darrelle Revis is the greatest cornerback that we have ever seen in recent memory.
No one is on Revis' level—no one can even come close to finding their way onto Revis Island. He is the most dominant defensive player in the game today.
Cornerback: Cortland Finnegan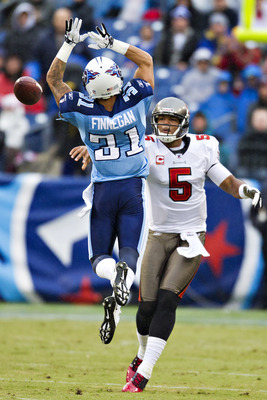 Wesley Hitt/Getty Images
Now that Cortland Finnegan is a member of the St. Louis Rams and is reunited with former head coach Jeff Fisher, I believe he's going to come up big for the Rams in his first season with the team.
Finnegan is one of the most physical cornerbacks in the NFL today as he's such a force in the running game and loves laying down the law in the secondary against opposing wide receivers.
Many people might doubt Finnegan, but I believe he's going to turn a lot of heads in 2012.
Strong Safety: George Wilson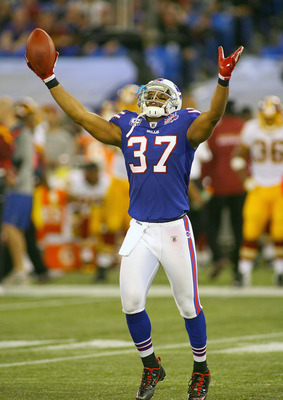 Rick Stewart/Getty Images
George Wilson very quietly had a monster season for the Buffalo Bills in 2011 as he accumulated a whopping 106 tackles despite missing three games.
If Wilson can stay healthy for all 16 games in 2012, then I have no reason not to believe that he's a shoo-in for All-Pro this season—yeah that's right, ahead of Troy Polamalu.
Free Safety: Eric Weddle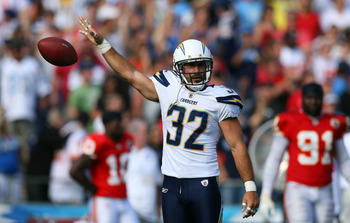 Donald Miralle/Getty Images
I don't really see anyone stopping Eric Weddle from repeating as the NFL's top free safety in 2012. Weddle will earn his second straight selection to the AP's NFL All-Pro team.
Weddle led all safeties in interceptions in 2011 as he picked off seven passes while recording a stellar 88 tackles and being the field general for the San Diego Chargers in the back-end of their defense.
Weddle is as good as it gets when it comes to free safety.
Kicker: Sebastian Janikowski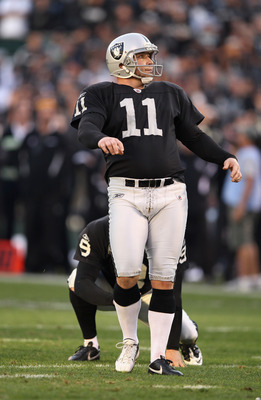 Ezra Shaw/Getty Images
Sebastian Janikowski is just a complete freak of nature. His leg has to be from another planet.
Janikowski drilled 88.6 percent of his field goals a year ago with the Oakland Raider as his longest on the season was an unbelievable 63-yarder.
There's no reason why Janikowski shouldn't regain the top spot away from David Akers as the NFL's top kicker.
Punter: Andy Lee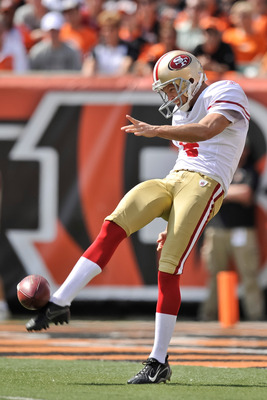 Jamie Sabau/Getty Images
Andy Lee is the best of the best for punters.
Believe it or not, Lee can actually win games for the San Francisco 49ers as he's just so good at controlling field position despite a struggling offensive attack.
Lee has the NFL's strongest and most accurate leg for a punter—so why wouldn't he be named All-Pro in 2012? There's no viable answer.
Kick Returner: Randall Cobb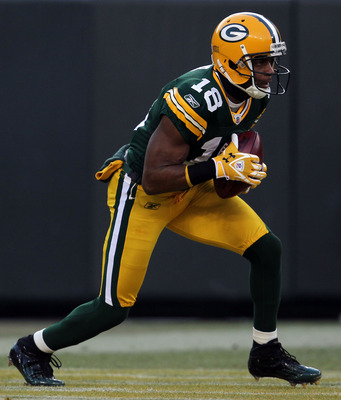 Jonathan Daniel/Getty Images
Randall Cobb really entered the NFL strong in 2011 with the Green Bay Packers as he returned 34 kicks for 941 yards and one touchdown, which averages out to an impressive 27.7 yards per return.
Cobb has all the talent to be the league's next top star when it comes to the return game, and I very well could see this guy earning himself a selection onto the All-Pro team.
Any questions about this article? Send me them via twitter!
Be sure to check out Tony Santorsa's blog: PatriotsPlus.
Keep Reading