Boxing
Victor Ortiz vs. Josesito Lopez Recap: Vicious Proves It's Time to Call It Quits

Kevork Djansezian/Getty Images
June 24, 2012
Victor Ortiz would be better off hanging up his gloves. Ortiz conjured up images of his loss to Marcos Rene Maidana by quitting again. He lost to Josesito Lopez last night at Staples Center, and with it went his shot at a big payday vs. Canelo Alvarez.
Ortiz suffered a broken jaw after a wicked left hook from Lopez, and that prompted the virtual tapout.
He does not have the intestinal fortitude to persevere through the tough situations necessary to succeed in the higher levels of the sport. He should consider himself lucky. With his mental approach, Canelo would destroy him. 
I'm not being cruel. I know a broken jaw is no minor injury. But this is boxing. The sport requires coping with pain and other physical hardships. Timothy Bradley finished his fight with Manny Pacquiao with a fractured foot.
In addition, this is a consistent issue with Ortiz. When he's in tough fights, he fouls or quits. In this fight, he did both. Earlier in the fight, when Lopez was more than competitive, Ortiz blatantly punched him in the back of the head.
It should have prompted a point deduction, but the referee was very lenient with him.
Lopez brought it to Ortiz from the beginning, and he exposed Ortiz's poor defense. He showed the chin needed to withstand Ortiz's power, and that toughness earned him the well-deserved victory.
Here is a recap with visual aids:
Round 1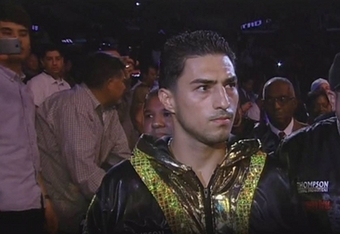 #OrtizLopez Lopez has the right gameplan. Ortiz is fragile mentally. He will quit if you get to him

— Brian Mazique (@BrianMazique) June 24, 2012
I had never heard Lopez speak before tonight, and I usually don't put much stock in pre-fight speeches. But I heard a confidence and practicality in his voice. I knew he had the right mental approach and makeup to pull the upset.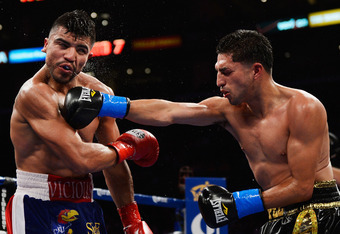 Kevork Djansezian/Getty Images
He showed early that he was not intimidated. That was his first victory. The following was my post-round tweet:
#OrtizLopez Ortiz may be in trouble. The quit may be coming soon. That's a very close round. Lopez 10-9

— Brian Mazique (@BrianMazique) June 24, 2012
Round 2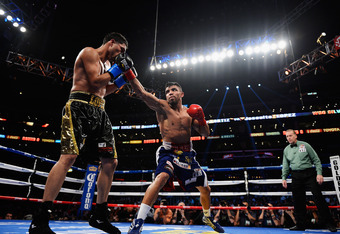 Kevork Djansezian/Getty Images
These two were banging. It looked like Ortiz was going to take over in this round. This was the beginning of breaking his spirit.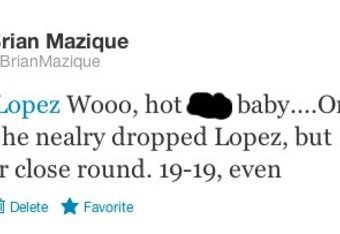 Round 3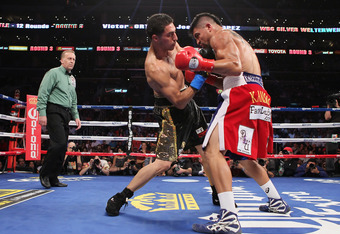 Jeff Gross/Getty Images
With a solid flurry, Lopez really started believing in himself here.
#OrtizLopez These rounds are close, I gave that one to Lopez for the flurry in the middle of the round. 29-28 Lopez

— Brian Mazique (@BrianMazique) June 24, 2012
Round 4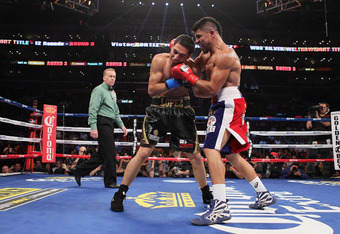 Jeff Gross/Getty Images
Ortiz came back strong here. It seemed like he would use his jab to control the fight, but it was short-lived.
#OrtizLopez easiest round to score of the fight. That was all Ortiz, even at 38-38

— Brian Mazique (@BrianMazique) June 24, 2012
Round 5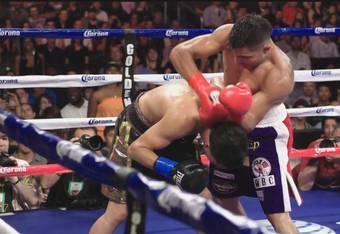 Ortiz has a Victor brain-lock moment. He is in a tough fight, he got frustrated and intentionally punched Lopez in the back of the head.
Ortiz should have had a point deducted. He was lucky.
#OrtizLopez Ortiz deserved to have a point taken. still lost the round Lopez 48-47

— Brian Mazique (@BrianMazique) June 24, 2012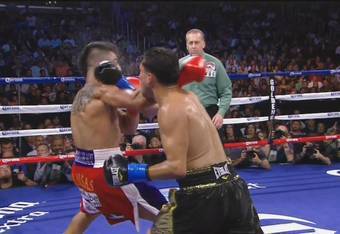 Round 6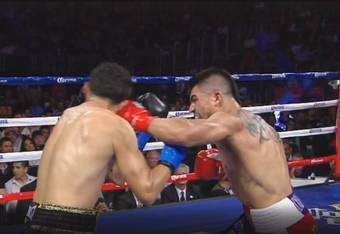 Ortiz took the round, and I'm a proponent of fighting fire with fire.
#OrtizLopez Lopez needs to bang him low. but he won't, that was Ortiz's round even again 57-57

— Brian Mazique (@BrianMazique) June 24, 2012
Round 7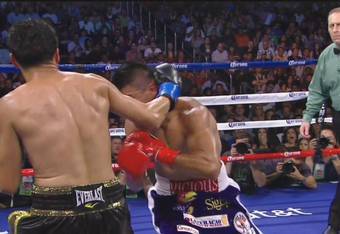 Lopez comes back strong, and Ortiz is officially out of it mentally. I predict his future would not have been bright against Alvarez
Round 8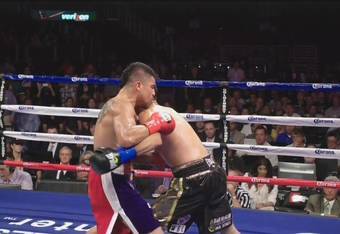 What a great round and a great fight. I was forced to call this round a draw.
#OrtizLopez Too close to call that round. Both men landed good shots. I wanna say Lopez, but I' ll call it even 77-76

— Brian Mazique (@BrianMazique) June 24, 2012
Round 9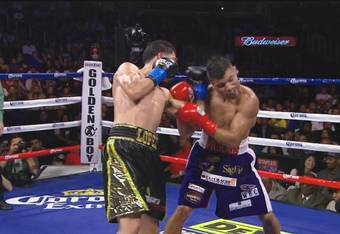 I actually gave that round to Ortiz, and this was his last. He quit on the stool in the corner after this.
#OrtizLopez Another great fight, that round was Ortiz, Lopez waited too late to come on, I have it even at 86-86

— Brian Mazique (@BrianMazique) June 24, 2012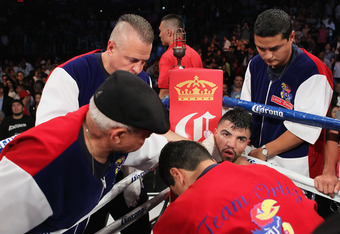 Jeff Gross/Getty Images
Click here for the gloves-off recap.
Follow Brian Mazique and Franchiseplay.net for reactions, analysis and news from the world of sports and sports video games
Like the new article format? Send us feedback!