England vs. Italy Euro 2012: Predicting the England Starting XI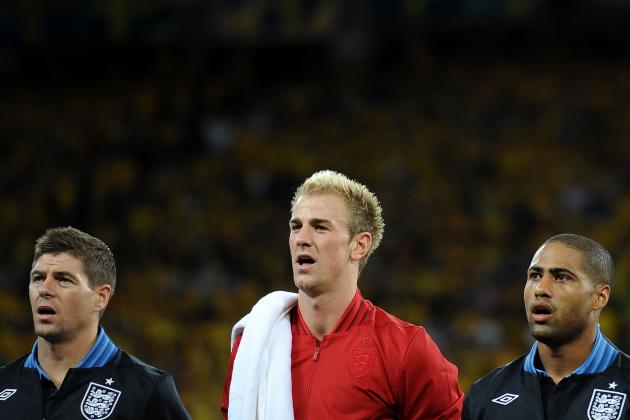 Christopher Lee/Getty Images

The Euro 2012 quarterfinal match vs. Italy is the biggest game England have faced since the disaster against Germany in South Africa two years ago.
Roy Hodgson's side have got to the quarterfinal and they're faced with the tough task of beating Italy for a place in the semifinal.
So who's going to play?
Find out who I think Roy Hodgson will pick, in a fluid 4-4-1-1/4-2-3-1 formation, after the jump.
Begin Slideshow

»
Claudio Villa/Getty Images

As no-brainers go, this one is a Sarah Palin.
Unless Joe Hart picks up a serious injury, he will start for England in goal against Italy.
He has had a few dodgy moments during the tournament—particularly in the opener against France—but the gulf in quality between him and backup Rob Green is approximately the size of the Grand Canyon.
An England captain in the making, Hart will lead from the back.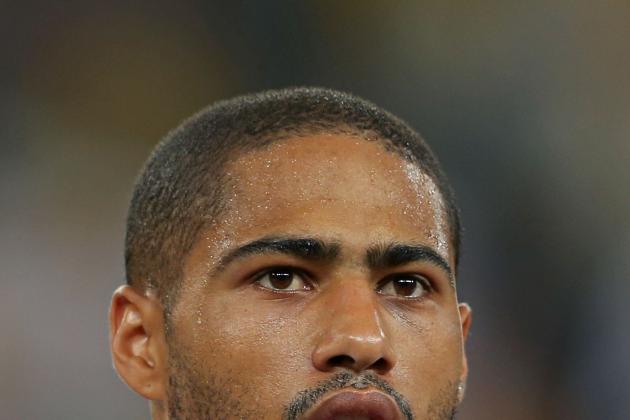 Scott Heavey/Getty Images

Prone to the occasional slip, Glen Johnson may well find it tough going against Thiago Motta on Sunday.
The alternative is to put Phil Jones into the fray, but after starting Johnson in all three games so far, I don't think Hodgson will want to break up the relatively cohesive defensive unit that has started to form in the England back line.
Moreover, Jones had a far-from-convincing second half to his first season in Manchester.
It will be a big test for Johnson, but he also offers a great outlet for England's attacks down the right.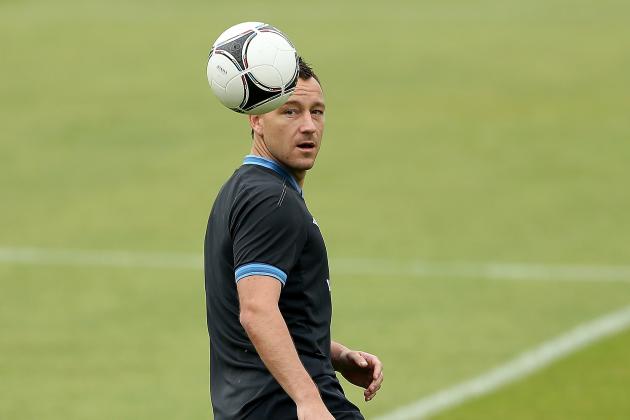 Scott Heavey/Getty Images

Love him or hate him, it can't be denied that Terry is the best centre-back in the England squad.
Since being stripped of the captaincy, he has largely flown under the radar during the tournament, until his goal-line (or not) clearance against Ukraine made the headlines.
Terry will have to be at the absolute top of his game to keep out the likes of Antonio Cassano and Mario Balotelli (or Antonio Di Natale). But he has shown during the tournament that he is still one of the best defenders in Europe.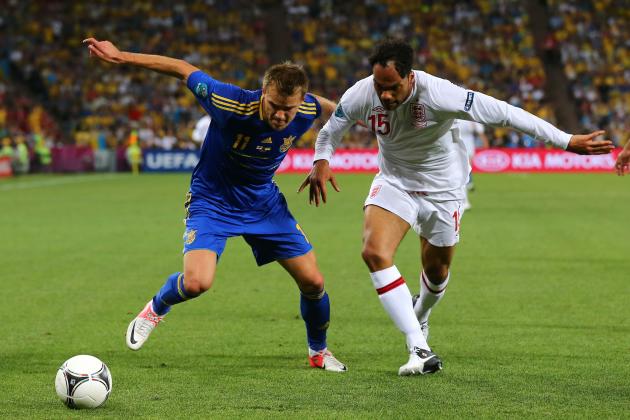 Martin Rose/Getty Images

After a fabulous season with Manchester City, Lescott has looked slightly off the pace in the tournament so far.
Despite his goal, he looked shaky in the game against France, and his partnership with John Terry does not seem to be as solid as one would have hoped.
Still, on his day, he has proved himself to be a dominant defender. I'm confident that Hodgson will go with him as part of his starting XI.
Scott Heavey/Getty Images

His acrimonious departure and a series of, er, "unfortunate" incidents in his personal life have obscured the fact that Ashley Cole has been the only consistently world-class member of the England side during the last 10 years or so.
He has won it all and been in the forefront of every trophy campaign, whether it be Arsenal's 2004 invincibles, or Chelsea's 2012 "letsbuyitalls."
He has shackled almost every player he comes up against and England will need him to have a big game against whoever Italy put on the right-hand side of their attack.
Chances are, he will.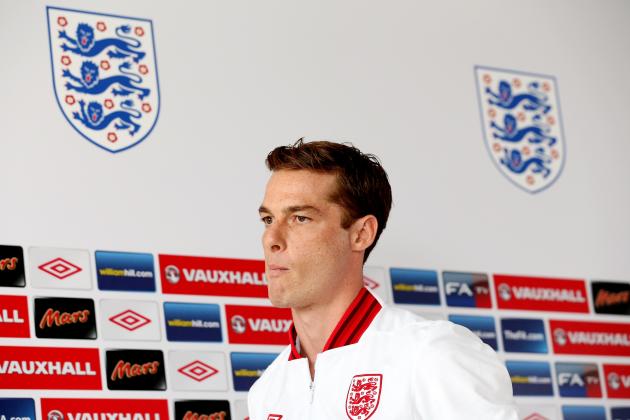 Scott Heavey/Getty Images

While he's not auditioning for the latest Errol Flynn movie, Scott Parker can be a pretty handy midfielder.
He has fundamental limitations as a player, which explain why he didn't make it at Chelsea and why he's never been a big part of a Champions League side.
Still, every side needs a water carrier, and Parker has perfected the art of hydro elevation.
He will keep things steady in midfield, but he has a big job on his hands to keep the likes of Claudio Marchisio or Andrea Pirlo from dictating the game.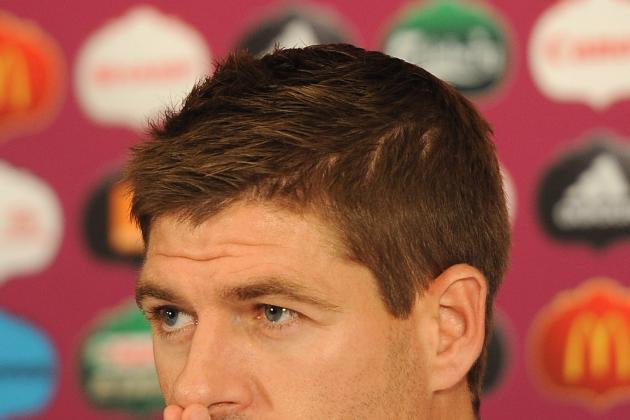 Handout/Getty Images

Steven Gerrard has finally risen to the occasion after years of underwhelming performances in an England shirt.
He's kept things simple and disciplined and has finally shown that he can carry the presence and ability he displays in a Liverpool shirt into the England side.
But, it might not be enough to play the easy ball against Italy. His ability to pick apart the Italian defence could be the difference between victory and defeat.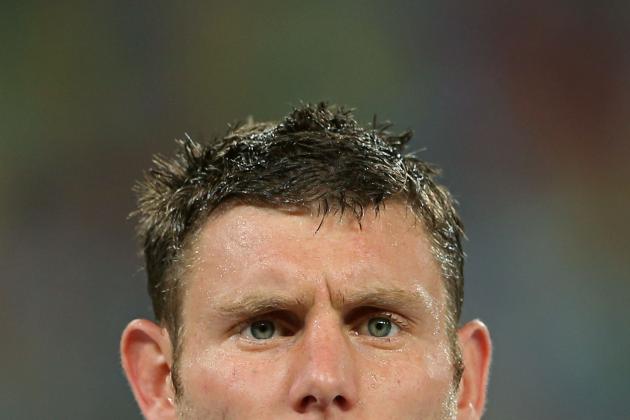 Scott Heavey/Getty Images

Poor James Milner.
He has been quite the sacrificial lamb in this tournament. Asked to play a brutal role as a holding midfielder in a wide role, he has been asked to forget any attacking intentions in favour of holding the line.
His performances have hardly been stellar, but he is being to ask to play a very negative role within the side.
Against Italy, his ability to bulk up the midfield will be invaluable, and I fully expect him to start again despite his relatively poor performances in the tournament so far.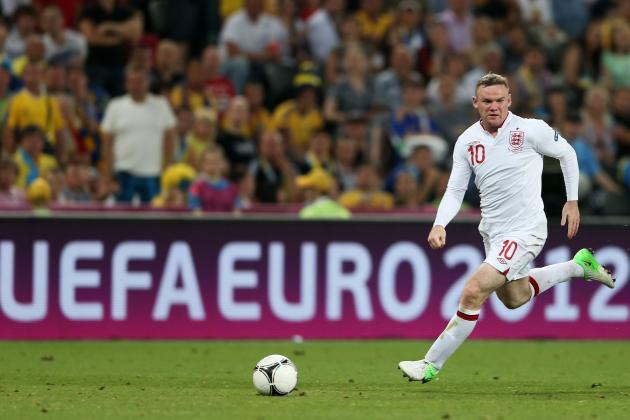 Scott Heavey/Getty Images

Despite his goal, Wayne Rooney had a relatively poor game against Sweden.
He looked off the pace and frequently picked the wrong pass when called upon.
But, more than any other player, he is England's talisman—the one player in the side who could fight for a place in any other team in the tournament.
It was eight years ago that Rooney burst onto the international scene with a series of stunning performances in Euro 2004.
It's time he built on the early promise he showed on the international stage, and I fancy him to score against Italy.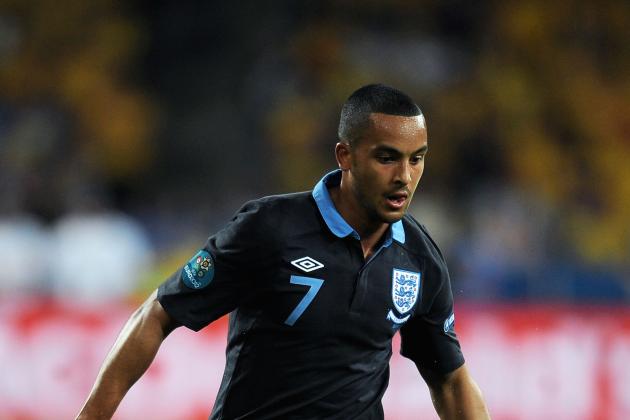 Christopher Lee/Getty Images

Theo Walcott's inclusion will be the big surprise that Hodgson makes.
After a series of poor performances, I think Ashley Young's time in the side will come to an end, and Walcott will be given a chance after impressing in his three cameo performances so far.
For once, Italy are relatively weak in defence, and I don't think they will enjoy the prospect of dealing with Walcott's pace.
Hodgson will include him as a surprise measure to stretch the Italian defence.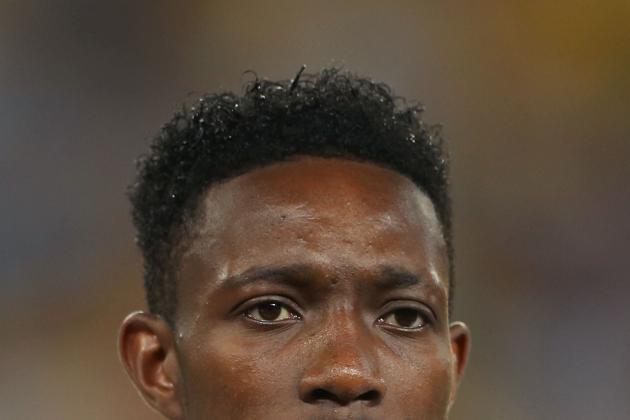 Scott Heavey/Getty Images

Danny Welbeck remains oddly underrated by large sections of the English fanbase and media, but he had a great season with Manchester United that he has carried into Euro 2012.
His back-heel winner against Sweden was exquisite.
He will have to produce another tireless performance to help stretch the Italian defence, but I think he can do it.
He may even get in amongst the goals again.