Hooters International Swimsuit Pageant 2012: Date, Start Time, TV Info & More
June 23, 2012

Don't you want to see which Hooters' girl is voted the best in the world? Sure you do. You can check tout the 16th annual Miss Hooters International Swimsuit Pageant tonight.
You can also get involved with the voting. This is viewer's choice and delight, as the winners will be determined by the voter's choices.
Click here to download the Facebook application, see the contestants and vote.
The Hooters girls from around the world will vie for the title of Miss Hooters International 2012. Last year's winner was Lindsey Way, and she was a little on the hot side I must say.
Here she is with her (in my exaggerated feminine voice) "oh my god" moment.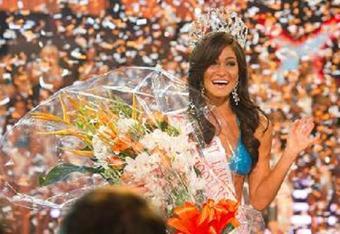 She looks a little like Tiffani Thiessen on P90X; not too shabby. But now it's time for a new champion.
Here is how you can watch Lindsey pass on her torch, crown, little orange shorts, or whatever the symbol of excellence is in Hooters world.
Date: June 23 at 10 p.m. ET
TV: FX
Removing the Potential Criminal Element
According to the Huffington Post, Ronald Keith Rolfes has been arrested and accused of filming the Hooters girl's dressing room. In this arrest record obtained by the Huffington Post, Rolfes apparently admitted to the police that he did it because "he's never had a girlfriend."
If this is true, this is no way to get in the spirit of the event. I guess the swimsuits aren't enough for some deranged and unfortunate individuals. 
Hot Contestants
In an effort to bring you back to the right mindset, here are a couple of the most gifted finalists:
Juliette Cabrera was Miss Photogenic in last year's pageant. One look at this beautiful Cuban native and there is no wonder.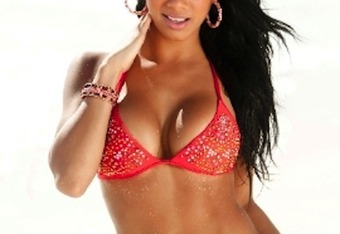 She has to be considered a strong favorite this year. Click here to vote for her.
This is Rachel Vander Veen and she hails from Montana. She certainly has the assets to get most any cowboy off his high horse. Click here to vote for her.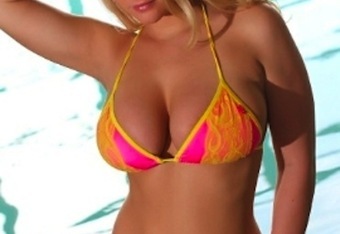 Last, but certainly not least is Chelsea Smith of North Oklahoma City. I know the Thunder came up short in the NBA Finals, but this OKC beauty is a winner. Click here to vote for her.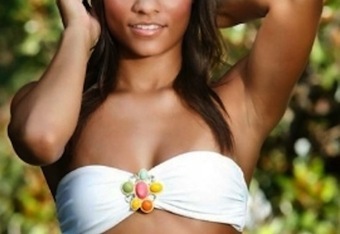 Be sure to catch the pageant, or at least DVR it, or maybe just check Facebook to see who won.
Do something.
Follow Brian Mazique and Franchiseplay.net for reactions, analysis and news from the world of sports and sports video games.