2012 NHL Draft Prospects: Players Who Will Make a Huge Impact During Rookie Year
June 23, 2012

Bruce Bennett/Getty Images
The Edmonton Oilers, New York Islanders and Winnipeg Jets all did great to find players that will make huge impacts during their rookie years in the 2012 NFL draft.
Generally, teams go into the NHL draft hoping to get prospects who can make an impact on the future of their organization. But if a team can draft a prospect who can make a huge impact in their rookie year—that team is golden.
Here's a look at a few prospects that will make huge impacts during their rookie season's in the NHL:
Edmonton Oilers: Nail Yakupov, RW, Sarnia, OHL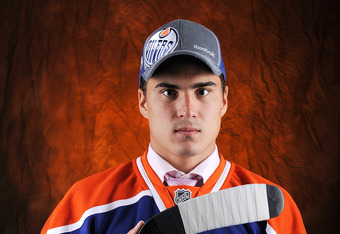 Jamie Sabau/Getty Images
You just can't have this list without the first overall pick in the 2012 NHL Draft, as he's undoubtedly going to be an impact player for the Oilers in his rookie season.
Yakupov is going to add a much needed dimension to the Oilers' offense—he scored 69 points off the strength of 31 goals and 38 assists—and he should be able to step right into the league and continue his scoring ways.
He'll also be a big boost to the Oilers' power play, which was already ranked third in the league at 20.6 percent. So, look for him to make that squad very dangerous in 2012.
All-in-all, Yakupov is going to make a huge impact.
New York Islanders: Griffin Reinhart, D, Edmonton, WHL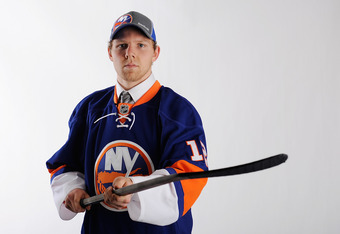 Jamie Sabau/Getty Images
Take one look at the Islander's averages last year—28th in the league with 3.1 goals against a game and 22nd in penalty kill at 80.5 percent—and it's easy to see why they decided to go defense with the No. 4 overall pick.
Reinhart is very big at 6'3'', 206 pounds, and he'll only get bigger with NHL training. Also, consider he's only 18 years old.
Reinhart scored 12 goals as a defenseman in 2012 and also added 24 assists for his Edmonton team. So, along with being a big defensive presence, he should be able to add some offensive punch from the blue line for the Islanders.
Overall, he's a stellar pick.
Winnipeg Jets: Lukas Sutter, C, Saskatoon, WHL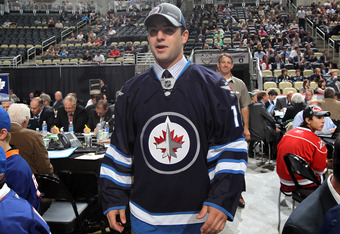 Bruce Bennett/Getty Images
The Jets got a steal in the second round by drafting Sutter. Obviously the Sutter name runs very deep within the NHL, so the Jets are getting a player with a ton of hockey in his blood.
Lukas has much more than the Sutter name to his credit, though.
He's also incredibly talented. He scored 28 goals and 31 assists for Saskatoon in 2012. Considering his hockey background and his talent, I expect that he'll be up with the big squad helping the Jets add to an offense that was already pretty dangerous in 2011.
Considering they got him in the second round, fans are going to love this guy.