NBA Rumors: Latest Buzz Heading into Draft Week
June 23, 2012

Jonathan Ferrey/Getty Images
The 2012 NBA draft is this Thursday night, and as the annual selection process draws closer, there are sure to be a number of surprising trades, picks and moves involving current players and prospects preparing to enter the league.
Here, we get you caught up on the latest NBA buzz heading into draft week.
The Hornets Want to Pair Eric Gordon with Anthony Davis
According to a report from John Reid of The Times-Picayune, the Hornets would be willing to offer shooting guard Eric Gordon the maximum deal of five years, $80 million if necessary to keep him in New Orleans.
Gordon is just 23 years old and averaged 20.6 PPG last season for New Orleans after coming over from the Los Angeles Clippers in the Chris Paul trade. New Orleans would love to pair him with likely No. 1 overall pick Anthony Davis next season. 
Golden State Has Interest in Acquiring Brandon Roy
The Golden State Warriors have interest in acquiring former Portland Trail Blazer Brandon Roy, according to a report by Matt Steinmetz of CSNBayArea.com on Friday.
Warriors general manager Bob Myers used to be Roy's agent, and he's made it clear that he would like to add the career 19 PPG scorer to Golden State's roster this offseason. 
Cleveland May Make a Move for the No. 2 Pick
According to a report from SI.com's Sam Amick, the Cleveland Cavaliers may offer up some picks of their own in order to acquire the No. 2 selection from the Charlotte Bobcats in Thursday night's draft.
Cleveland is interested in picking Florida shooting guard Bradley Beal, but there is concern among the Cavs' front office that he will go before they pick at No. 4. The Cavs have four picks in Thursday night's draft to offer up. 
The Deadline on Lamar Odom Is Coming Up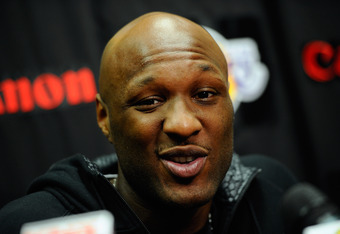 Kevork Djansezian/Getty Images
The deadline for the Dallas Mavericks to make a decision on Lamar Odom is the day after the draft, Friday, June 29, according to ESPN Dallas' Jeff Caplan. The Mavs will have to pay him $8.2 million if he is on the roster on June 29, but they can buy him out for $2.4 million next season if they waive him sometime this week.
Both sides can also agree to extend the deadline a little further, but it is likely that Dallas will either trade or release the struggling Odom before Thursday night's draft. 
Will the Bulls Make a Run at Dwight Howard?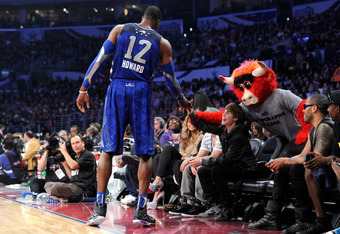 Kevork Djansezian/Getty Images
According to ESPN's Chris Sheridan, the Chicago Bulls have the pieces to offer the Orlando Magic in exchange for their All-Star center, Dwight Howard. 
Howard has stated in the past that he would be interested in playing in Chicago alongside Derrick Rose, so it would certainly be intriguing to see what Chicago would be willing to give up for Superman. 
Follow Patrick Clarke on Twitter for the latest NBA trade buzz.