NBA Draft 2012: Five Teams That Need to Nail the NBA Draft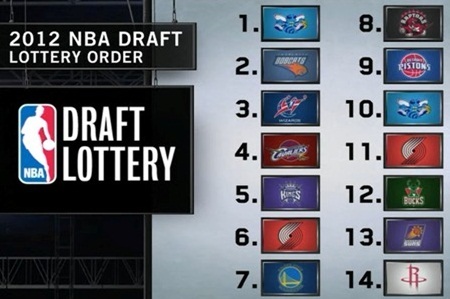 The draft order is set
With the NBA draft commencing next week, fanbases from all around the league will wait in anticipation as their favorite teams start the next season by selecting their newest player.
The draft will be interesting as lesser teams add potential superstars while the better teams improve their depth with upside picks.
Some teams desperately need a good draft while others could care less who they draft.
As the Oklahoma City Thunder and San Antonio Spurs have shown, building through the draft is among the most successful ways to build your team. A successful draft can fundamentally alter the direction of your franchise. If you strike gold with someone like a LeBron James or Kevin Durant, then you're set for years. The draft could also send your franchise back several years if you select a Kwame Brown or Adam Morrison.
It's not an exact science, and it never will be. However, one thing is clear: Some teams will need a good draft if they are to reach their goals for next season. Here are five of these teams.
Begin Slideshow

»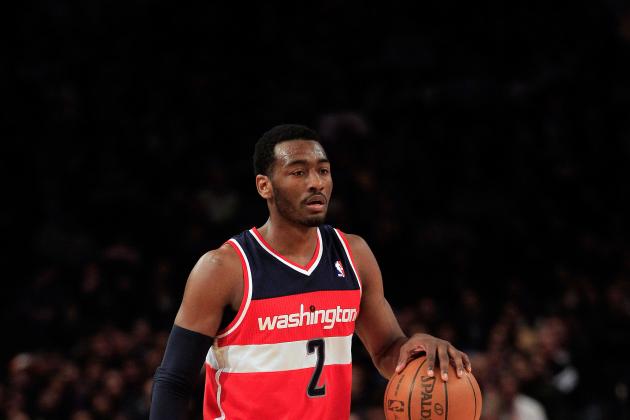 Chris Trotman/Getty Images
The Wizards need pieces to help John Wall
This one is a bit of a no-brainer, but it is of utmost importance that the Wizards don't mess up the third overall pick.
The pick is crucial because not only are the Wizards a very poor franchise, but should they fail to add solid pieces around former No. 1 overall pick John Wall, there is a good chance Wall will leave.
Should Wall leave, it would immediately set the Wizards franchise back years and make the Gilbert Arenas fiasco look tame.
With the third overall pick, the Wizards should look to add a tough, smart player like Michael Kidd-Gilchrist or Thomas Robinson. After shipping knuckleheads like Nick Young and JaVale McGee out, the Wizards can build around Wall and their new draft pick.
Another great pick would be Florida guard Bradley Beal, giving the Wizards a starting lineup of Wall, Beal, Trevor Ariza, Nene and Emeka Okafor.
That's a lineup that potentially could take them to the playoffs.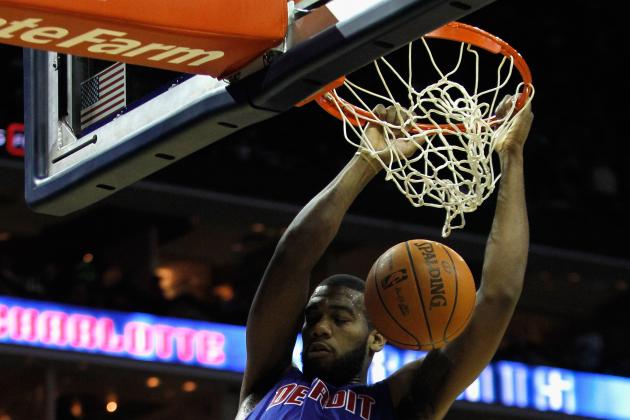 Streeter Lecka/Getty Images
Emerging All-Star Greg Monroe
After nailing the last two drafts with the selections of former Kentucky guard Brandon Knight and former Georgetown center Greg Monroe, the Detroit Pistons have a great chance of adding another terrific young player to their emerging squad.
Along with Monroe and Knight, the Pistons have guard Rodney Stuckey as part of their young core. Adding one more piece should allow the Pistons to return to prominence in the NBA.
With the backcourt set and veteran swingmen Tayshaun Prince and Ben Gordon still around, the Pistons should look to add someone in the frontcourt alongside Greg Monroe. Their best options would be Illinois center Meyers Leonard or North Carolina's John Henson.
Henson would probably be the better pick because he fits the need for a shot-blocker and rebounder a little better. Putting himself together with Monroe, Stuckey and Knight will allow the four of them to grow together and hopefully repeat the success of Chauncey Billups, Rasheed Wallace and Rip Hamilton.
With an extremely weak Eastern Conference, the correct draft pick should enable the Pistons to make some serious noise in the regular season and maybe even the postseason.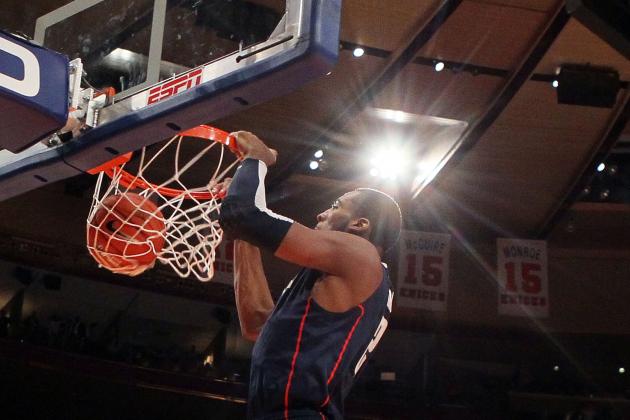 Jim McIsaac/Getty Images
Andre Drummond could give the Blazers what they wanted when they picked Greg Oden
With two selections in the top 11 picks the Trail Blazers have the opportunity to get back into the playoffs if they hit on both.
With injuries claiming the NBA careers of former all-star Brandon Roy and 2007 first overall pick Greg Oden—setting the franchise back several years—a successful haul this year can put them in the right direction.
Portland already has a franchise player to build around in all-star power forward LaMarcus Aldridge, but he will need a lot of help if the Blazers are to make some noise in the playoffs. With their two picks, the Blazers could use them on a pair of UConn teammates in Andre Drummond and Jeremy Lamb.
Drummond is arguably the most polarizing prospect in the draft—he could either be the next Dwight Howard or the next Kwame Brown. Portland hasn't had the best of luck with big men in the past, but Drummond's value would be too much to resist at sixth overall. If he turns out well, the Blazers would have a frontcourt that could rival the Lakers duo of Pau Gasol and Andrew Bynum.
With the 11th pick, Portland could go with Jeremy Lamb, a talented SG, or athletic swingman Terrence Ross out of Washington. Adding another wing player will be important for the Blazers, especially after losing Roy and Gerald Wallace.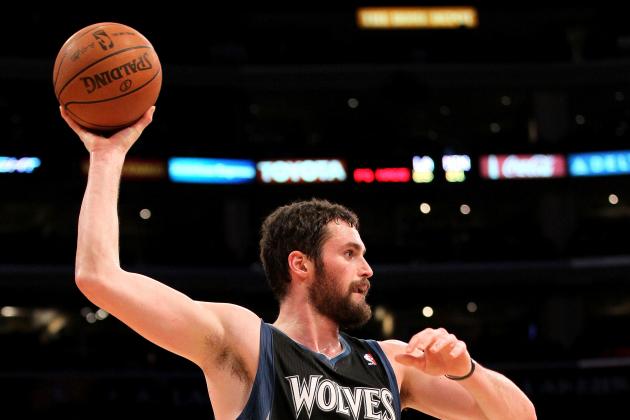 Stephen Dunn/Getty Images
With Kevin Love and Ricky Rubio together the Wolves have the potential to explode
The Timberwolves' entire franchise turned around last year when Ricky Rubio make his debut and Kevin Love made the leap by becoming a superstar. Unfortunately for Minnesota, Rubio tore his ACL and former lottery pick Wesley Johnson has failed to pan out.
With last year's pick Derrick Williams showing some serious potential, the Wolves—with a healthy Rubio—are on the cusp of truly breaking out in a similar way as the Oklahoma City Thunder. However before they do, they will need to get this year's pick right.
It's obvious that the Wolves need a consistent presence on the outside both defensively and offensively.
While their dream pick would be Terrence Ross, it is unlikely that he lasts until 18th overall. Therefore, the Wolves should look into drafting Moe Harkless or John Jenkins. Both of them would be slight reaches at this point of the draft, but unless the Wolves look into trading up, then one of these two should be the pick.
Jenkins in particular could provide the outside shooting that the Wolves desperately need while Harkless' athleticism should help on the defensive end of the floor.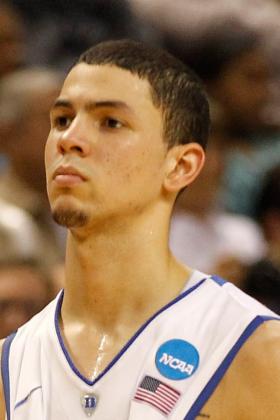 Streeter Lecka/Getty Images
Could Austin Rivers end up being coached by his father?
It's hard to think that a team that reached the Eastern Conference finals and had a 3-2 lead over eventual champions the Miami Heat would need to have a great draft, but for a franchise with an aging squad and championship expectations, a great draft could give them that extra player to take them deep into the playoffs.
With all-stars Rajon Rondo and Paul Pierce locked up, Jeff Green returning from injury and Kevin Garnett expected to re-sign with the team, the Celtics have a quality core ready to challenge for another championship.
Armed with the 21st and 22nd overall picks, the Celtics could use them on players, such as Jared Sullinger, Moe Harkless, John Jenkins, Will Barton or Royce White. However, for a team that was so close to the NBA Finals without Jeff Green, Avery Bradley and Chris Wilcox, packaging the two picks and trading up for a potential star could be the right move.
With teams like the Warriors and Raptors looking to trade down, the Celtics could make a great leap forward and look to draft a real difference maker like Austin Rivers or Jeremy Lamb.
Austin Rivers in Boston would be a great story and Doc Rivers would be sure to get the most out of his son, but Jeremy Lamb would be a perfect fit for the Celtics. A great athlete with scoring ability from the wing, Lamb could start at SG or be a great backup to Paul Pierce.
With Derrick Rose's injury expected to affect him throughout next season, there is no clear number two in the East behind Miami. The Celtics could be just the team to take that spot with some improvements.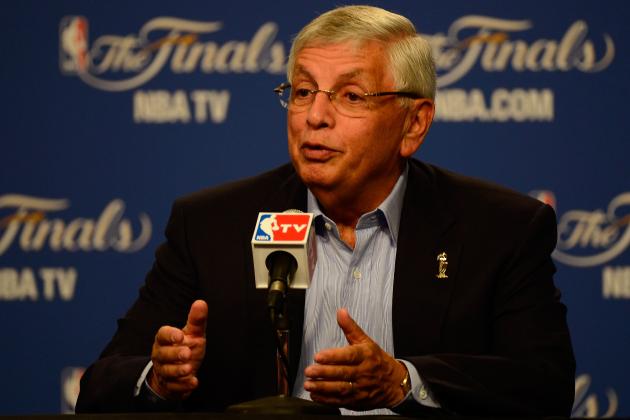 Ronald Martinez/Getty Images
Here's hoping David Stern calls out the right guy for your team
Comments?
Suggestions?
Thanks for reading.