UFC on FX 4 Results: 5 Fights for Clay Guida to Take Next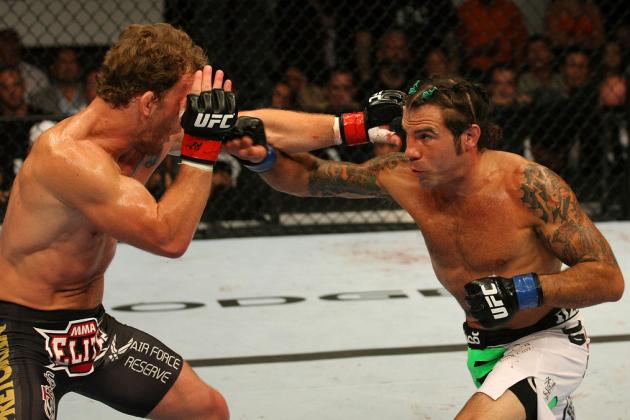 Photo by Nick Laham/Zuffa LLC/Zuffa LLC
In one of the most bizarre main events in UFC history, Clay Guida worked his game plan to perfection and still came out on the losing end against Gray Maynard.
Guida used the entire cage for the 25-minute bout, circling the Octagon throwing small punches and combinations, but in the end his lack of aggressiveness ended up costing him the victory. He has now lost two straight in the UFC.
With the loss Guida is now sitting far outside of lightweight title contention, but "The Carpenter" is one of the more popular fighters in the UFC and he'll likely get a big name in his next bout inside the Octagon.
Begin Slideshow

»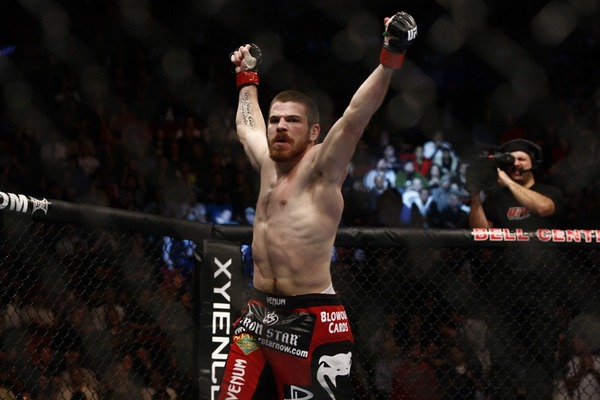 Photo Credit: Esther Lin/MMA Fighting
Another top fighter coming off of a high-profile loss, a bout between Guida and Jim Miller would be an interesting fight.
Miller has the wrestling and jiu-jitsu to give Guida a lot of problems on the mat, but the two match up reasonably well in terms of conditioning and striking ability.
The one thing that could prevent this fight is actually Guida's loss to Maynard.
Miller and Maynard both have the skills to make life difficult for Guida, and Joe Silva may be hesitant in booking a similar fight due to the lack of action we saw tonight.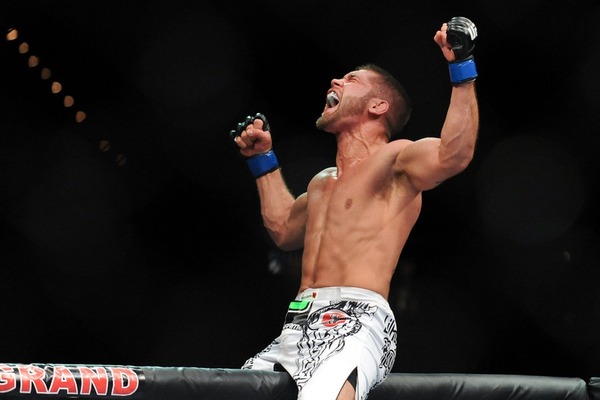 Photo Credit: Esther Lin/MMA Fighting
If Guida needs a small step back in competition, Jeremy Stephens is the perfect opponent for him.
Stephens has some seriously underrated wrestling, and his power in his hands would force Guida to be very cautious on the feet, which would likely lead to Guida looking to take the fight down.
If it stays on the feet Stephens has a solid shot at the win, but a fight on the floor would give the advantage to Guida.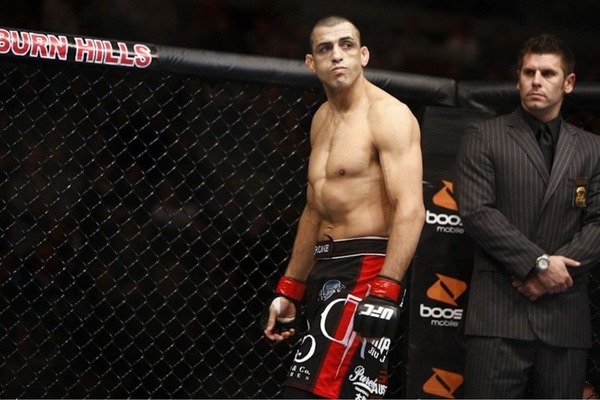 Photo Credit: Esther Lin/MMA Fighting
Normally Guida is known for his stifling top control and wrestling, but you have to think he'd be a little hesitant to jump into the guard of jiu-jitsu ace George Sotiropoulos.
It doesn't get too much easier on the feet for Guida, as Sotiropoulos has some underrated boxing and is a lot more dangerous than he gets credit for in the striking game.
Sotiropoulos is on a two fight losing streak of his own, and it would be a huge fight for both men involved, as the loser would possibly be in serious danger of losing their job in their following fight.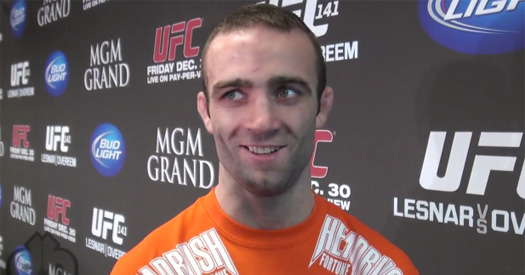 Photo Credit: MMA Diehards.com
This is probably the least high-profile bout on the list, but a fight between Guida and Jacob Volkmann actually has a chance to be entertaining if their wrestling skills neutralize each other.
Volkmann has made a living in the UFC by taking guys down and smothering them, but he'd have a tough time getting a hold of "The Carpenter" and this is one fight where Guida would have a clear advantage on the feet.
Obviously fans would prefer a bigger name opponent for Clay, but if the UFC wants to give him a decent fight to get back on track, Volkmann could be the answer.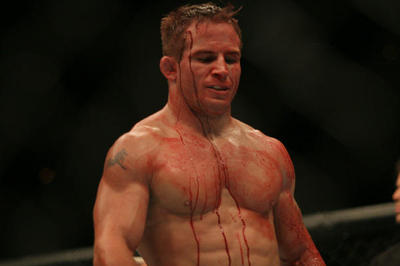 Photo Credit: Cage Potato.com
It's been a long time since we've seen Sean Sherk inside the Octagon, and there might not be a better return fight for him than Guida.
Both guys are scrappy wrestlers with solid cardio and decent striking, and with Sherk likely only taking big fights at this point in his career this only makes sense.
A win over Sherk would put Guida in some seriously elite company, as the only fighters to ever best Sherk have all been UFC champions, and a win for "The Muscle Shark" would throw him in the mix at 155 pounds.