Ric Flair and the New Four Horsemen: The Dream Members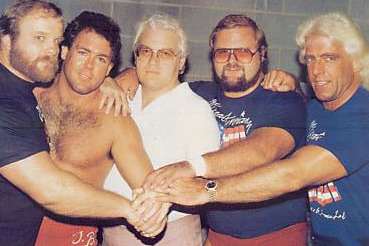 courtesy of tvparty.com
Earlier this week I wrote an article that talked about how TNA had supposedly fired Ric Flair and how it played into the current TNA v. WWE lawsuit. From there, I wrote about how it would be a strong possibility that the WWE would re-hire Flair, especially in light of the promotion bringing back a lot of its older stars in the buildup towards the 1000th episode of Raw.
Yet I didn't want Flair to come back as a wrestler. I think you'd be hard-pressed to find someone who would. Instead, I would like to see Flair return as either a manager for a young heel or as the manager of the new edition of The Four Horsemen. Readers seemed to take to the idea of another Horsemen, and started giving their thoughts on who they thought would be perfect fits to the classic stable.
So with that in mind, I made this list from those suggestions and some of my own ideal candidates, along with who they most match up with in Horsemen history.
Begin Slideshow

»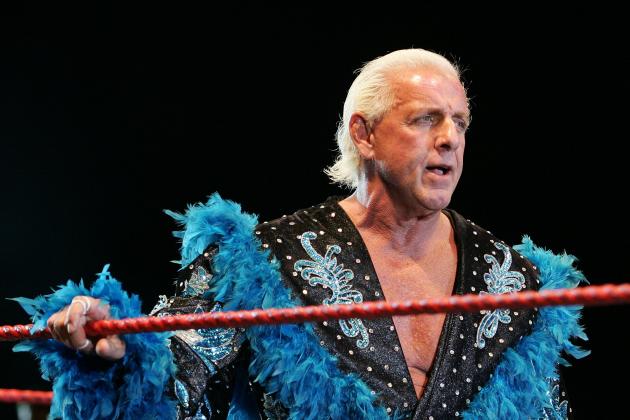 Paul Kane/Getty Images

Who he'd resemble: J.J. Dillon
The obvious choice to manage the new breed of Horsemen would be Ric Flair. In the role originally held by J.J. Dillon, Flair could guide the new members using decades of experience. Plus, having the dirtiest player in the game in your corner can't hurt, especially when it comes to a title match or No. 1 contender situation.
Not only does it make sense from a fan perspective, but it would help business as well. Flair's name could be put to good use, while he nurtures the future of the industry with the wealth of knowledge that he has.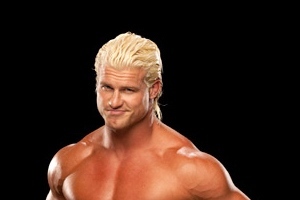 courtesy of suplexmachine.com
Who he'd resemble: Ric Flair
The obvious choice as leader for the new Horsemen would have to be Dolph Ziggler. He shares many qualities with Flair, including vanity and a penchant for feathered entrance attire. And since many within the WWE have said at certain points that Ziggler could be the future of the company, there is no better stepping stone than being the head of a powerful stable.
The one wrinkle in the whole situation is that Ziggler is currently being managed by Vickie Guerrero, though I'm sure something could be done to change that. With the feuding that has been occurring between Ziggler and Jack Swagger, Ziggler could claim that Vickie hasn't been doing a great job as his manager and begin to look for someone new to help him, which would end up being Flair.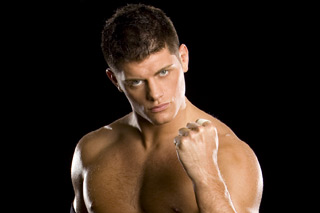 courtesy of examiner.com
Who he'd resemble: Tully Blanchard
Another heel on the rise who would be a perfect fit for the group would be Cody Rhodes. In comparison to a former Horseman, Rhodes is closer to the mannerisms of Tully Blanchard. His style of vanity and technical ability match closer to Blanchard than any other Horsemen.
And it's that vanity that Cody could use to become a part of the group, while also breaking away from it to jump into the main event scene. Similar to how Evolution fell apart in the end, Cody could feel that he was too good to be held back by the rest of the group and break loose to go after a world title.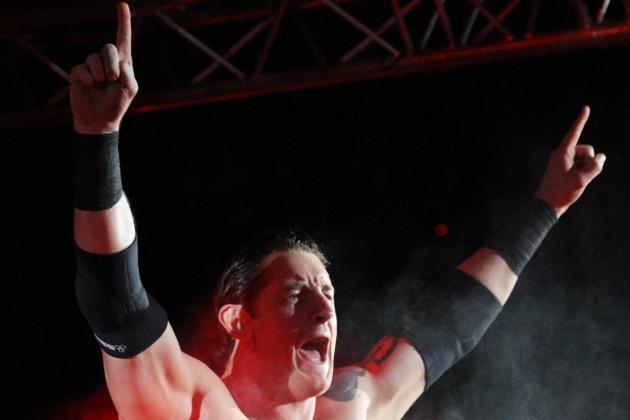 Gallo Images/Getty Images

Who he'd resemble: Arn Anderson
The Horsemen needs an enforcer, and what better a person to match up to Arn Anderson's role than a returning Wade Barrett? With his size mixed with his brawling/technical style, he would be a force to be reckoned with inside the Four Horsemen. Barrett already has pretty decent mic skills and can pull off some impressive moves. He just needs the right push to take him to the next level.
Fans saw that he could carry his own as the original leader of Nexus, but he wasn't able to really shine as an impactful singles competitor due to the constant assistance from other Nexus members. If Barrett were to become a Horseman, then he could really begin to grow as a legitimate tough-guy heel like so many before him.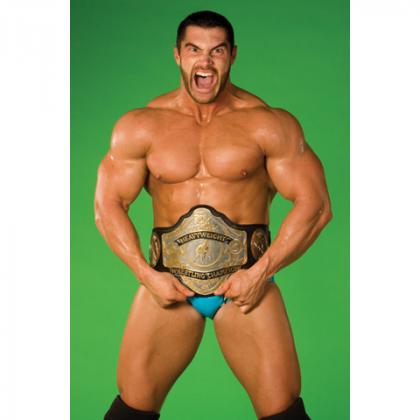 courtesy of ugo.com
Who he'd resemble: Sid Vicious
If Wade Barrett were to be in the role of Arn Anderson, Mason Ryan would easily be Sid Vicious. With his size and look, Ryan could become a monster heel. Since the Horsemen always looked to have control over any titles that they could, Barrett and Ryan would make a perfect tag team to have a go at the Tag Titles.
If Mason were to be given a more crazy gimmick, he could become the wildcard for the group and would have to be reigned in by Flair in order to fully utilize his skills. It would also come at the right time, since Mason seems to be doing nothing at the moment. It appeared that he was going to be joining up with Abraham Washington, but nothing ever came of it.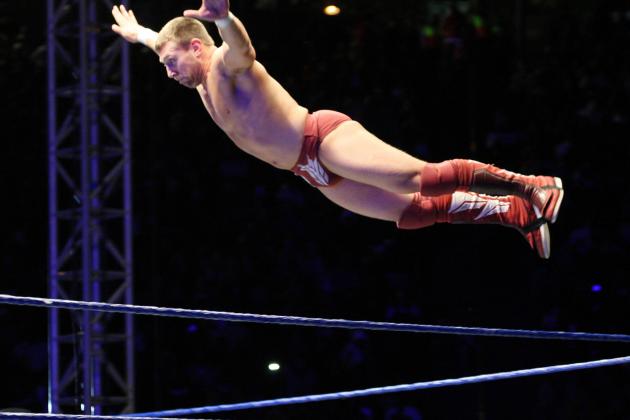 Gallo Images/Getty Images

Who he'd resemble: Dean Malenko/Chris Benoit
Now, if the WWE wanted to make the new Horsemen a well-rounded group consisting of members with different styles and strengths, then Daniel Bryan would be a perfect fit. The final incarnation of the Horsemen in WCW contained technical masters Dean Malenko and Chris Benoit.
With his skill as a technical wrestler and submission specialist, having Daniel Bryan in the group makes sense. If he continues to keep losing to CM Punk, he could be taken under the wing of Flair and be harnessed to bolster the rest of the group. Bryan's experience would help him as a second-in-command to Flair, who wouldn't be wrestling, as a sort of on-the-field commander to help lead the other members who may not be as polished as himself.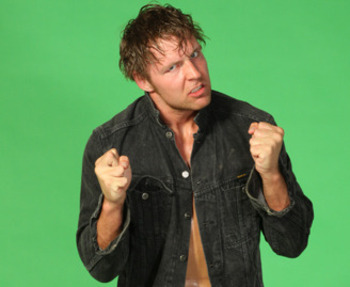 courtesy of ringsidenews.com
Who he'd resemble: Brian Pillman
If the WWE wanted to make a superstar out of Dean Ambrose, they could do no better than make him part of the Horsemen. With his recent feud with Mick Foley and his look, Ambrose most resembles the "Loose Cannon" version of Brian Pillman.
Flair could easily have Ambrose join under the pretense of seeing potential in him that no one else did, and then shape Ambrose into a solid fighter as he sees fit. It would not only give Ambrose a great amount of exposure, but experience and guidance from a legend like Flair.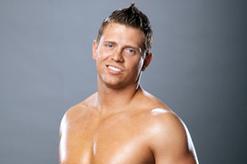 courtesy of sodahead.com
Who he'd resemble: Jeff Jarrett
Now before you go to the comments section to say how bad a choice The Miz is for the group, let me explain my reasoning. Of all of the guys who have been Horsemen, the one that The Miz most closely resembles is Jeff Jarrett.
Both can get heat out of just being annoying tools, they have okay-to-good ring skills, depending on if they're having a good night, and both would have a relatively short time in the group. When Jarrett joined the group, only Flair really wanted him in. His constant bickering with other members made for Jarrett's expulsion from the group, after a short time as a member. A similar route would occur with The Miz, as his ability to get on most people's nerves would end with him getting a beat-down and kicked out of the group.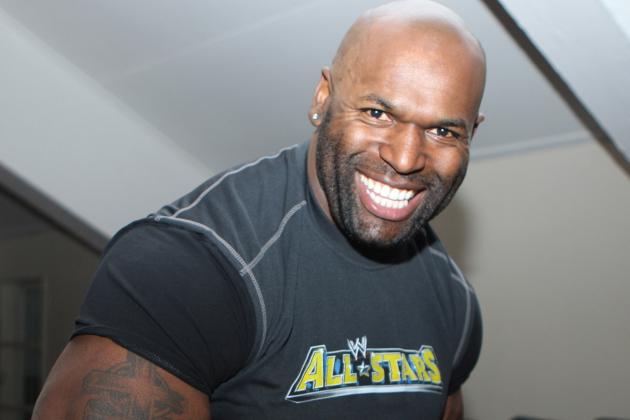 Gallo Images/Getty Images

Who he'd resemble: Steve McMichael
Another shot-in-the-dark choice for becoming a member of the Horsemen would have to be Ezekiel Jackson. Jackson has shown that he can step up and win big matches, but he's been in a slump as of late. Joining the group would give Jackson a boost in exposure, as well as experience that could be used to push him to the next level.
If anything, Jackson most resembles Steve "Mongo" McMichael, who was an enforcer for the group alongside Arn Anderson. In that kind of role Jackson could be part of the tag team portion of the group and would work well with guys like Wade Barrett or Mason Ryan.