WWE Nexus: Ranking Each Member's Progress Through the Years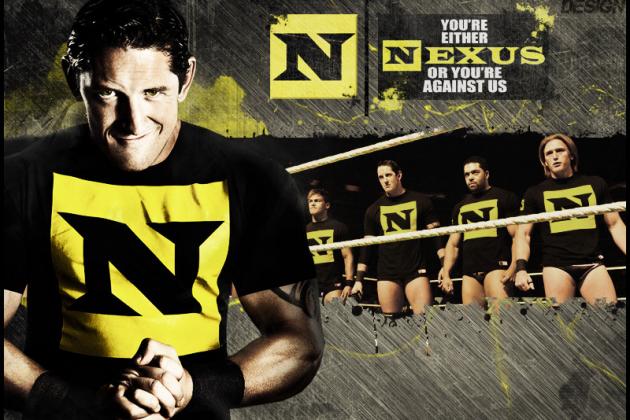 Many stables have tried to change the landscape of WWE in their prime, and seeing that they were stables and not just one individual who wasn't CM Punk they had higher chances of succeeding. The
Four Horsemen, nWo, Evolution and DX are notable few who are remembered today for their notoriety, mainly because storylines with stables at the crux can easily provide compelling television if executed well.
If executed well.
The Nexus burst on the scene with a bucketload of promise and potential, yet fell victim to lazy and illogical booking customary to an entity feared nationally by wrestlers known as WWE Creative.
Here's a look at how well the original members (original only) have made use of the spotlight that was once graciously offered to them...and then rudely snatched away.
Begin Slideshow

»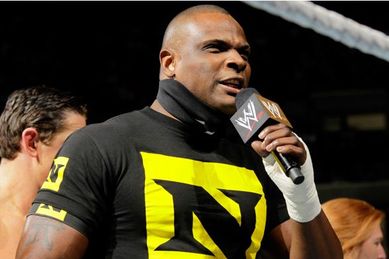 Michael Tarver inadvertently committed the heinous crime of never looking interesting, for which he now reaps the reward. The dubious distinction of being ranked last thus goes to him - on a list that's ranking original Nexus members so that's saying, no screaming something.
Maybe if he had a body like Batista or mic skills like Damien Sandow he could have become Tyson Kid's bodyguard or John Laurinaitis' legal advisor respectively. On television and even closer, on WWE it is of utmost importance that you are interesting, something The Great Khali will nod his head in agreement to.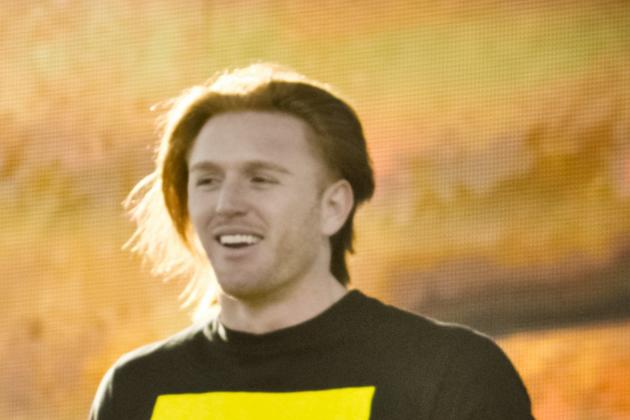 No seriously, how many times have you heard those dulcet tones that proclaim I'M THE ONE MAN ROCK BAND BABBYYYYY or IT'S SLATER TIMEEEE and then bonk, Mr. Rock Band is lying in the middle of the ring with his should-be-cut-as-soon-as-possible hair fanned out under him, amidst shards of glass and peals of laughter.
From a 0-22 losing streak to losing an Over The Top Rope challenge to Hornswoggle (Hornswoggle jeez!), nothing and I mean absolutely nothing has worked for Heath Slater.
Heath Slater is now what Chris Jericho used to be to the RAW Guest Hosts, but he's coming off much weaker and ridiculous because that's Chris Jericho, and he's sadly still Heath Slater.
Just as how the appearance of Ricardo Rodriguez forewarns the audience of the arrival of an expensive car, long entrance and bland wrestler, similarly the arrival of Heath Slater can immediately be equated to him being knocked out at the centre of the ring courtesy of 450 Splashes or Vader Bombs or CD boxes.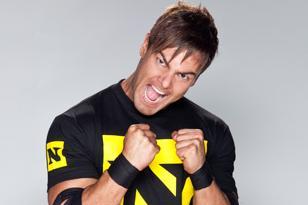 Justin Gabriel has occasionally flirted with relevancy and always ended up back where he always used to be. It's a pity really, for the man has a beautiful finisher - a move much more intricate and taxing than hyped, career-altering, match-changing moves like say, Cobra and Weapon of Mass Destruction. When Gabriel flings himself from the turnbuckle, you legitimately believe he can end the match with that move.
Legitimacy I remind you, ranks high on a scripted show.
Gabriel has yet to shine through, and should look to make himself a regular occupant of the mid-card. His recent pairing with Tyson Kid can provide fantastic high-flying matches, only if he actually appears on SmackDown and PPVs.
Otherwise, it's a Jinder Mahal-esque future for him.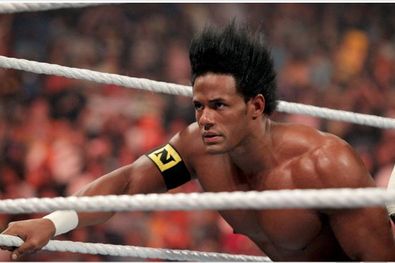 Darren Young became more famous for looking like a darker, long-haired version of the main actor of Everybody Loves Cena, and rightfully so. It's not often we find someone who can share most of the Cena jokes.
Had I gotten an incentive and idea to write an article like this three weeks earlier, Darren Young would have had the privilege of being sidelined next to Michael Tarver. But call it a suspicious play of fate because in a matter of three weeks Darren Young now belongs to the most interesting tag team (with a proper name and team colours!) since Cryme Tyme. Add to the fact that they're contenders for the highly reputed tag team titles, and you have a good mid-card star right there.
The Prime Time Players along with A.W. are here to stay, and while both as singles competitors might fall flat, as a team they work pretty well.
Credit is due for Darren Young for revamping himself from looking like a Cena who got electrocuted to someone worth millions of dollars.
Millions of dollars! Millions of dollars!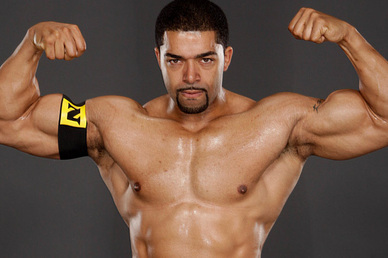 For a guy with average (being polite) wrestling skills, it's a wonder he ranks higher on this list than say, Gabriel. But David Otunga was sly enough to carve his own niche in the WWE, albeit as a coffee-drinking legal advisor to the architect of People Power.
And somehow, it worked. It's easy for fans to visualize and relate to Otunga, thanks to a) he actually attended Harvard Law b) he's a legit lawyer c) his mic skills.
However, Otunga's future sans Laurinaitis is murky, and it's up to him to dig a safe hole somewhere in television time again. Unless he really improves, I don't want him wrestling matches but he's a great character to have around.
He's like the snobbish kid in school who always reported misbehavior to the teachers. You always wanted to punch him.
I'll admit openly, I was skeptical of Ryback - not because I didn't trust the terminator gimmick but because I didn't trust Skip Sheffield. But as he fed upon helpless jobbers with ridiculous names and who recited wonderful poetry and wonderful jokes, I somehow started liking him. It's hard, really hard to not like someone who can lift two grown men and march around the ring with them.
I've seen enough of Ryback to like him, so before these emotions metamorphose into negativity, vanquish those squash matches. If he isn't ready for a feud yet at least give him matches with established superstars who can guarantee ten minutes of action.
It's time you pass on the squash match torch to Damien Sandow, Sin Cara and whoever gets injured and keeps coming back. (*cough* Del Rio *cough*)
To all those who scream Goldberg, it's time you stop. Ryback is a completely different gimmick with a completely different moveset and approach. Once he starts losing, what would you call him Goldberg for? For being bald?
That's like saying Trent Barreta is the next Shawn Michaels because hey, they both have long hair.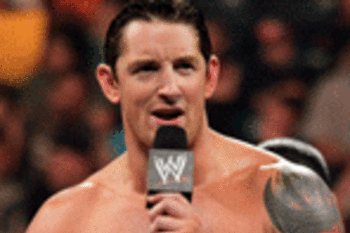 Wade Barrett fans (I'm not one) suffered a major heartbreak when the poor guy after months of hard work got himself injured right when he was slated to clinch the Money In The Bank briefcase at one of the biggest Wrestlemanias in recent history. It was a sad, sad story but life is cruel.
However, expect him to be thrust back into the upper mid-card as soon as he is back. In an era where WWE should be building stars, this man is halfway there. All he needs is a definite gimmick and an alternate finisher.
Wade Barrett as a gimmick is a bad guy and that's about it. No catchphrases, no background, no unique traits. He's a simple bad guy, and while it works for some it doesn't for me. Of course, Wade Barrett doesn't work to please me but a teensy amount of individuality will do no harm.
I sincerely hope he doesn't come back to win the briefcase at MITB, because hello, Dolph Ziggler.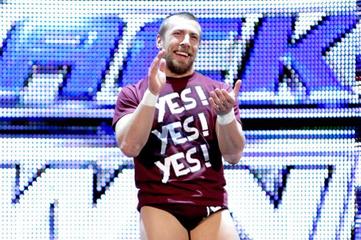 For those of you who don't consider Bryan as a part of the Nexus, assume this slide doesn't exist and subtract a number from everyone else's rank in this list and move on and spare me the unnecessary argument. I consider Daniel Bryan as a part of the original Nexus before he showed 'remorse' for the tie-choking and spitting.
Anyways, there's one simple reason The American Dragon is an echelon above all these stars and it's the fact he is, after all, Bryan Danielson. The man overcame wrestling stereotypes and backstage politics through his talent and wonderful mind for wrestling. You have today the best wrestler on the roster and in the world along with a manipulative heel who gets fantastic crowd reactions.
Had Daniel Bryan been a face, 'YES!'s would be the new 'What?'s. But he wouldn't be as interesting as a face, so I guess we'll make do.
A bright future with many more non-18-second matches at Wrestlemania await Daniel Bryan, and as a wrestling fan that makes me really happy.
If it makes you happy too, you know what to leave in the comments section.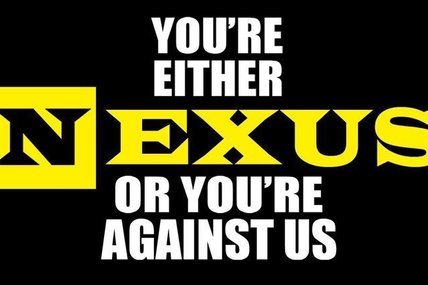 The Nexus was an innovative concept - one that could have inked several ominous pages in WWE's history. Alas, it was not to be and not even the late additions of Husky Harris, time-for-the-genesis-of-the-genesis-of-the-genesis McGillicutty or Mason Ryan could salvage the shreds of a potential fantastic stable.
Alas, life is cruel.
Thanks for the read all.
Shalaj Lawania is now virtually old enough on the Internet for you to recognize him, but still miraculously n00by enough for you to keep being mean to him (at least there's some progress, however minimal). He is also a contributor for WrestleEnigma.com, so do check it out if you love him and his works and are very sweet. For more love, you can follow him on Twitter if you have a good annoying tweets threshold. For the rest, use Wikipedia.