Lolo Jones and the 5 Biggest Celebrities in US Women's Track and Field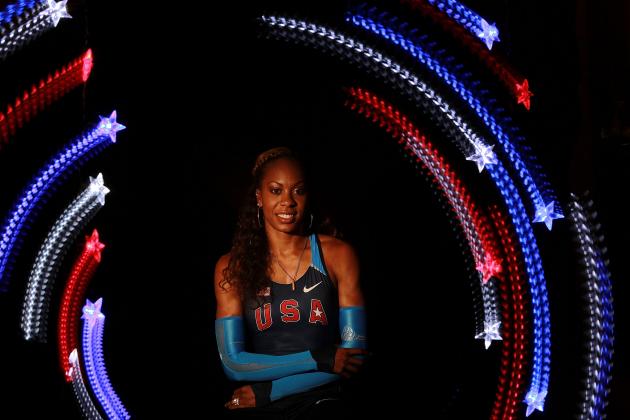 Ronald Martinez/Getty Images

No ascent is steeper than the one toward Olympic fame—a fleeting process by which C-list athletes become marketing dynamos in a matter of mere months, only to fade with equal pace soon after.
London 2012 should produce plenty of such stories, and, if history is any indicator, quite a few from the track world.
That in mind, let's get acquainted with the biggest names on the U.S. women's track and field team—before the bandwagon gets too full.
Begin Slideshow

»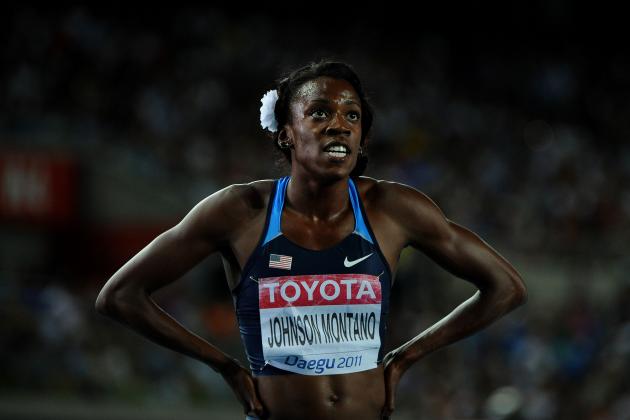 Stu Forster/Getty Images

Age: 26
Prior Olympics: None
Sponsors: Red Bull, Nike
Twitter Followers: 7,204
The 800 meters isn't known for producing big names—at least not in the States—but former Cal Bear Alysia Montano might change that yet.
Labeled a "droll wit" by the good folks at Runner's World, the likable Montano first drew attention by racing with a flower tucked behind her ear.
It's a novel piece of paraphernalia for sure, but Montano is no novelty. Her times have been stellar of late and she could well become the first U.S. women's 800-meter medalist since 1988.
Age: 32
Prior Olympics: None
Sponsors: Nike, Wheaties
Twitter Followers: 4,666
When you're the world's fastest woman—a title Carmelita Jeter has held since 2009—you can expect a bump in the old Q rating. People like fast, and the defending 100-meter world champion has speed to burn.
Jeter might rank a tad higher if she had some Olympic hardware to back up some of her off-year accomplishments. Alas, Jeter flopped at the last Olympic trials and didn't even make it to Beijing.
Atoning for that setback this year could go a long way toward boosting her celebrity.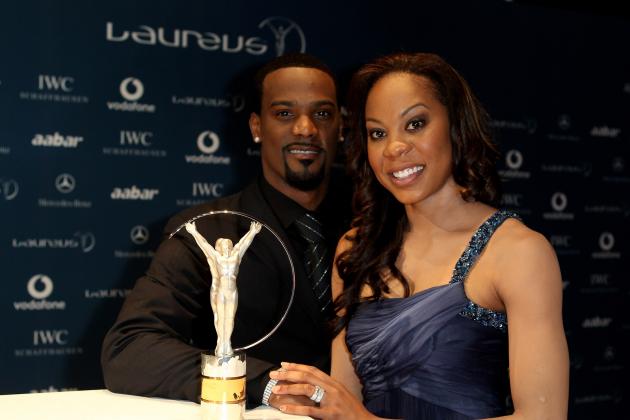 Ian Walton/Getty Images

Age: 27
Prior Olympics: 2004, 2008
Sponsors: Citi, BMW, Nike, BP
Twitter Followers: 20,516
We Americans love our bargains, which perhaps explains why we're so gaga over power couples.
Two celebs for the price of one!
The sporting world, of course, is not immune to this fascination: Garciaparra-Hamm, Agassi-Graf and, for the track-inclined, Richards-Ross.
Middle-distance sprinter Sanya Richards met New York Giants defensive back Aaron Ross while the two were classmates at the University of Texas. In 2010, the three-time Olympic medalist and the two-time Super Bowl champion were wed.
The relationship has brought ample attention to both, including an engagement announcement on Sunday Night Football.
Age: 26
Prior Olympics: 2004, 2008
Sponsors: Nike, Gatorade, Visa, Acuvue
Twitter Followers: 38,169
Allyson Felix is like something out of an ad exec fantasy. Singular talent, stunning looks, perfect diction, faith-driven lifestyle—the woman has it all.
And yet Felix hasn't quite achieved the crossover stardom that once seemed her birthright—likely because she hasn't had the kind of breakthrough Olympic success commensurate with her searing abilities.
Two silver medals and a gold might cut it for some athletes, but Felix is capable of far more.
If she can snag an individual gold in London, her profile should skyrocket.
Age: 29
Prior Olympics: 2008
Sponsors: BP, Asics, Oakley, Red Bull, Proctor & Gamble, FloraGlo, Twinlab
Twitter Followers: 125,893
Just try and stop the Lolo Jones media freight train.
Though Jones hasn't been an elite outdoor hurdler since 2009, her star only seems to shine brighter. Beloved for overcoming childhood poverty, pitied for her near-miss at Beijing and renowned for her chastity, Jones is riding a hype wave unlike any other in track and field today.
And don't forget her top-notch Twitter avatar, which produces gems like:
" shhh... dont tell em but i plan on farting at the start line to throw some of my competitors out the game. #tactics #olympictrials"