WWE: Predicting the 6 Superstars in the Raw Money in the Bank Match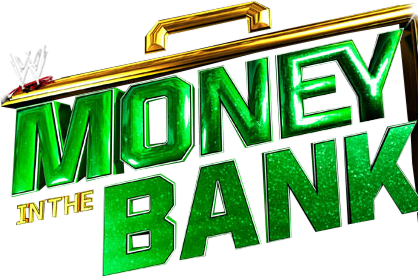 Image of wzronline.com
On July 15th, WWE brings their annual "Money in the Bank" match to us live on pay-per-view.
As I'm writing this, WWE hasn't announced whether or not they're having one or two Money in the Bank (MiTB) matches this year, so I'm going to assume that they're having two.
Earlier today, NoDQ.com reported that the Big Show is likely to be confirmed as the first participant in the MiTB match for the WWE Title, so I won't be including him in this list.
This list is going to be of the six men who I feel should be in the Raw MiTB match, not the men who will be in the match.
I'll be doing the same thing for the Smackdown roster tomorrow.
Leave your own suggestions in the comments section below and let's get to it!
Begin Slideshow

»
Image courtesy of bleacherreport.com
Now that his tag-team "alliance" with Dolph Ziggler is done, Jack Swagger needs something to do.
He's too good in the ring to be continually jobbing out to other superstars like Santino Marella.
It's easy to forget that Swagger won the MiTB match at WrestleMania 25 and cashed in his briefcase less than a week later to become the World Heavyweight Champion.
Since then, he's pretty much done nothing, and there's no better way to make him relevant again than to involve him in this match.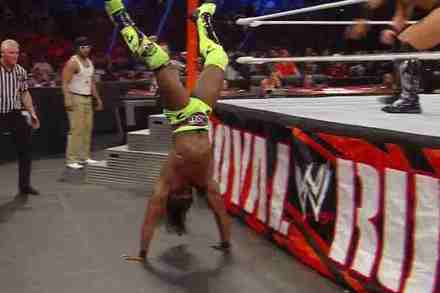 Image courtesy of bleacherreport.com
With the push that the Primetime Players (Titus O'Neil and Darren Young) are getting in the tag-team division, it seems like Kofi Kingston won't be one half of the tag-team champions by the time MiTB comes around.
For me, Kingston is one of the most under-appreciated talents in the entire WWE.
He can go from bell to bell and he's over with the crowd, but for some reason WWE doesn't seem to want to get behind him.
Regardless of whether that's down to Kofi being viewed as damaged goods (because of his tag-team partners—Evan Bourne and R-Truth—being suspended for wellness violations) or the fact that he was politically buried by Randy Orton during their feud, it's about time he was given another shot.
Kofi's always included in gimmick matches like the Elimination Chamber or MiTB matches, so I don't see it being any different this time around.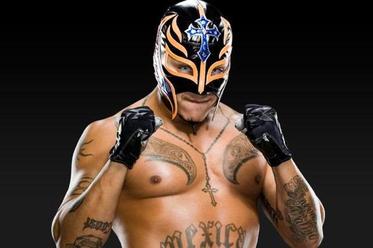 Image courtesy of bleacherreport.com
Although Rey Mysterio is suspended until next week, I still think WWE will want to put him in this match.
The crowd gets behind Rey regardless of what show he's on or who he's feuding with.
He's the biggest underdog in WWE history, but he's never won the MiTB match.
Royal Rumble? Yes. World Heavyweight Championship? Yes. WWE Championship? Yes.
Could he win the MiTB match this year? It's a possibility, but I don't see it happening.
With the roster being so thin right now, I think it's almost a guarantee that Rey will be in the match.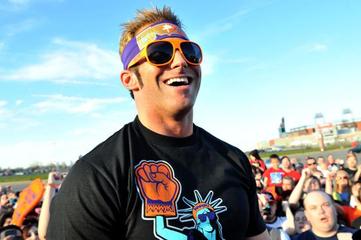 Image courtesy of bleacherreport.com
The Long Island Iced Z, Zack Ryder, has had a mixed year, at best.
Last summer, his Z! True Long Island Story YouTube show had gained a cult following, and there was an undercurrent of support for Ryder to get on TV more.
Eventually, towards the end of 2011, Ryder was getting on TV more, but he still wasn't given a "push" so to speak.
I think the turning point for Ryder came during a match that he wasn't even involved in.
It was during the United States Championship match at Survivor Series between Dolph Ziggler and John Morrison.
The crowd was all over those two guys and Ryder's name was probably chanted the loudest that night, except for the Rock.
Ryder eventually got his shot and beat Ziggler for the US Championship at TLC in December, but he lost the belt three weeks letter.
Since losing the belt, Ryder's been pretty much buried by WWE and he's back to where he was before, except he still gets bigger babyface pops than most other guys on the roster.
Would Zack win the MiTB match? Of course not. But he deserves to be in it more than someone like (for example) David Otunga.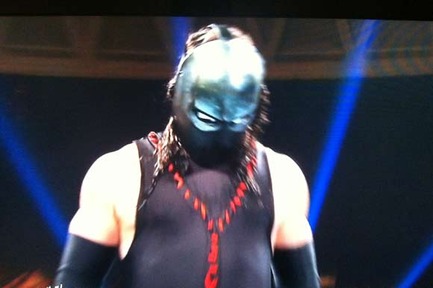 Image courtesy of bleacherreport.com
Although Kane has been involved in the WWE Title feud recently, I don't see him being involved in it going forward.
Since he returned in December, he's done some of his best work to date with Cena and Orton, and more recently with Punk and Bryan.
For a big man, Kane's been underrated in terms of his in-ring work.
He's a very good worker for his size and he's also a former MiTB match winner.
I don't think he'll win this match, but he provides enough of a threat for the other guys involved.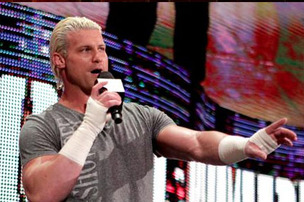 Image courtesy of bleacherreport.com
For me, the only way Dolph Ziggler won't be in this match is if he's injured or he wins the title before it happens.
Since neither of these scenarios are likely to happen soon, Ziggler has to be in this match.
In the last year, other than Punk and Bryan, Ziggler has put on the best matches on WWE TV or PPV.
He busts his ass night in and night out to make his opponent look good, and it's about time that WWE management realised what a star they have.
Ziggler is a superstar that's ready to break through the glass ceiling, and winning MiTB could be that final piece of the jigsaw for Dolph.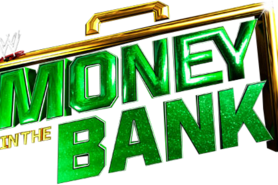 Image courtesy of bleacherreport.com
So before I head off for now, the men who I think should be in the Raw MiTB match are: Jack Swagger, Kofi Kingston, Rey Mysterio, Zack Ryder, Kane and Dolph Ziggler.
Some of the guys who could also be in it are David Otunga, The Miz, Tensai and R-Truth.
This is just my opinion, but Otunga's nowhere near ready to be in this match, Miz is shooting a movie, R-Truth is injured and Tensai is being repackaged.
As far as picking my winner is concerned? I can't choose between Kofi Kingston and Dolph Ziggler because they both deserve it.
I'll be back tomorrow with my predictions of who'll be in the Smackdown MiTB match.