10 Ways NFL Could Improve the Fan Experience for 2012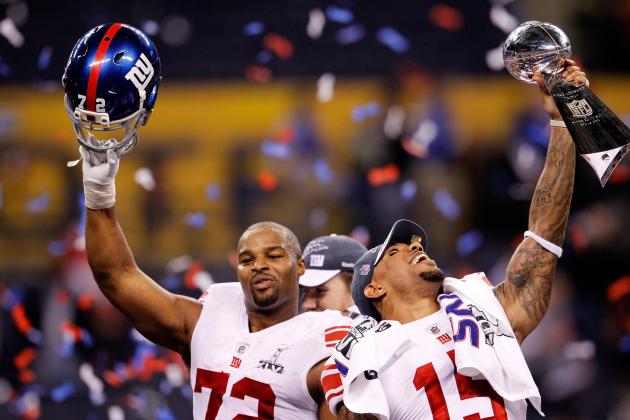 Rob Carr/Getty Images

In America, the NFL is king.
The NBA, NHL, MLB, college sports, tennis, golf, etc. all have their moments and are certainly backed by thousands, if not millions, of rabid fans. But the NFL is, without a doubt, the most successful and popular sport in our country today.
Take last week, for example. Within minutes of the conclusion of the NBA Finals and LeBron James' long-overdue coronation, Twitter featured many people saying "now on to the NFL!"
Nevertheless, as exciting and well run as the NFL is, the league is not perfect.
There are ways to improve it, from both an on-field perspective and from the perspective of the supporters, i.e. the fans. And those two aren't necessarily mutually exclusive.
So here are 10 ways that the NFL can appease and accommodate its greatest advocates.
Begin Slideshow

»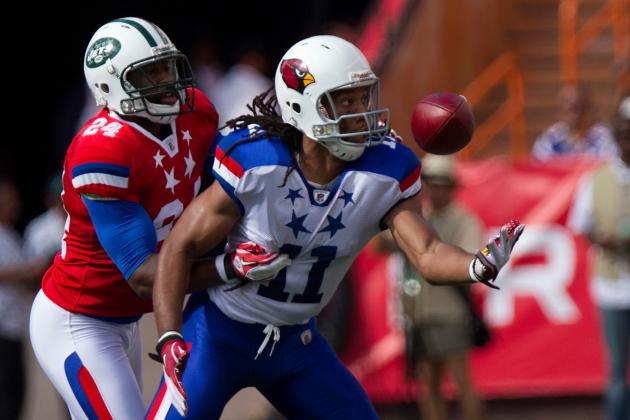 Kent Nishimura/Getty Images

You might look at this suggestion and wonder how it actually improves the fan experience. After all, the Pro Bowl has always seemed to be more "for the fans" than for the actual "good of the game," or for the players' enjoyment.
But—and this is one of the reasons why the league will ultimately do away with the game—the Pro Bowl has become such a joke and such a waste of time that most fans have absolutely no interest in watching. Yet, because they love the NFL so much and want to see their favorite stars play, they feel compelled to watch.
So those who do end up watching are almost always disappointed. It's become a 7-on-7 drill rather than pro football; there's no pass rush, no hard tackles, no real excitement.
It's basically quarterbacks throwing deep to wide receivers for 60 minutes. And since so many players don't appear in the game (either because of injury, disinterest or the fact that they're about to play in the Super Bowl the next week), it's a real sham of an "All-Star Game."
I would bet that more than half of the people who actually sit through an entire Pro Bowl broadcast end up saying, "I wish I had those four hours of my life back."
Maybe the Pro Bowl isn't an egregious transgression against fans, but the timing is all wrong. If played after the Super Bowl, it's as anticlimactic as possible. If played before the Super Bowl, it gives the NFL a reason for the week off prior, which draws my contempt in the next slide...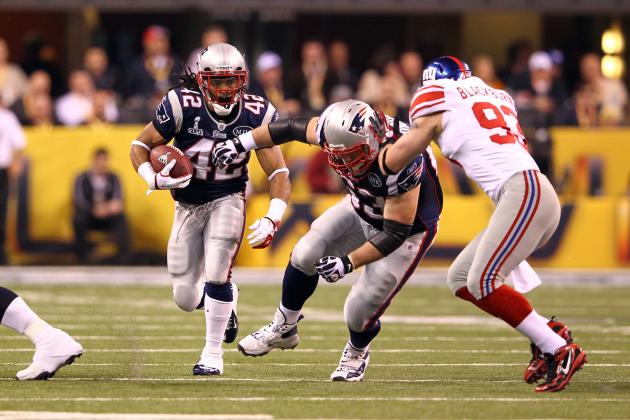 Al Bello/Getty Images

As stated in the previous slide, I'm in favor of cutting the Pro Bowl entirely. No Pro Bowl, before or after the Super Bowl.
So how would the NFL fill that gap between the conference championship games and the Super Bowl? Easy. Eliminate the gap.
That extra week off is great for the franchises that need to make arrangements on the fly, and for the league, which gets to create a second week of hype and hoopla—but it has to be extremely frustrating for most NFL fans.
Not only does it bring to a screeching halt all the momentum from what is usually a very compelling, thrilling Conference Championship Sunday, but it leaves—for the first time in more than six months—literally no professional football to watch on that last Sunday in January.
There's no need to whet the appetite of the fans by adding an extra week of hype—the Super Bowl will always draw incredible attention. Any claim that the week off makes the game more competitive is erroneous.
Three of the last five Super Bowls (XXV, XXXIV and XXXVI) played without the week off were nail-biting, last-second games. And more often than not, across NFL history, that week off has actually encouraged a blowout. Given an extra week to prepare for their opponent, the superior team usually dominates.
Even those fans who don't support the AFC or NFC champion on Super Bowl Sunday want to see a good game, and want to see it without having to wait 14 days.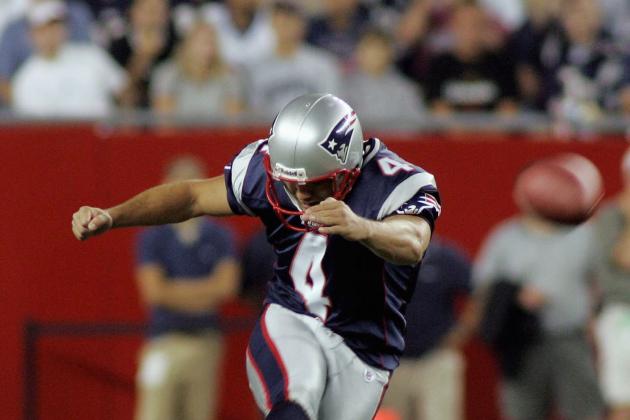 Jim McIsaac/Getty Images

This one is both very specific and very unlikely to change. Fox, CBS, NBC, ESPN and the NFL Network all have to get their commercials in at some point, presumably before the fourth quarter.
When a team kicks a field goal or scores a touchdown, there is almost always a commercial break during the television broadcast. That's fine. The break is often good for both the teams and the television audience. While the teams regroup and prepare for the next series, fans watching at home get to grab something to eat, go to the bathroom, etc.
The commercial break ends, and the action resumes with a kickoff. Yet, almost without fail, as soon as the kickoff return or touchback is over, the broadcast cuts to another extended commercial break.
That can be so frustrating for the fans at home (and spectators at the game). Sure, it's impatient and overly eager on our part as fans, but do we really need to endure seven or eight commercials before seeing another offensive or defensive snap?
It seems a bit much.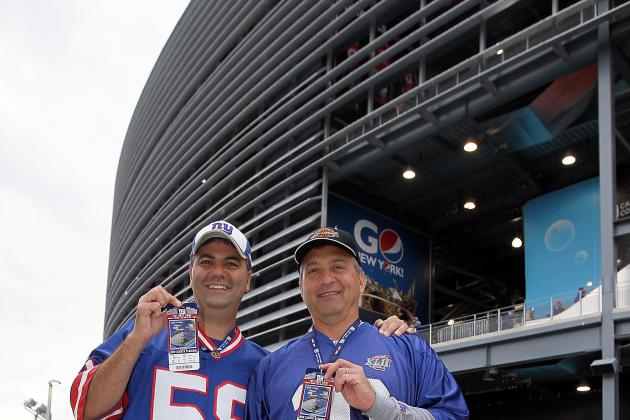 Jim McIsaac/Getty Images

I'm not naive enough to suggest that the NFL and its 32 teams cut their ticket prices across the board.
This is America, where capitalism is alive and well....well, maybe just alive. So the Raiders, Steelers, Packers and whoever else should be allowed to charge whatever they want for their product. After all, they are the ones investing the money in players, stadiums (sometimes), vendors, maintenance, etc.
But for preseason games, teams are not really putting their best product out there. They put their best product out there for maybe one or two quarters (or series).
So, it's pretty unfair for teams to charge the same price for preseason games that they charge for regular-season games. (And season-ticket holders have no choice in the matter.)
The games don't have to be free of charge or cost a tenth of what a regular-season ticket costs, but there should be a fair middle ground—say 50 percent or even 75 percent what a regular-season ticket costs.
Then, maybe fans wouldn't be quite so irritated and impatient when it comes to the lengthy exhibition season. And if that were the case, maybe teams would sell out more preseason games and, as a result, ownership would most likely make their money back in concessions, parking and merchandise.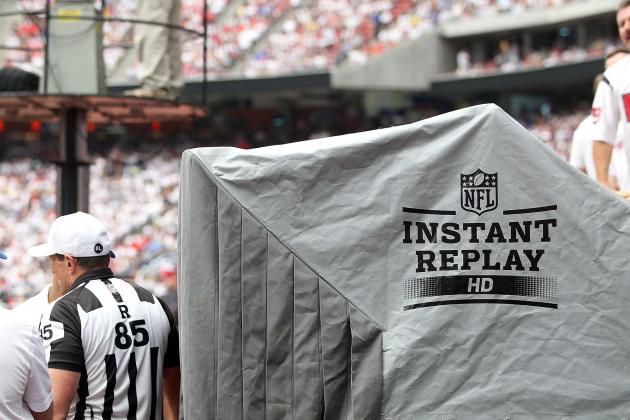 Ronald Martinez/Getty Images

This suggestion may seem counter-intuitive.
Instant replay slows the game down, and I've already (indirectly) stated that I'm in favor of speeding the game up, by reducing the "double" TV timeouts.
But this is a different scenario. Nothing angers fans more than a blown call. It can ruin both a game and a season.
So, in a sport that's so fast, so intricate and features 22 different men doing 22 different things while being watched by just a few officials, there should be more oversight.
Think about it: Every play is replayed over and over and over again during the live broadcast—even if it's not necessarily a play in question. So when the television broadcast clearly shows a penalty, a fumble or a player being out of bounds or down, the fan sees it. So too should the referees.
Networks aren't going to show fewer replays, so in order to avoid fan outrage at blown calls, the NFL should allow for the possibility of more corrections.
Whether that means five challenges per half or perpetual "upstairs" reviews, or just more than the allotted 90 seconds underneath the hood, the NFL has the technology to improve the game for both fans and the players—they should use it. And if it adds eight or 10 minutes of real time to a game, is that really so bad?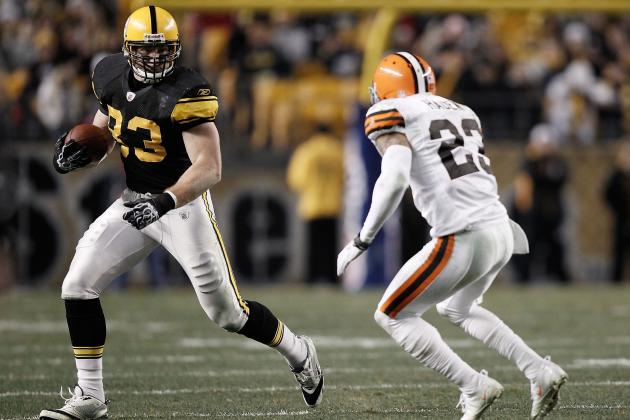 Jared Wickerham/Getty Images

Whether they're attending the game or simply watching it on television, no fan wants to miss a minute of his or her team's action.
But for the majority of people watching (and especially attending) their team's games, it's much harder to do that on weekday nights. That's why, for years, all NFL games were played exclusively on Sunday afternoons.
Slowly Monday night and Sunday night games were added, making it slightly more difficult for many fans—especially when it comes to children, who are certainly a driving force behind the NFL powerhouse.
That's why I never really understood why (other than allowing the NFL Network to corner the market on a handful of regular-season games) the league decided to add the Thursday night matchups.
Make no mistake about it, there are plenty of fans who have to pass up tickets, or even pass up watching the entire Thursday night game, because of other obligations.
It's hard enough with Monday and Sunday night games already complicating the NFL schedule for fans. A third odd kickoff time only makes it worse.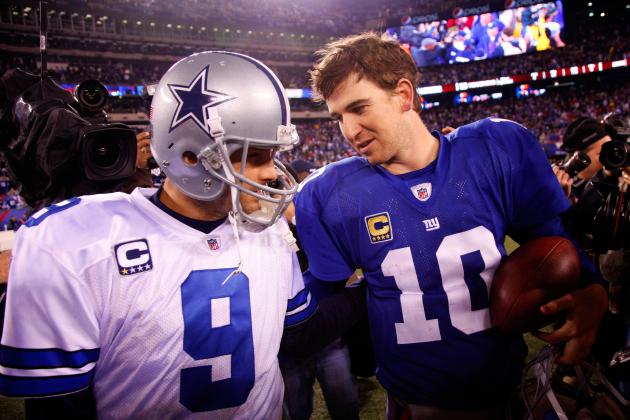 Jeff Zelevansky/Getty Images

Speaking of scheduling irritations for the average fans, there's flex scheduling.
A few years ago, the NFL decided to implement the "flex schedule" which allowed NBC's Sunday Night Football to pick and choose the best game on the docket (with a few restrictions) for prime-time broadcast.
Obviously, it's a great boost to the network if the game they had planned on broadcasting turns out to be a real dog (maybe one team's star is injured, or a Super Bowl favorite has fallen flat late in the year), they can re-choose, and presumably, still meet their ratings quota.
But it can be somewhat frustrating for fans who need to plan out their own schedules. Fans who may have bought a ticket to see their team play at 1 p.m. won't know if the game is at 1 p.m. or 8:30 p.m. until less than two weeks before kickoff.
Maybe that isn't such a big deal...unless, of course, you're the one whose plans get rearranged seemingly on a whim. But the other half of the coin is this. For many fans, it can kill a chance to see your team's game live and in prime time.
Let's say you live in Denver, but you're a die-hard Lions fan, and you're delighted to see your team have a prime-time game in Week 14 against the Packers. You'll finally get to see your team play on TV.
If the NFL decides that your Lions are no longer worthy of that Sunday night spot against Green Bay, they might drop the game in favor of, say, a Falcons-Panthers showdown.
The NFL should pick a schedule and live with it—for better or worse.
Otto Greule Jr/Getty Images

That above title might not be terribly specific, so I'll clarify.
The majority of NFL games kick off at 1 p.m. ET. That means there's a good chance that one of those games will be very close, and run long, perhaps, into overtime.
So at 4:07 or 4:09, the game is still tight and yet to be decided. You're watching with great anticipation when, all of a sudden, at 4:15, CBS' James Brown or Fox's Curt Menefee appears onscreen and says something to the effect that "due to NFL regulations, we cannot show you the rest of the game because blah blah blah."
How frustrating is that?! Even if you're not a fan of the teams in question or of watching Tom Brady try and drive the Patriots downfield in the closing seconds for the game-winning touchdown, it's impossible to turn away from. Nevertheless, CBS and Fox regularly turn away.
Whatever the restrictions on these games, the NFL should allow for exemptions in these cases—even if it means cutting into the opening minutes of the 4:15 game of a double-header.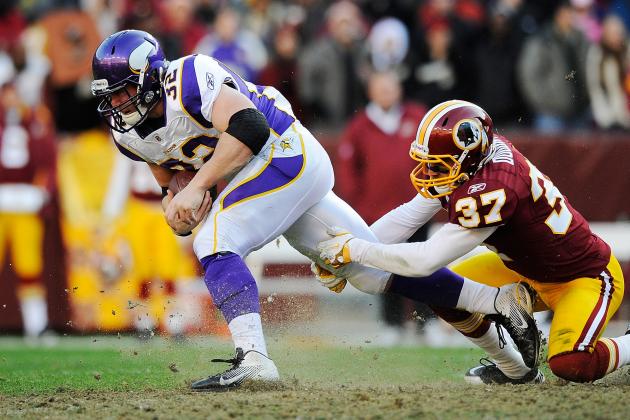 Patrick McDermott/Getty Images

As bad as the situation in the previous slide is, this is much worse.
For decades, the fans of teams that don't sell out their stadium for home games are punished. The game is not broadcast in that market as some sort of deterrent against fans choosing to stay at home and watch the game for free rather than actually paying for a ticket.
In today's NFL, it's hard to believe that games don't sell out. Just ask Packers and Steelers fans, for example, who have been waiting years to get on a season-ticket list.
And according to the New York Times, it hasn't been the case very often, with just 16 blackouts in 2011. Nevertheless, some teams don't sell out, and their games are blacked out as a result.
It's unfair and a real miscarriage of NFL fan justice. In Kansas City, all Chiefs games should be free to watch no matter what. In Seattle, all Seahawks games should be free to watch, no matter what. In New Orleans, all Saints games should be free to watch no matter what. After all, isn't that why the NFL shares its television revenue?
And if you think "Who cares?" because your team has not run into this problem anytime recently, remember: everything in the NFL is cyclical. One day, it could be your beloved team that doesn't sell out, and you're the one blacked out.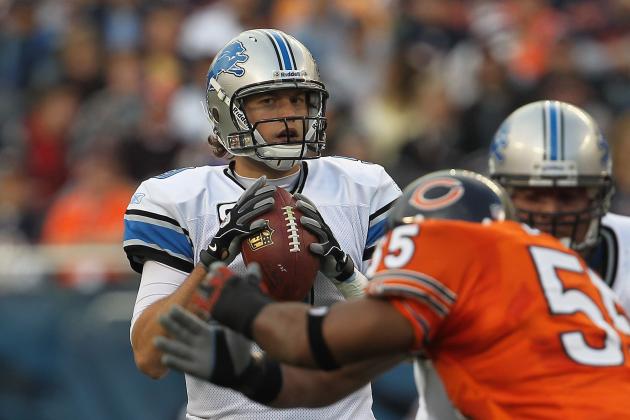 Jonathan Daniel/Getty Images

Despite the impassioned plea in the previous slide, this suggestion would sidestep the whole blackout issue.
For many fans (at least the one's who have it), the NFL Sunday Ticket on DirectTV is comparable to manna from heaven. It allows fans to watch all the 1 p.m. and 4 p.m. games at their own discretion.
Eagles beating Cowboys by 30? Flip over to that three-point game between the Chargers and Raiders. Or, if you're a diehard Dolphins fan but you don't live in South Florida, you can watch your team play all 16 games.
Sadly, that godsend of sorts is not available to everyone. Only DirecTV subscribers. Some people don't want to switch to DirecTV or simply cannot because it's not available in their area.
Considering how cherished it would be to fans and how it would promote all 32 teams on a weekly basis, the NFL should step in and make sure that the NFL Sunday Ticket is available to Comcast, AT&T, Dish Network and all cable providers.