Wimbledon 2012: Breaking Down Dangerous Sleepers in Women's Draw
June 22, 2012

Clive Brunskill/Getty Images
Maria Sharapova reasserted himself as the premier player on the WTA Tour by winning the French Open. After her, there's a lot of parity in the women's game as the other players, including Serena Williams, have struggled to separate from the pack.
With that in mind, let's take a look at three players who aren't getting a lot of attention heading into Wimbledon, but who have serious sleeper potential. Tennis fans have learned to expect the unexpected and that won't change at the All England Club.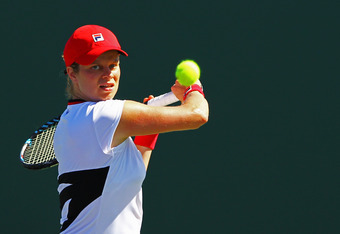 Al Bello/Getty Images
Injuries have kept Clijsters from playing at her best over the last few years as she prepares for her second retirement after the U.S. Open. She was forced to miss the French Open with a hip injury, but should be all systems go for Wimbledon.
When healthy, she's still one of the most complete players in the game and has the mental toughness that many of the younger players simply can't match. Combined with a favorable draw, the only thing that can stop Clijsters before the quarterfinals is her own body.
Her journey begins with a match against No. 18 seed Jelena Jankovic, who has really faded over the past few years. Clijsters won't face an elite challenge until a potential clash with Sharapova for a spot in the semifinals, giving her a great chance to make a final Wimbledon run.
Williams is another veteran sidelined by injuries quite a bit recently, but count the five-time Wimbledon champion out at your own peril. If there's any tournament where she can enjoy a brief resurgence, it will happen on the grass courts of the All England Club.
She has a very winnable first-round match against Elena Vesnina before a likely meeting with Agnieszka Radwanska. Even though she's ranked second in the world, Radwanska has never gone beyond the quarterfinals in a major and tends to struggle on big stages.
Williams would have, at the very least, a puncher's chance in that match. A victory would open things up for her in a serious way with no other player in her quarter showing any type of consistency lately. She might be a long shot, but don't completely disregard her chances of making her presence felt.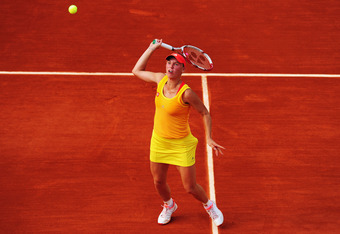 Mike Hewitt/Getty Images
Caroline Wozniacki
How can the seven seed be a sleeper? Try to find somebody picking her to win the event. The former top-ranked player has basically become an afterthought after failing to have success in major tournaments when she was No. 1.
That said, all of the pressure that was on Wozniacki's shoulders for so long is now gone. She's out of the spotlight and will likely play most of her matches on secondary courts. That should help her relax and focus more on her game than the outside stuff.
The biggest key will be playing loose. After all, she has nothing to lose. Her draw is far from daunting and reaching the quarterfinals is within reason. By then, she will have built up some confidence and suddenly will become a tough out for the other contenders.