NHL Draft 2012 TV Coverage: When and Where to Watch Day 1 Action
June 22, 2012

There is no rest for the weary in the NHL. Less than two weeks after the Los Angeles Kings won the first Stanley Cup in franchise history, and one day after the league released the 2012-13 schedule, teams start building for the future in the 2012 NHL draft. 
While not a deep class of talent, there are a handful of players who you can project as stars in a few years. Teams are likely to take more risks in the lower portion of the first round in order to take advantage of some raw athletes who have more upside than some of the safer players who would normally go very high. 
We will have all the information you need to get ready for the first day of the NHL's annual draft extravaganza. 
Where: Consol Energy Center in Pittsburgh, Pa.
When: Friday, June 22 at 7:00 p.m. EST
Watch: NBC Sports Network (7-9 p.m.); NHL Network (9-10:30 p.m.)
Live Streaming: TSN.ca
Top Prospects Available
Nail Yakupov, RW, Sarnia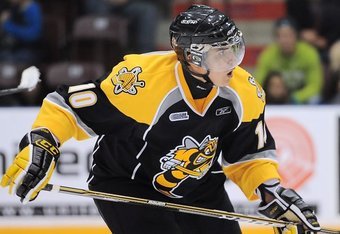 In a draft that skews heavily towards defensemen, Yakupov is the best and most dynamic offensive player available. He has the speed, power and versatility to become a superstar, though it will take time for him to adapt to the physical play in the NHL. 
Ryan Murray, D, Everett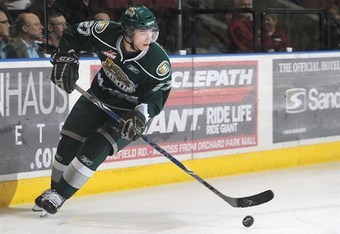 Murray is the best of a very good group of defensemen available. He has more than enough offensive game to put up shiny numbers that casual fans like, while possessing the instincts and physicality to dominate without the puck. 
Filip Forsberg, C, Leksand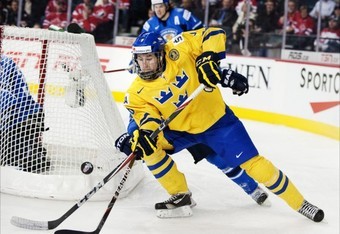 Given the nature of Forsberg's position and his natural ability on the ice, you could make a case for him as the No. 1 pick in this draft. While I don't see that happening, he should not make it out of the top five.