Miami Heat: Which NBA Free Agents Would Take a Pay Cut to Play for Miami?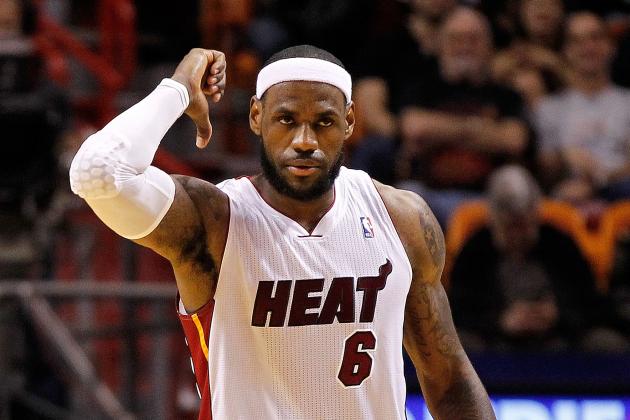 Mike Ehrmann/Getty Images
All aboard the super caboose...
Well then, the Miami Heat finally finished their plate last night and won their first title together—albeit one year late.
Now, you would think an NBA champion (I say this strictly in the titular sense) would be satisfied with keeping their roster together. After all, it did just win them a championship.
Of course, knowing the Heat's style, they'll still be on the prowl for a possible upgrade—because dammit, it's just not easy enough yet.
How many more of these drawn-out five-game series are they going to have to endure?
Of course, the ongoing quest for improvement (read: overkill) starts at the one and ends at the five. There will be a few players available this summer to suit their needs, provided they make themselves cheap.
The lure of easy championships is there and more real than ever—all you have to do is sign on the dotted line and that ring is in the mail.
Here are three names at either position who might take a pay cut to join the Miami Heat championship pleasure cruise.
Begin Slideshow

»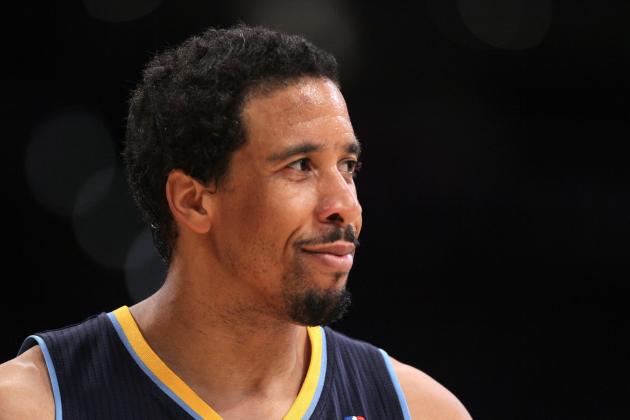 Jeff Gross/Getty Images

The Heat's search for a full-fledged playmaker continues despite Mario Chalmers' increasingly typical overachievement in the NBA Finals, which has done very little to sell the trigger-happy point man as a reliable floor general.
Andre Miller is a guy who brings a distributor's mentality, built around a low-maintenance game less likely to make waves on this occasionally delicate super-machine. His presence would take the pressure off LeBron James to be the guy setting everybody up, which puts one more elite finisher on the receiving end of plays, with minimum dropoff in playmaking quality.
And isn't it all about making LeBron's life as effortless as possible?
Miller is on the back end of his career, and his prime earning years are behind him. It's likely he's made enough money by now to play for peanuts, so long as success comes easily, he could very well make himself affordable.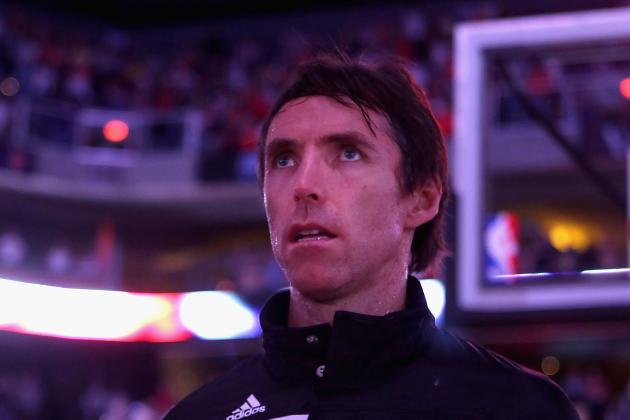 Christian Petersen/Getty Images

Nash may be deep into the twilight of his career, but you'd never know it from looking at him play. His game is still remarkably similar to that of his MVP years—facial lines notwithstanding—and he is still very much an all-star (which the Miami Heat are in the business of stockpiling to the sky.)
Since folks out in Mouth Beach have never heard the words "too" and "much" in the same sentence, it's a safe bet that even after winning the championship, they will act on their insatiable need to make things even easier on themselves.
Why not add another former MVP?
It's like seasoning a steak with a hamburger—what could be more awesome than that?
Nash, meanwhile, has little else left on his to-do list except win a title. In order to do so before age 45, he pretty much has no choice but to join the Heat, 'cause nobody's going to beat them.
Something tells me he won't mind discounting his services in order to make it happen. He would become the first all-star to come chasing rings in Miami after actually trying for real elsewhere.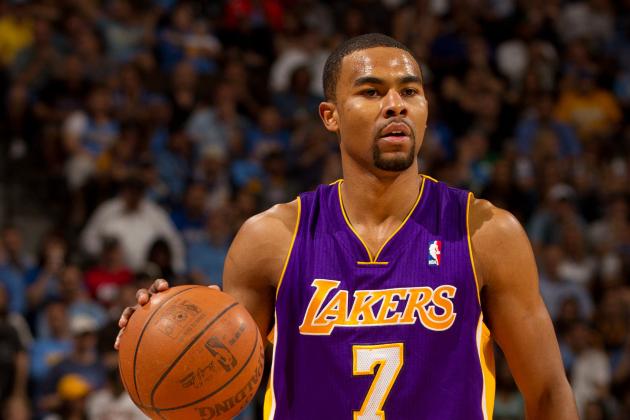 Justin Edmonds/Getty Images

Sessions has the freshest legs of the three point guards on this list, and he already has experience playing alongside all-world egos after a year in L.A., which couldn't possibly serve him better on the most self-involved collection of bipedal egos in sports today.
He's a nice balance of scoring and playmaking (albeit while excelling at neither) and would constitute an instantaneous, if superfluous upgrade in the latter department.
The real question is whether he'd take a paycut during what could be his best earning years. If anything, I see him signing for two or three years tops, after which he would still have ample time left to chase the big bucks.
In fact, his status as the (presumable) starting point guard for a multiple-time NBA champ would likely make a strong selling point to any potential future employers.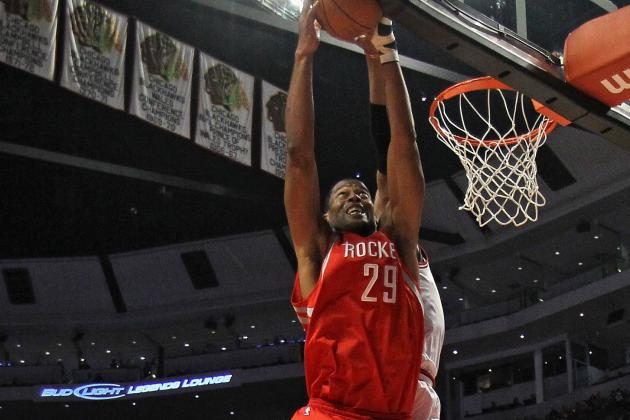 Jonathan Daniel/Getty Images

Camby is clearly on his last legs, but he's still an above average rebounder and defensive stopper, just with reduced minutes. He's also approaching retirement without having won a ring, so the incentive is obviously there to make the leap to a contender (that is to say, the only contender for the foreseeable future.)
Camby's asking price wouldn't be that high to begin with, considering his age, and yet any price within reason could turn out to be a bargain with the Heat gaining their most legitimate defensive post presence since Alonzo Mourning.
He likely wouldn't have to take that much of a paycut considering his modest earning power, and yet one thing is still certain: top dollar will not be found in Miami.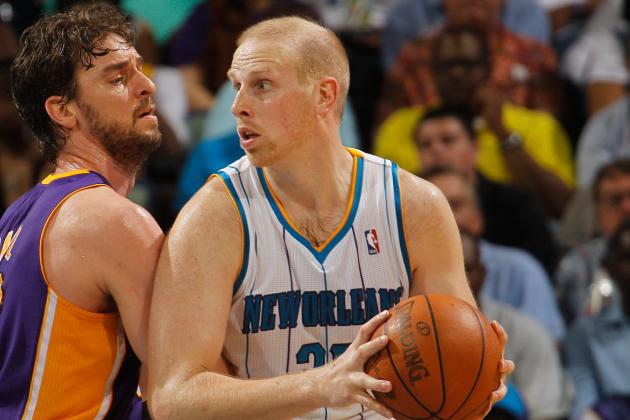 Chris Graythen/Getty Images

Kaman's stock and earning power would easily be the highest on this list; he's a former All-Star, still in his prime and he plays a position that boasts the fewest impact players in the league. So it follows that he's probably not going to Mouth Beach, correct?
Perhaps, but then again, we have no clue of Kaman's priorities—whether success or money is the more important factor in his decision-making process. It stands to reason, however, that splitting his career between the Clippers and Hornets (during either club's darkest period in recent memory) may well have left Kaman longing to experience the feeling of winning.
The lure of a successful team might be enough to get him to leave some money on the table and give the Heat a true scoring center, making their little death march even more unfair for the "competition."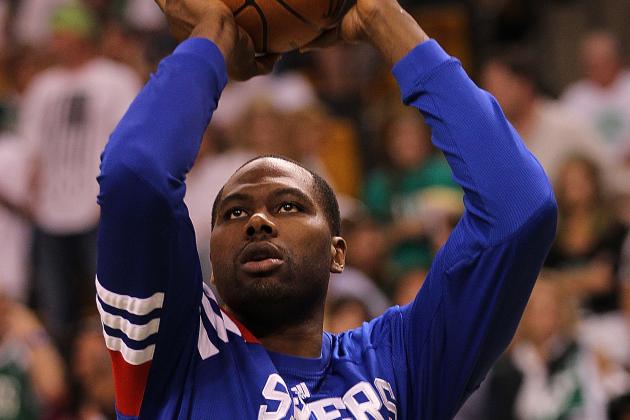 Jim Rogash/Getty Images

I mentioned Brand as a potential Heat signing in a previous article, and the widespread reaction was to point out the hefty final year of his contract as ample reason why he could be expected to stay put in Philly.
Incidentally, Brand is now rumored to be seriously considering exercising his early termination option.
If this is the case, it stands to reason that money is not an object for the former first overall pick. It follows logically that winning is his main motivation at this point in his career, and thus his only option would be to join the prohibitive favorite to slaughter the entire league for years to come.
The Heat's ongoing obsession with adding post scoring would have them jumping at the chance to toss Brand atop their toy chest of all-stars, provided his asking price is within their range.
When discussing players who place winning (cheaply or otherwise) above the almighty dollar, the free-agent field becomes a buyer's market. Advantage: Riley.