NBA Free Agency 2012: 10 Best Under the Radar Targets This Offseason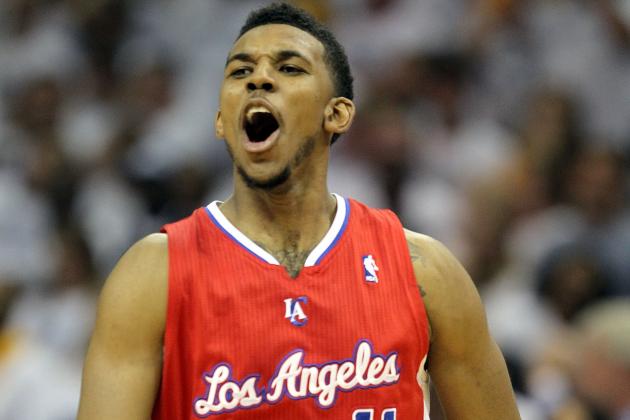 Andy Lyons/Getty Images

With the NBA season wrapping up, the focus turns from the actual basketball to the off-season free-agency period.
Every year there are marquee names on the market ready to be snapped up in blockbuster signings, but there are many players who fly under the radar—players who are capable of improving a low-seed team or even tipping a contending team over the edge.
This year is no different and the list of free-agents is long and deep. There is no LeBron James or Chris Bosh this summer and Dwight Howard has opted in for another season in Orlando, but the Summer 2012 class is still a great one.
Begin Slideshow

»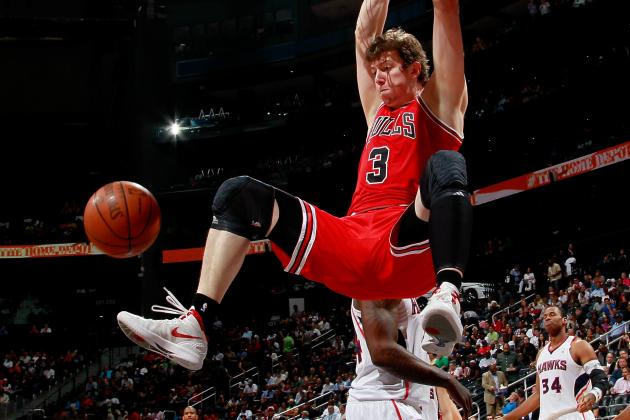 Kevin C. Cox/Getty Images

Chicago Bulls center Omer Asik is a restricted free-agent this summer, meaning the Bulls can match offers they receive for the young Turkish big man.
Asik's bench play with the Bulls was a large part of the reason for the teams rampant defensive success. Asik is one of the league's best help defenders and maybe the league's best rim protector.
However offensively limited he may be, Asik's defense far outweighs that. Being young there is still time for him to develop a respectable offensive game, most likely in the post.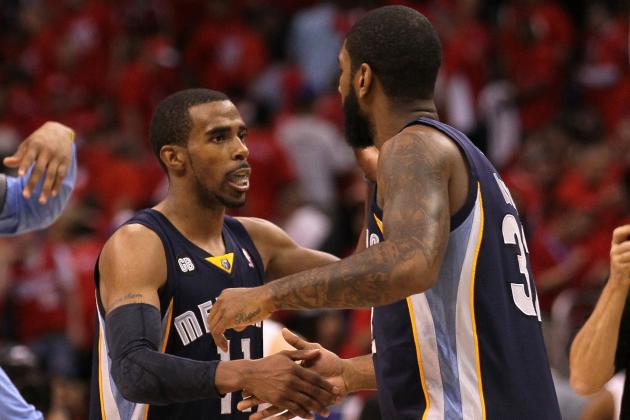 Stephen Dunn/Getty Images

O.J. Mayo is the type of free-agent that can turn contending teams into favorites.
His scoring is terrific, and he helped lead the Memphis Grizzlies back to the playoffs again this season as the team tried to build on it's underdog success last year.
Although Mayo is not a fantastic defender, most teams would overlook that for his scoring touch.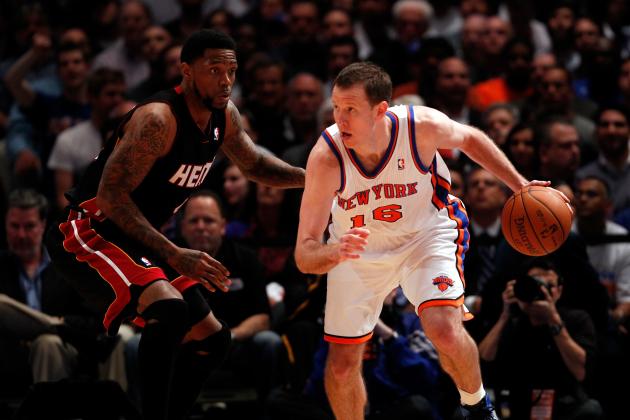 Jeff Zelevansky/Getty Images

Steve Novak was a bit of a revelation in New York this season, as he led the NBA in three-point percentage and was a huge player during the incredible Linsanity run in early February.
Novak's three-point shot became a phenomenal weapon during the regular season and is some who plenty of team would want to add, especially those looking to space the floor for star players in the paint.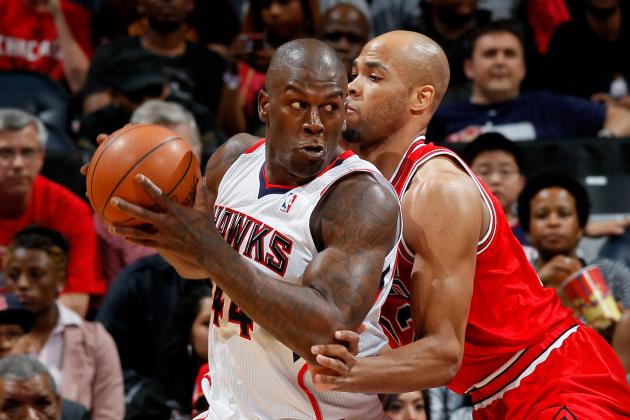 Kevin C. Cox/Getty Images

Ivan Johnson introduced himself to the league this season in an epic game against the Miami Heat in which he almost helped the Atlanta Hawks pull out a big win through his incredible determination and hustle.
Johnson is an energy player, big off the bench when your team is in need of some toughness, and his physical defense can halt an opponent's offense.
With so many teams in the league looking to shore up their defensive systems, Johnson could find himself in demand.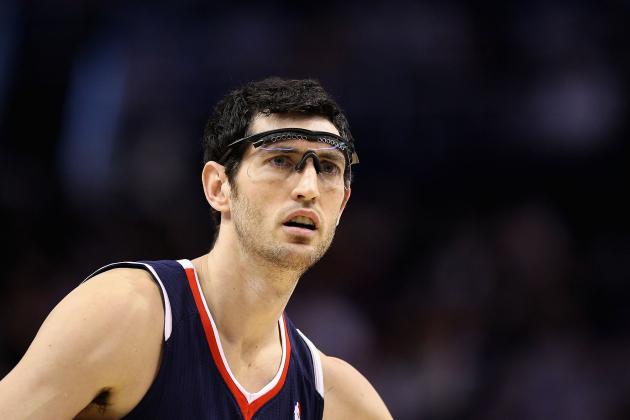 Christian Petersen/Getty Images

I'm a big Kirk Hinrich guy.
Even after multiple injuries since the middle of last season, I still believe Hinrich can be a valuable roster addition to a contending NBA team.
His ability to run the offense from the point guard spot, as well as spot up and knock down the three-point bomb as a shooting guard, make him a tough player to match up against.
Though injuries derailed his past 12 months, Hinrich could still be of some use in the league on teams looking to add some depth to their backcourt rotation.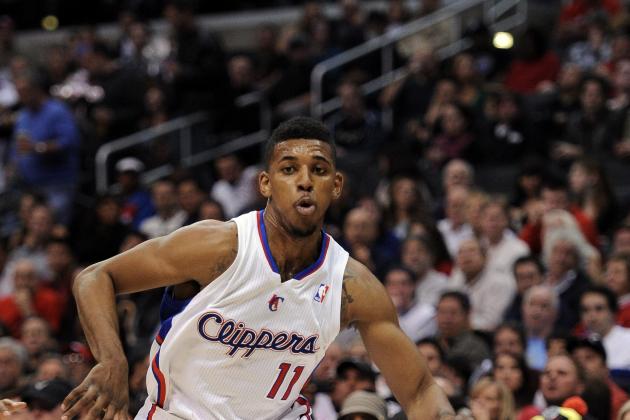 Harry How/Getty Images

Nick Young was sent down to the Los Angeles Clippers midseason from the Washington Wizards.
In Washington, Young was a wild shooter with questionable worth.
Come playoff time, Young had reigned in most of the crazy shot attempts and had become a vital member of the Clippers' roster.
He finally proved to the league that, given the right atmosphere, he can be a valued addition to any team with his consistent ability to knock down tough outside shots as well as get to the rim.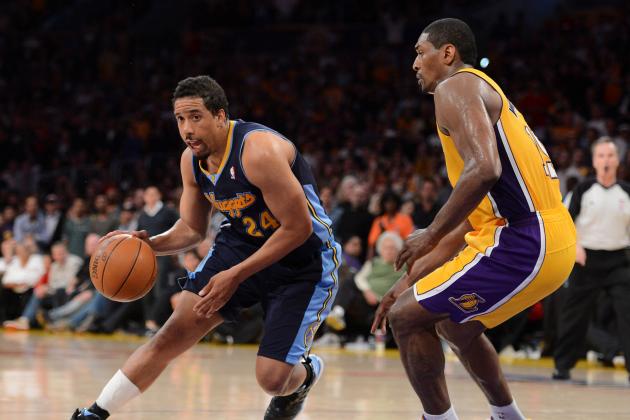 Harry How/Getty Images

Andre Miller is a bit of a surprise selection for this list given his age.
However, this season proved that the veteran point guard can still run an offense and score relatively well as the Denver Nuggets pushed the Los Angeles Lakers to seven games in the opening round of the 2012 NBA Playoffs.
Miller was part of George Karl's three-guard system that produced fantastically exciting basketball all season long.
Maybe Miller is no longer a true starting-caliber player, but he can still bring plenty of experience, hustle and effort to any contending team.
Rob Carr/Getty Images

Lou Williams led the Philadelphia 76ers in scoring this season despite starting on the bench all year.
He's that good.
Williams will be a great addition to any team this summer, especially with the extra experience he gained as his team eliminated the Derrick Rose-less Chicago Bulls in the first round.
Williams is a great scorer—able to score from behind the arc, or break down tough defender and finish at the rim.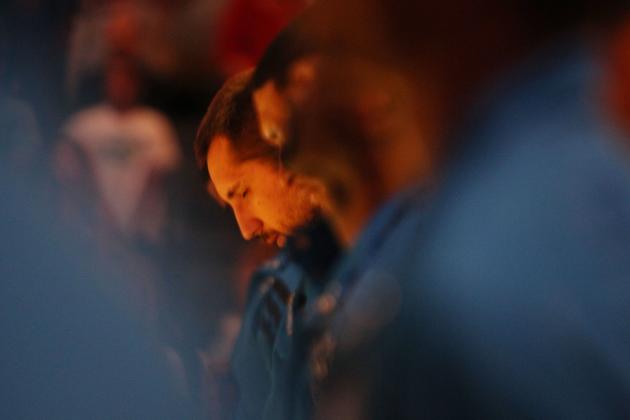 Marc Serota/Getty Images

Ryan Anderson may be the least under the radar free agent on the list, but is still going to be an undervalued addition to a team this summer.
How many power forwards can you name that can shoot and score from range like Anderson? The 2012 NBA Most Improved Player is one of the league's most lethal long-range weapons, at a position sparsely populated by good perimeter defenders.
The Orlando Magic would obviously love to keep Anderson as part of their plan to convince Dwight Howard to stick around, but whether they can afford to do so remains to be seen.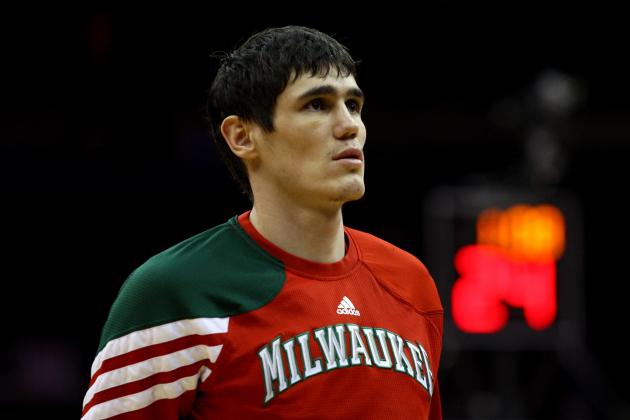 Chris Chambers/Getty Images

Ersam Ilyasova is going to be paid well this summer.
The breakthrough big man is an unrestricted free agent this offseason and one of the league's hottest young defensive talents.
That he has an offensive game of some reliability is a massive bonus and is what makes the current Milwaukee Buck a big name this summer.
With the departure of Andrew Bogut, Ilyasova assumed his mantel as lead big man on the Bucks and played excellent in his new role.
Ilysova's defense is smothering at times, something a lot of frontcourt rotations lack.
His situation as an unrestricted free agent means his whereabouts next season are impossible to guess, as the Bucks may or may not be able to afford to keep him around.