Mario Balotelli: 5 Things to Expect from the Man City Striker Against England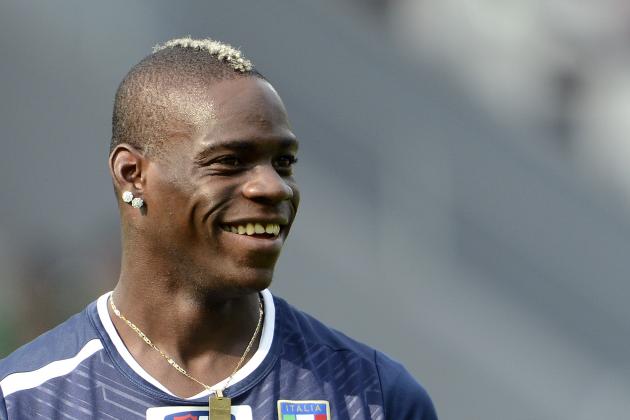 Claudio Villa/Getty Images

Mario Balotelli heads into the Euro 2012 quarterfinal clash against England with a bit of controversy. However, controversy is what Mario likes best, and well, it's fun for all of us too.
Mario will be facing many of his Manchester City teammates when Italy and England square off in this elimination matchup.
Given the importance and significance of this game, what can we expect from Mario?
Considering this player's skill, history and entertainment value, here are five possible scenarios. Some, all or a variation of a few could be seen this Sunday.
Begin Slideshow

»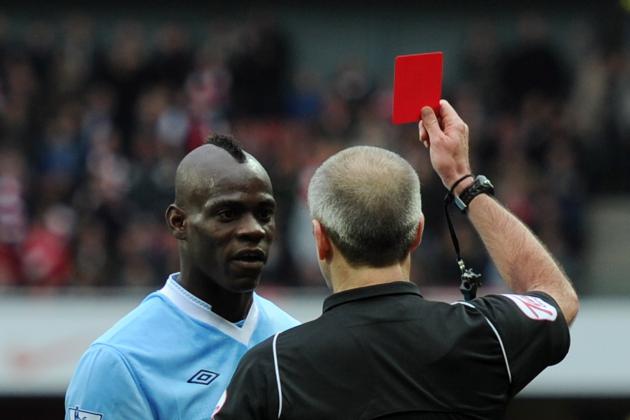 Michael Regan/Getty Images

We have seen how Mario's immaturity and hot-blooded Italian nature (joke intended) have gotten him in card trouble in the past. A combination of silly challenges, reputation and other rather ridiculous antics have shown Mario red on more than a few occasions. If things don't go exactly as planned for Balotelli, his sideshow can turn nasty.
I would not at all be surprised to see something silly out of Mario against a few of his Manchester City teammates.
Double yellow or straight red would not surprise me.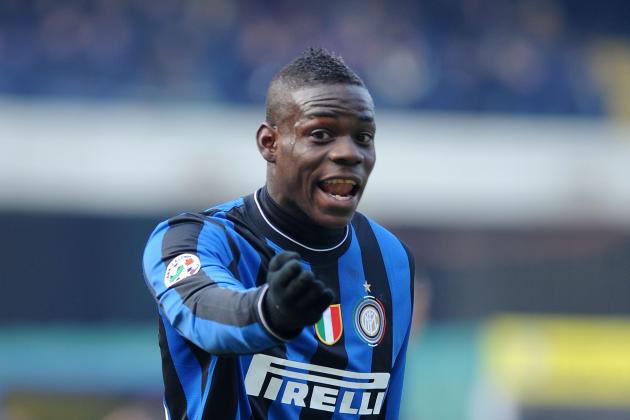 Massimo Cebrelli/Getty Images

Mario Balotelli has already proven once this Euro Cup that his opinion is what matters most. After scoring a magnificent side-volley goal against Ireland, Balotelli motioned towards the bench in a sarcastic manner indicating his displeasure on not being named in the starting XI.
Whether to teammates, coaching staff, referee or opposition, we can always expect some whining and complaining from this young superstar.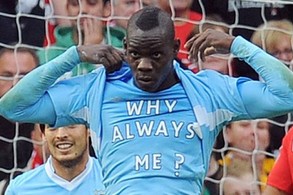 Balotelli earned a bit of fame during this past Premier League season with a goal celebration that poked fun at himself. After a goal against Manchester United, Balotelli lifted up his jersey to reveal a shirt that read, "Why Always Me?"
Can we expect any humor out of Mario on Sunday? I, for one, absolutely hope so!
Despite causing issues, Balotelli has been fun to watch. As he matures (slowly) he is gradually grasping the notion of acceptable fun. And I believe this is great for football, especially in a time where our society is overly sensitive to these millionaire superstars.
Claudio Villa/Getty Images

It's already Thursday evening and Mario hasn't thrown darts at his teammates, set his bathroom on fire or been spotted after curfew at bars of adult entertainment. That's right, Balotelli has flown relatively under the radar in Poland and Ukraine.
The good news is that there are two more nights before the fixture. Plenty of time for Mario to stir up some mischief away from home.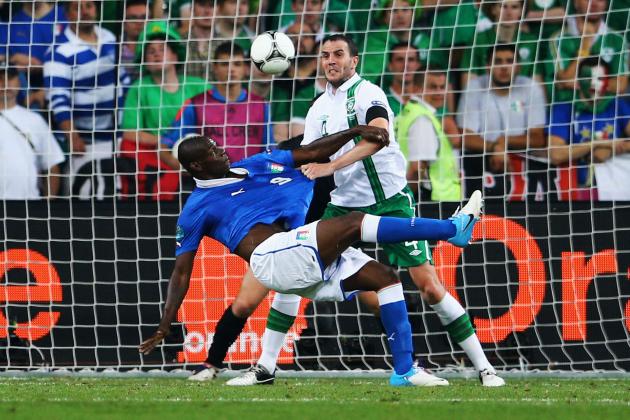 Christof Koepsel/Getty Images

Whichever side you will be supporting on Sunday, I think everyone can agree that we will be looking for something spectacular from Super Mario in front of goal. Balotelli always has the potential for the spectacular and I, for one, will be on the edge of my seat every time this Citizen goes for goal.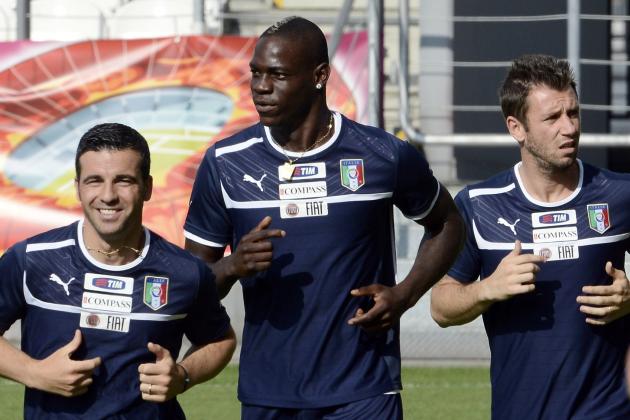 Claudio Villa/Getty Images

All fun aside, expect the very best or very worst of Mario Balotelli this Sunday when Italy takes on England. Super Mario will have something to prove against Joe Hart and an English team with which he is very familiar.
Here's hoping that he puts on a show both on and off the pitch.