NHL Draft Rumors: Teams That Should Trade on Draft Day
June 22, 2012

As the 2012 NHL draft approaches, trade talk is heating up throughout the league, whether it be teams potentially moving up in the draft or landing a veteran star.
You can bet Columbus Blue Jackets veteran Rick Nash will be dealt soon, and the Edmonton Oilers may not select consensus top prospect Nail Yakupov after all.
Here's a look at some trade rumors throughout the NHL, complete with teams that should pull the trigger on draft day.
Edmonton Oilers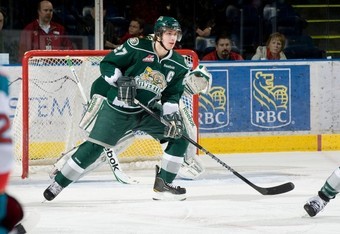 While Nail Yakupov is widely considered to be the top prospect in this year's draft, the Oilers have a more serious need on defense. Ryan Murray fits the description and is the kind of sturdy, instinctive blueliner Edmonton needs.
In that sense, there's talk that the Oilers will trade down one slot to No. 2 overall, giving the Columbus Blue Jackets the option to nab Yakupov.
This makes a lot of sense for Edmonton because they would have the potential to draft a future star and get some more value (i.e. draft picks) in the process.
Columbus Blue Jackets
Christian Petersen/Getty Images
It must be a hectic, yet exciting time within the Blue Jackets organization. They have star winger Rick Nash, who they are shopping, and they could trade up and draft the No. 1 prospect in the 2012 class on draft day.
They should do both—and get a wealth of promise in the process. The New York Rangers, the presumed front-runner to land Nash, could offer Brandon Dubinsky, Carl Hagelin, Artem Anisimov, Michael Del Zotto and/or Dylan McIlrath, according to Larry Brooks of the New York Post.
Couple that return with Yakupov, and you all of a sudden have reason to finally be hopeful if you're a Blue Jackets fan.
Anaheim Ducks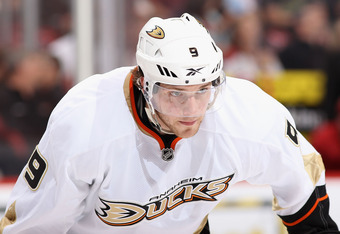 Christian Petersen/Getty Images
Those who miss out on the Nash sweepstakes are likely to turn to the Anaheim Ducks, who are reportedly dangling forward Bobby Ryan. 
The buzzworthy 25-year-old could net the Ducks "two or three building block pieces that would increase organizational depth but not payroll," according to TSN's Bob McKenzie.
TSN's Darren Dreger also reported on Thursday:
Bobby Ryan and Rick Nash linked. Same teams in on both, so, if one goes, the other may move soon after.

—Darren Dreger (@DarrenDreger) June 21, 2012
It certainly appears that the Ducks, who already hold the No. 6 overall pick in the draft, could get a lot in return for Ryan. There is obviously a wealth of interest throughout the league. They should pull the trigger and reap the rewards down the line.