NBA Free Agency 2012: Jamal Crawford and Hottest Shooting Guards on Market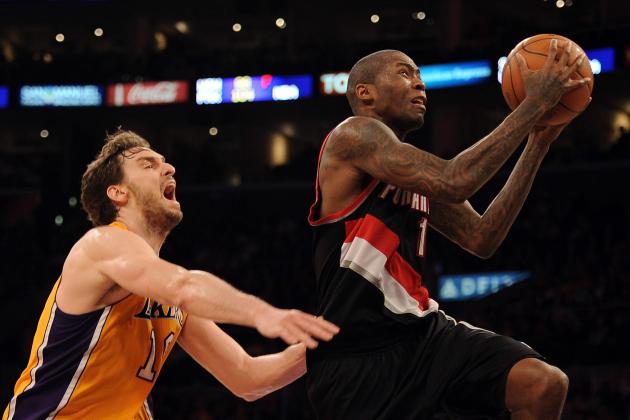 Harry How/Getty Images

Surprise, surprise, Jamal Crawford won't be a member of the Portland Trail Blazers next season.
According to Alex Kennedy of Hoopsworld, the 12-year NBA veteran will either be shipped out of PDX by June 29th or opt out of the final year of his current contract and hit the open market as an unrestricted free agent. Should Crawford ultimately decide not to pass go and leave $5 million on the table, he'd join a crop of "unemployed" shooting guards that's long on quality and sports some considerable star power.
Where does J-Crossover fit into that particular group, or at least among the top 10? Read on to find out!
Begin Slideshow

»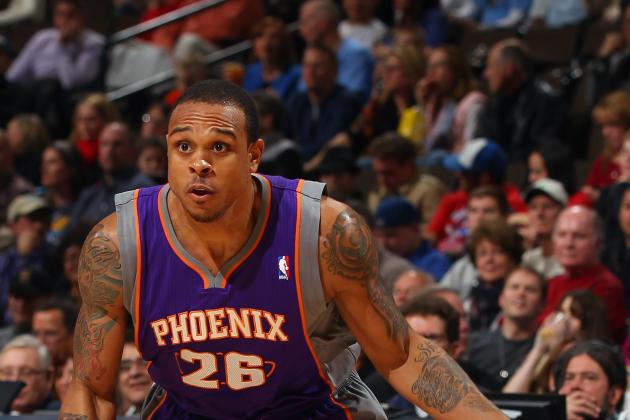 Doug Pensinger/Getty Images

2011-12 Salary: $3,500,000
Free Agent Status: Unrestricted
Shannon Brown is back on the prowl after a marginally successful rumspringa out of L.A. with the Phoenix Suns. The high-flying guard posted career highs in scoring (11.0 points per game) and rebounding (2.7 boards per game) while playing more (23.1 minutes per game) and shooting more (10.1 attempts per game) than he ever had.
Granted, Brown's overall efficiency regressed back to pre-Lakers levels, even while playing alongside Steve Nash, and with his 27th birthday coming up in November, his athleticism—the linchpin of his appeal—is likely to erode over the next few years.
That being said, any team looking to bolster its bench with a wing capable of igniting a run with one rock of the rim would do well to give Shannon Brown a gander or two come July 1st.
And, if all else fails, he's comfortable acting in music videos.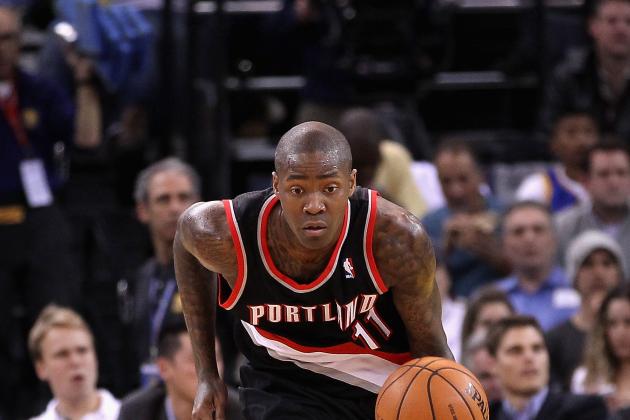 Ezra Shaw/Getty Images

2011-12 Salary: $5,000,000
Free Agent Status: Unrestricted (if he opts out)
Oh, there you are, Jamal! Never thought I'd see you...
Anyway, Crawford is a volume shooter, first and foremost. He's capable of putting up points in bunches, whether it be as a starting two-guard or a streaky scorer off the bench.
Trouble is, he's coming off a decidedly poor performance in Portland and at 32 isn't likely to make any sort of dramatic comeback next season, if he happens to make one at all. But on a one- or two-year pact, Crawford could be a valuable member of a contender in search of some added production off the pine.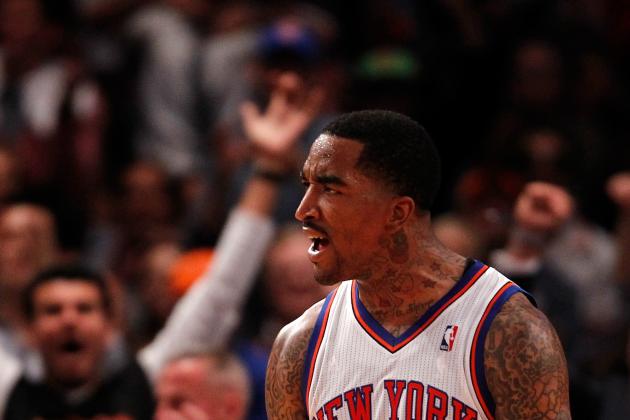 Jeff Zelevansky/Getty Images

2011-12 Salary: $2,382,353
Free Agent Status: Unrestricted
There's feast, there's famine, and then there's JR Smith.
Who, admittedly, represents a hefty helping of both. Smith has never been shy to shoot, even (and especially) as a "microwave" scorer off the bench. The New Jersey native isn't a great defender, but he's athletic and, well, he has the personality to spice up just about any squad.
Just don't put him behind the wheel of a car, or a Twitter account, for that matter.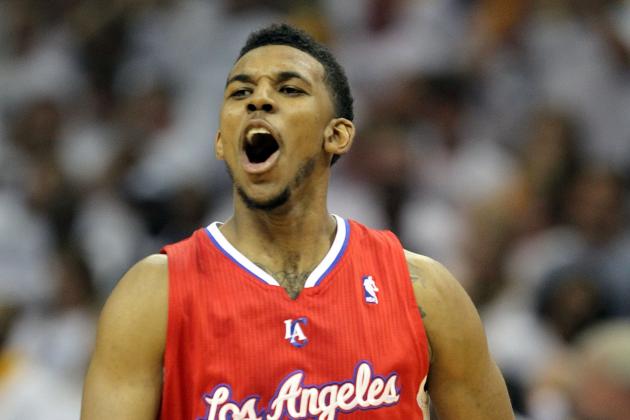 Andy Lyons/Getty Images

2011-12 Salary: $3,695,857
Free Agent Status: Unrestricted
If all you're looking for is a player who can shoot and isn't afraid to do it, Nick Young is the one for you. The former Washington Wizard-turned-Los Angeles Clipper has never met a shot he didn't like, for better or worse.
At 6'6, "Swaggy P" has excellent size for the off-guard spot and is more than capable of getting hot and going off for upwards of 20 points on any given night. Or finishing off a 27-point comeback.
Just don't expect Young to pass much, if ever. He's yet to eclipse 1.2 assists per game in five season as a pro and seems unlikely to make a habit of sharing with his teammates any time soon.
He also has something of a taste for...errm...adventure, both on and off the court...so there's that.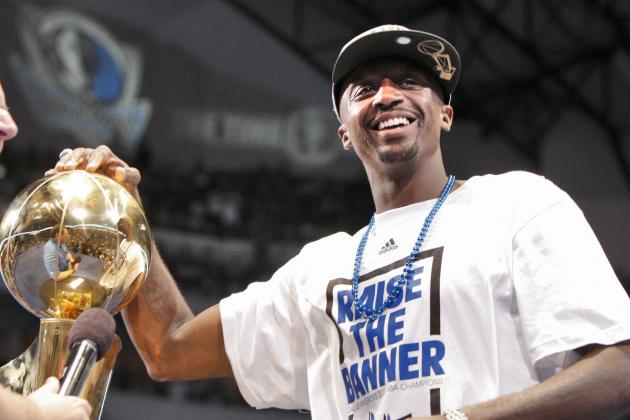 Brandon Wade/Getty Images

2011-12 Salary: $11,437,500
Free Agent Status: Unrestricted
Hmmm...another shooter with a knack for blowing up the scoreboard in short order.
Sensing a trend yet?
Granted, few on this list have filled the role of bench-bound filler-upper as well as Jason Terry, at least since the Dallas Mavericks first relegated him to a reserve role during the 2007-08 season. The move paid off handsomely for the Mavs, as Terry locked up the Sixth Man of the Year award the very next season and proved to be a crucial component of the team that won the title in 2011.
And while picking up a soon-to-be-35-year-old may not be advisable under normal circumstances, when it comes to "The Jet" age is just a number, albeit because he doesn't normally play big minutes anyway.
Don't be surprised if he winds up re-signing in Dallas at a significant discount, assuming the Mavs are comfortable keeping him for more than one year.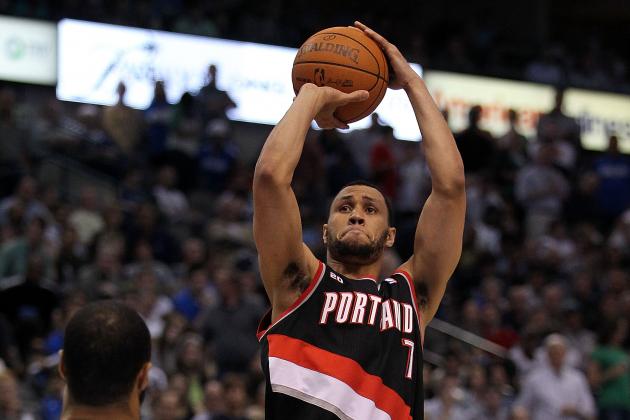 Ronald Martinez/Getty Images

2011-12 Salary: $16,032,144
Free Agent Status: Unrestricted (but can't sign with Portland)
Speaking of resurrections, Brandon Roy is on the comeback trail and could be the steal of the offseason if he's ready in time for the upcoming campaign.
Roy was practically forced to retire from the NBA back in December when it became clear that his knees, both lacking cartilage between the bones after multiple injuries, wouldn't allow him to play. The Blazers expunged Roy's contract from their cap via the one-time amnesty clause shortly thereafter.
As a result, Portland can't sign Roy until the 2014-15 season.
In the meantime, 29 other teams are free to compete for Brandon's services, and many figure to do so. After all, Roy's a former Rookie of the Year with three All-Star appearances and two All-NBA selections under his belt.
Of course, none of this matters if Roy's knees aren't up to the task, but if they are, he'll come in as a valuable double-digit scorer for a team in search of an added boost on the cheap.
And if that team has a top-notch training staff, Roy could turn out to be much, much more.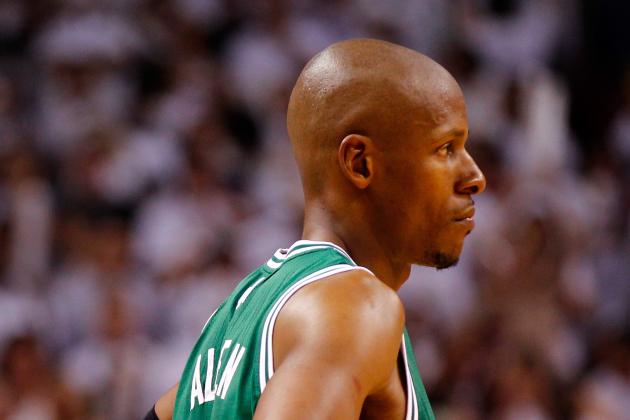 Mike Ehrmann/Getty Images

2011-12 Salary: $10,000,000
Free Agent Status: Unrestricted
I'm not sure whether it says more about Ray Allen or this year's collection of free-agent shooting guards that the future Hall of Famer is only the fourth-best option at his position on the market.
Whatever the case may be, any team that can convince itself and Allen that it's within shouting distance of a title would do well to his agent, Jim Tanner, a ring once the calendar turns to July. Even with his 37th birthday just around the corner and an ankle recovering from surgery, Allen remains an attractive option, thanks in large part to his historically sweet jump shot.
Allen may well decide to give it another go with Kevin Garnett, Paul Pierce and Rajon Rondo with the Boston Celtics, but if Jesus Shuttlesworth walks, he might easily find a spot with the Heat, the Bulls, the Knicks and the Clippers, to name a few.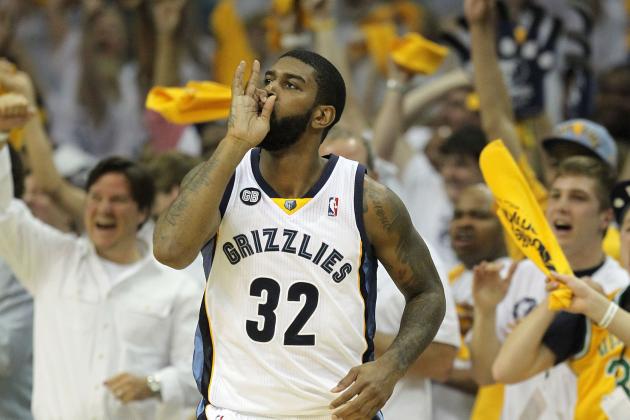 Andy Lyons/Getty Images

2011-12 Salary: $5,632,636
Free Agent Status: Restricted
Enough with the short-term shooting-guard signings. What about the young guns looking to cash in this summer?
Like, say, OJ Mayo. The one-time prep phenom hasn't exactly lived up to the hype since entering the league as the third-overall pick in the 2008 NBA draft.
That being said, Mayo's still only 24, with the talent to be a 20-point-per-game scorer if he finds himself in the right situation. The Memphis Grizzlies have the right to match any offer that comes Mayo's way, but may well opt not to, given the price he could command, the reserve role he's filled in the last two seasons and the team's own attempts to trade him in the past.
A deal with the Indiana Pacers, who nearly acquired Mayo at the 2011 trade deadline, would be both sensible and predictable for both parties.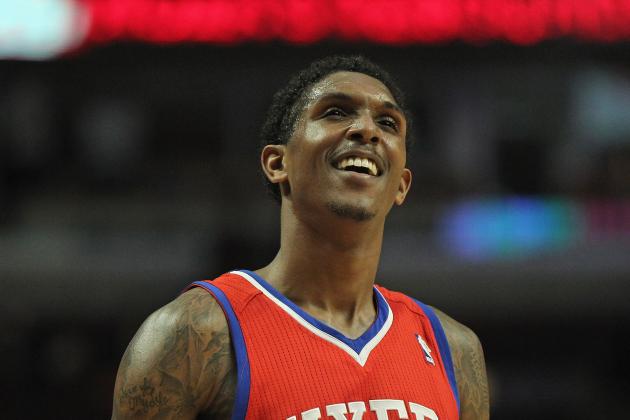 Jonathan Daniel/Getty Images

2011-12 Salary: $5,917,500
Free Agent Status: Unrestricted
The "strict constructionist" strand of basketball categorization would likely pigeonhole Lou Williams as a point guard.
But watch Williams play, and it'll become clear that he doesn't quite fit that description, though not necessarily in a bad way.
Quite the contrary, Williams is among the most prolific reserves in the NBA today. He led the Sixers in scoring this past season despite coming off the bench, which says plenty about Philly's anemic offense but even more about Lou's penchant for putting up points.
He'll earn the Sixth Man of the Year award at some point in his career, unless he leaves behind the City of Brotherly Love for a big payday elsewhere.
Which is entirely possible in light of Williams' skills as a negotiator. If he can talk down an armed robber, he can certainly convince a general manager to splash some serious cash into his bank account.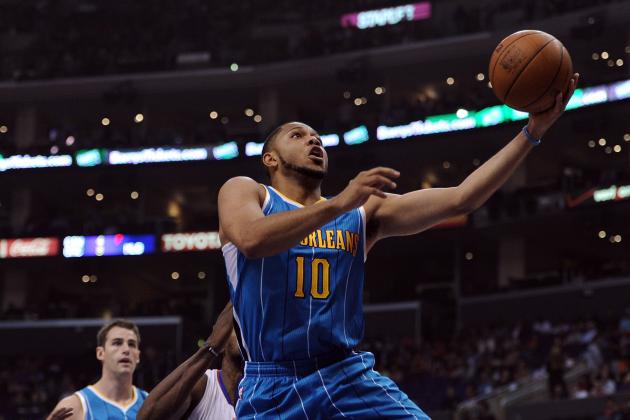 Harry How/Getty Images

2011-12 Salary: $3,831,590
Free Agent Status: Restricted
If not for Deron Williams (and, perhaps, Roy Hibbert), Eric Gordon would be the crown jewel of this free-agent class.
Which may seem peculiar, since EJ's missed no fewer than 20 games per season over his last three, though the fact that he's still so highly regarded, even in light of his injury history and his less-than-ideal size for a shooting guard (6'3), should tell you something about just how gifted this kid really is.
As far as skills are concerned, Gordon's athleticism and ability to attack the basket are matched only by his smooth shooting stroke and Buzz Lightyear-type range.
The New Orleans Hornets wouldn't seem to keen to let Gordon go, not after bringing him to the Bayou as the centerpiece of the Chris Paul trade. And with all the cap space they have at their disposal, the Hornets should be able to match any offer that comes EJ's way, including a potential payday from his hometown Indiana Pacers.
Because whether or not money actually grows on trees, the Hornets can be certain that 23-year-olds with perennial-All-Star potential don't.