NHL Draft Order 2012: Teams in Top 10 with Tough Choices
June 21, 2012

Richard Wolowicz/Getty Images
It's never easy being a general manager headed into the NHL draft, where in one day you could catapult your franchise up or sink it.
If you are a team selecting in the top 10 of the 2012 NHL draft, you are obviously happy. But that joy can turn into frustration and borderline depression if your pick doesn't live up to his potential.
Some teams in the top 10 have a more difficult decision to make come draft time than others. Here's a look at some teams who will be biting their nails on Friday.
Edmonton Oilers, No. 1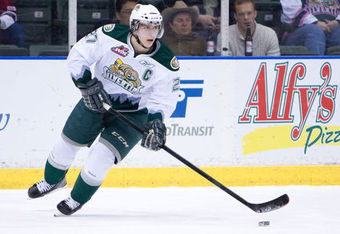 Believe it or not, the Edmonton Oilers are actually in a tough spot at No. 1 overall. Sarnia right wing Nail Yakupov is the unquestioned top talent in a draft class without many stars, but the Oilers also like Everett defenseman Ryan Murray. 
Murray fills a need for the Oilers on the blue line. He has the potential to become a star, but it's also generally risky to draft a defender at No. 1 overall. Also, if Yakupov turns out to be a superstar, fans won't let the Oilers hear the end of it. 
Columbus Blue Jackets, No. 2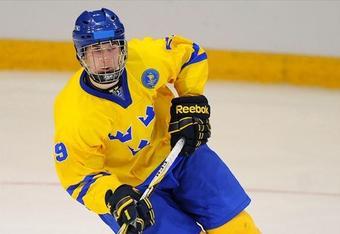 The Blue Jackets may be in the running for Yakupov if the Oilers select Murray, but they've also had bad experiences with Russian prospects before. Yakupov would obviously be the more popular pick here, but Leksand center Filip Forsberg isn't too shabby himself. Some actually consider him to be the top player in the draft.
Toronto Maple Leafs, No. 5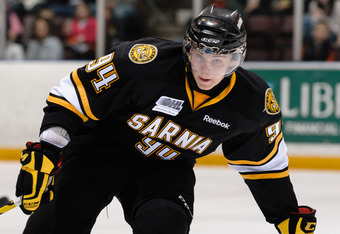 The Maple Leafs need help on defense, so the pick here could be someone like Griffin Reinhart out of Edmonton or American Jacob Trouba. 
On the other hand, there is also promising-yet-risky Sarnia center Alex Galchenyuk, who has the potential to be a star in the NHL, but is coming off a torn ACL. Galchenyuk has enough tempting talent in a ho-hum draft class that he may force the Maple Leafs' hand.