Come out Fighting: The Most Impressive Debuts in the UFC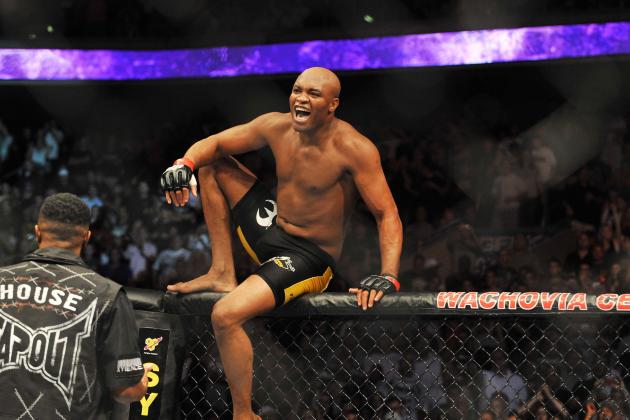 Jon Kopaloff/Getty Images

When it comes to fighting in the UFC, the consensus is to have a great debut in order to ensure that you continue to fight in the promotion. Now, while a win will almost definitely ensure a future with the UFC, a great debut will push you further up the ranks and into the minds of fans. Whether it's a great knockout, snappy submission or dominating decision, fans like seeing a new fighter make a splashy entrance into the octagon.
This list is a tribute to some of those impressive debuts.
How I came to the entries on the list including the following guidelines:
The fighter had to have won their debut.

The win had to be impressive.

The quality of the opponent
Begin Slideshow

»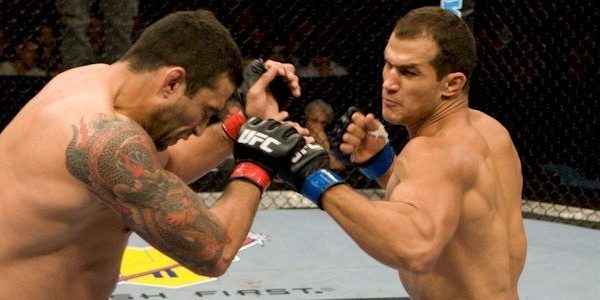 courtesy of fighters.com
Who he beat in debut: Fabricio Werdum @ UFC 90
Result: Won via Knockout (punches) 1:21 R1
In his debut against top Heavyweight contender Fabricio Werdum, many thought that Junior dos Santos would be a warm up for Werdum who was thought to be close to getting a title shot. Yet dos Santos stunned everyone when he knocked out Werdum with an uppercut less than a minute and a half into the first round.
The fight would lead dos Santos up the rankings towards a title shot while Werdum was surprisingly released by the UFC, despite having a 2-2 record with both wins being finishes.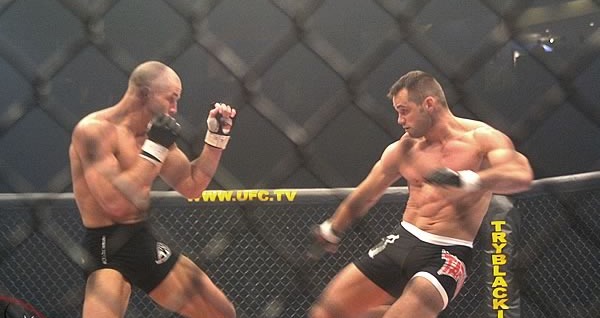 courtesy of sherdog.com
Who he beat in debut: Evan Tanner @ UFC 42
Result: Won via TKO (punches) 2:40 R1
Coming into UFC 42, Evan Tanner had only one loss in his UFC career when he lost via knockout to Tito Ortiz.. After winning a couple fights, Tanner was set to face off against UFC newcomer Rich Franklin. Even though Franklin was coming into the fight with an undefeated record, the more established Tanner was the favorite.
Franklin would stun the UFC by beating the former number one contender in the first round by TKO. The loss would ultimately cause Tanner to drop down to Middleweight and earn a title shot after winning three straight fights. He eventually won the title. Yet his reign was short lived as he would lose in his first defense against Rich Franklin again.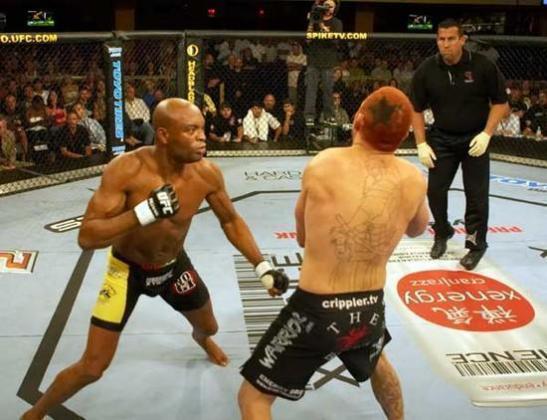 courtesy of zimbio.com
Who he beat in debut: Chris Leben @ UFN 5
Result: Won via KO (knee) :49 R1
Coming into the UFC, Anderson Silva was already receiving a fair amount of hype, including an interview segment immediately after it was announced that he signed with the UFC. Then fans were even more excited when they found out that Silva's first opponent in the octagon would be against Ultimate Fighter contestant Chris Leben, who at the time was undefeated in the UFC.
Prior to the fight, Leben talked himself up a lot saying that he would knockout Silva who wasn't well known within the U.S. Yet Silva proved that he belonged in the UFC with an incredible display of striking as he landed every shot and knocked out Leben in 49 seconds. The win would get Silva a Middleweight Title shot against Rich Franklin after a fan poll was done to decide his next opponent.
He would win the title and he hasn't lost a fight since coming to the UFC , but he has broken numerous UFC records.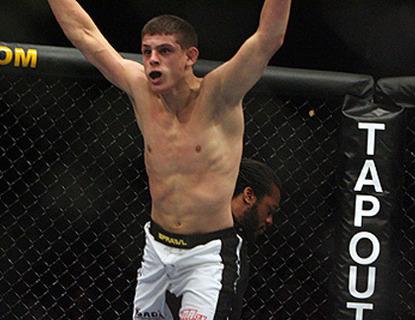 courtesy of ugo.com
Who he beat in debut: Jens Pulver @ UFC 63
Result: Won via KO (punch) :48 R1
At UFC 63, former Lightweight Champion Jens Pulver was making his return to the promotion after a stint in Pride. The UFC had just reinstated the Lightweight division. He was scheduled to face off against debuting fight Joe Lauzon with 7:1 odds favorite. The odds would not be in his favor come fight night though, as Lauzon shocked the crowd and viewing audience at home when he knocked out the former champion in just 48 seconds.
The win was a huge boost to Lauzon ranking-wise, but he decided to join the cast of the next season of The Ultimate Fighter which was coached by BJ Penn and in what had to have been a very awkward moment, Jens Pulver.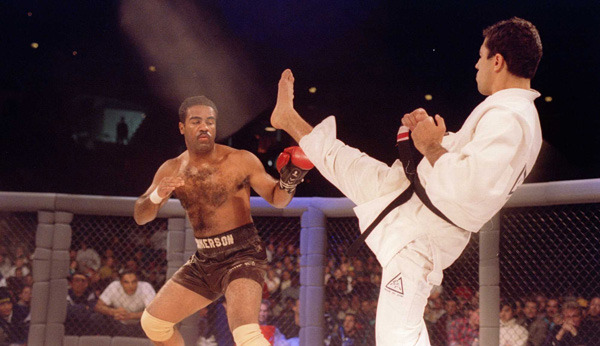 courtesy of theventureonline.com
Who he beat in debut: Art Jimmerson, Ken Shamrock, and Gerard Gordeau @ UFC 1
Result: Won via Submission (smother and rear naked choke twice)
While I am fudging the definition of what a debut is, it's hard to deny that the entire tournament at UFC 1 could be considered the debut for Royce Gracie. In what could also be considered the debut of Brazilian Jiu Jitsu, Royce would use his skills to run through boxer Art Jimmerson, shootfighter Ken Shamrock, and savateur Gerard Gordeau, winning all of his matches by submission.
Even more impressive was that the total combined time for all of Royce's fights that night were 4 minutes and 59 seconds, three fights in less than the time of one round today. Royce's fighting style would allow him to win the second and fourth UFC tournaments, and he stood a good chance of winning the third tournament if he hadn't pulled out due to exhaustion.
With his debut, Royce and his fighting style would revolutionize the UFC and MMA, quite an accomplishment to say the least.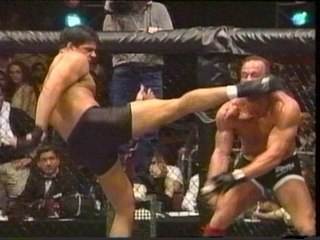 courtesy of fightapp.com
Who he beat in debut: Mark Coleman @ UFC 17
Result: Won via Knockout (headkick) 12:38 R1
Coming into the UFC, many wondered how he would fare against his first opponent, former Heavyweight Champion Mark Coleman, especially since Williams was a last minute replacement for Randy Couture. The fight was similar to other early Coleman fights where he would be holding his own early in the fight, but when it got further in, he would appear gassed. Williams would eventually stun the MMA world when he knocked Coleman out with a vicious head kick.
Williams would eventually earn a title shot for the vacant Heavyweight Title, but he would lose by unanimous decision to Kevin Randleman. Williams would have a handful of fights afterwards until he retired after a quick submission loss to Frank Mir.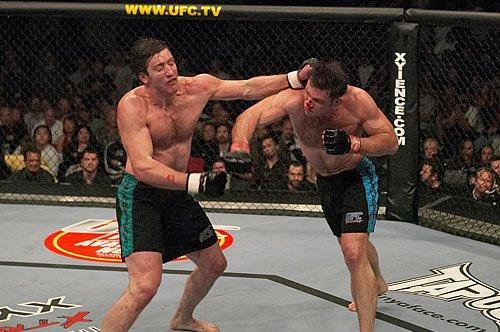 courtesy of filesnews.com
Who he beat in debut: Stephan Bonnar @ TUF 1 Finale
Result: Griffin won via unanimous decision
I may just end up counting this as a great debut for both participants since the first fight between Forrest Griffin and Stephan Bonnar took the UFC to all new heights and brought in a completely new fanbase for the promotion. While Griffin won the fight, both men won UFC contracts after their battle.
The fight was an all out slugfest that made people turn and take notice to the UFC and MMA, and it made a star out of Forrest Griffin, and to a lesser extent, Stephan Bonnar.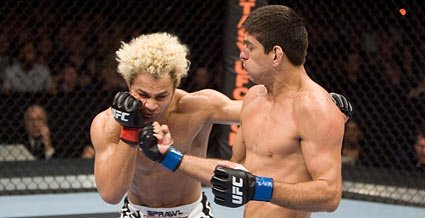 courtesy of mmafighting.com
Who he beat in debut: Josh Koscheck @ UFC 95
Result: Won via Knockout (uppercut) 3:29 R1
Coming into UFC 95, Paulo Thiago was a heavy underdog going up against top Welterweight Josh Koscheck. During the fight, commentators would go on to remark that Thiago's striking looked inferior to Koscheck's, and it seemed that everything was going against Paulo.
Yet fans were shocked when Paulo landed a right uppercut and followed it with a left hook which sent Koscheck to the ground, causing the referee to stop the fight. Koscheck would argue that he was still able to defend himself, but upon viewing the replay, fans could see Koscheck's eyes roll back as he got hit, justifying the stoppage.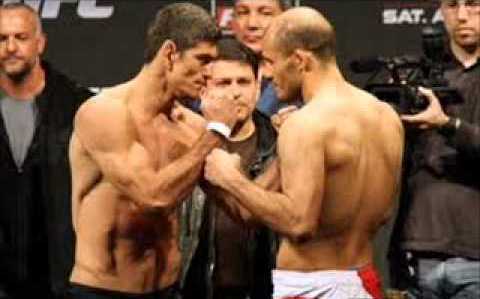 courtesy of mmastreamed.com
Who he beat in debut: Paulo Thiago @ UFC: Sweden
Result: Won via Knockout (punch) :42 R1
Speaking of Paulo Thiago, he was involved in a recent match with a debuting fighter, Afghan Welterweight Siyar Bahadurzada. The hype for Siyar coming into the fight was high; he was a very talented striker, winning 11 of his fights by knockout. Yet people thought that Paulo would have been a strong test to see how the new fighter would handle being in the UFC.
The match ended up surprising most, though as Paulo was moving in towards Siyar, he was hit by a right hook to the jaw and then a left jab, getting knocked out in 42 seconds. The win brought a lot more attention to Siyar as fans want to see what else he can offer in his next match against Chris Clements.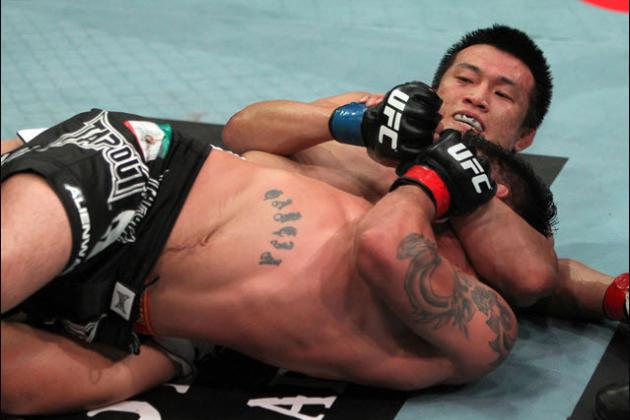 courtesy of iamkoream.com
Who he beat in debut: Leonard Garcia @ UFN 24
Result: Won via Submission (Twister) 4:59 R2
Fans were already excited to hear that "The Korean Zombie" Chan-Sung Jung was making is long awaited debut in the UFC, but when they heard that he would be replacing Nam Phan to have a rematch against Leonard Garcia, they were overjoyed. The first match between the two had won Fight of the Year in 2010, and some were even calling it the fight of the decade. A rematch was thought to have a similar result.
The rematch was again a high octane affair which saw Jung getting the better of Garcia. Yet the cherry moment came right before the end of the second round when Jung locked Garcia in a Twister spinal lock, the first in UFC history. The win would get Jung the Submission of the Night award and eventually the Submission of the Year by the World MMA Awards.