Euro 2012: Ranking the Best International Competitions in World Football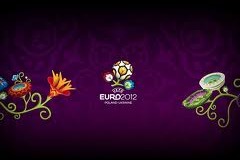 With Euro 2012 heading into its final stages, Bleacher Report is taking a look at the best international tournaments World Football has to offer.
Of the 16 teams participating in this edition of Euro 2012, seven of them were ranked in the top 10 teams in the world.
We're looking at these competitions based on their importance in the world game and the quality of competition involved.
Here are the best international competitions in World Football.
Begin Slideshow

»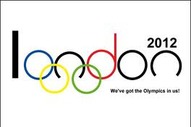 Governing Body: FIFA
Importance: 5 out of 10

Quality: 6 out of 10

Football has been part of the Olympics from the very beginning and has seen great talents like Carlos Tevez, Ivan Zamarano and Bebeto participate in the tournament.
This year's edition could see players like Neymar, Giovani Dos Santos and maybe Jack Wilshere take part.
The reason all these younger players will be the main attraction is because this tournament is for players under the age of 23.
Participating teams can have three players over that age, but that is it.
While a Gold medal is nothing to shy away from, the fact that most of the major footballing nations don't do well in this competition shows the lack of interest. Take a look at this tournament's history again to see how teams have fared.
If people want to take a break from watching athletics during the Olympics, then football is an alternative, but certainly not the main course.

Governing Body: FIFA
Importance: 5 out of 10

Quality: 7 out of 10
The FIFA Confederations Cup has gone through different stages of development and is now considered a dress rehearsal for the host nation of the upcoming World Cup.
It usually consists of the host nation, the continental champions (of which there are six) and one other nation.
Participating teams certainly bring their strongest and do not take it lightly, but the prize at the end is not the most important within the game.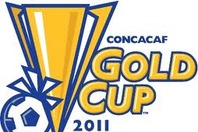 Governing Body: CONCACAF
Importance: 6 out of 10

Quality: 7 out of 10
Being a continental champion is a big deal. The Gold Cup is CONCACAF's continental championship, just as Euro 2012 is UEFA's. It is held every two years.
The knock against the representatives from CONCACAF, usually Mexico or the USA, is that they have little competition.
In the past, teams from Brazil, South Korea, Colombia and other countries have been invited and participated in the competition. None of these teams have won.
Governing Body: AFC
Importance: 6 out of 10
Quality: 7.5 out of 10
The Asian Cup, and Asian football in general, got a boost with the inclusion of Australia back in 2006, which gives the federation three strong teams in Japan, South Korea and the aforementioned Australia.
The fact that these three teams made it to the 2010 World Cup, and were joined by a fourth in North Korea, shows that the move worked out okay for all.
As with CONCACAF's Gold Cup however, the primary importance of the Asian Cup is to find a continental champion. The improvement in competition, with those big three teams above having to fight it out with teams like Iran and Saudi Arabia, gives it the edge.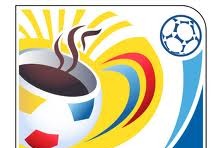 Governing Body: FIFA
Importance: 7 out of 10
Quality: 7 out of 10
The FIFA U-20 World Cup has been graced by many great youngsters who have gone on to become superstars in the world game.
Just a few other international tournaments can say they produce world champions, but only two have more quality than this U-20 competition.
It's a great platform for some of the game's brightest young talent and is usually pretty competitive.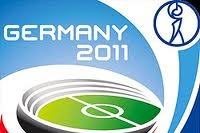 Governing Body: FIFA
Importance: 8 out of 10
Quality: 8 out of 10
There really is no reason to consider either rating of importance or quality too high, especially after what fans were treated to throughout the 2011 Women's World Cup.
It is unfortunate that the women's game continues to falter in a country like the US, seeing as their national team is generally so good.
The Women's World Cup has increased in stature as the years have gone on and is certainly one of the most important competitions in World Football.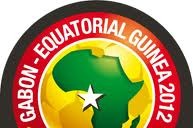 Governing Body: CAF
Importance: 9 out of 10

Quality: 8.5 out of 10
When a well-respected Ivory Coast team cannot win its continental competition despite having possibly its greatest crop of talent ever, it must be said that there is a good bit of talent on the continent of Africa.
The continent currently has two teams in the top 25 of FIFA's World Rankings, but that alone doesn't account for the quality on display during the competition that is held every two years.
It is a bit annoying that it is held during the middle of the European leagues, but this competition is always highly anticipated.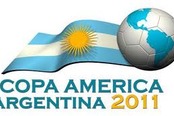 Governing Body: CONMEBOL
Importance: 9 out of 10

Quality: 9 out of 10
Uruguay's recent win over the 2011 Copa America was the final announcement of their return to the top of the South American game and relevance in the world game.
This continental competition is generally highlighted by Brazil and Argentina, but the resurgence of Uruguay, along with that of Chile and Colombia, gives this competition a lot of importance and quality.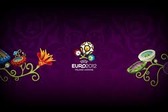 Governing Body: UEFA
Importance: 9.5 out of 10
Quality: 9.5 out of 10
World Football fans' current obsession with this ongoing competition shows just how important it is in the world game.
The quality is there for all to see and, as mentioned before, seven of the 16 competitors were ranked in the top 10 teams in the world.
Some could consider this tournament more important or better than the World Cup or at the very least on par with it but, again, it is only continental. The added fact that EURO 2016 will see an increase in competitors may mean a small decrease in overall quality.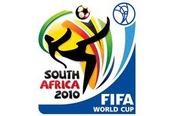 Governing Body: FIFA
Importance: 10 out of 10
Quality: 10 out of 10
Every player who plays the game and gets a chance to play for his national team wants to appear in the World Cup before his career ends. Winning the World Cup sets one team and certain individuals at the top of the game
Unfortunately, a lot of great players have not been able to make it to the tournament for various reasons, but a great many more have.
There is no competition more anticipated or with more quality than this one.