History to Be Kinder to LeBron James' Legacy After 2012 NBA Finals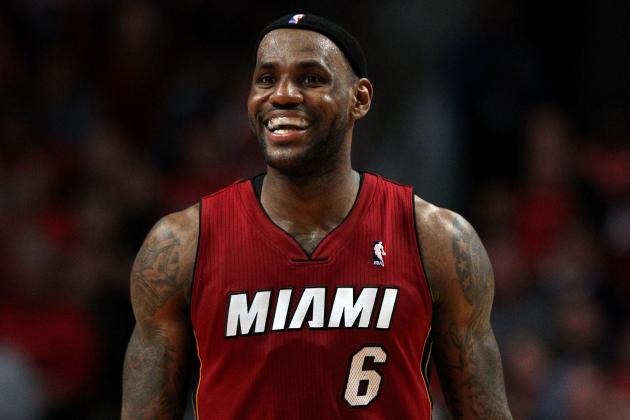 Jonathan Daniel/Getty Images

Yesterday, LeBron James was one of the most hated athletes in the world. However, the statement that "Winning cures all" has been shown to be accurate in the world of sports.
LeBron James' career is on the upward swing after his winning his first NBA championship, and ultimately history will look favorably on his legacy. People will soon began to realize that the reasons they have for hammering LeBron simply aren't that good.
Begin Slideshow

»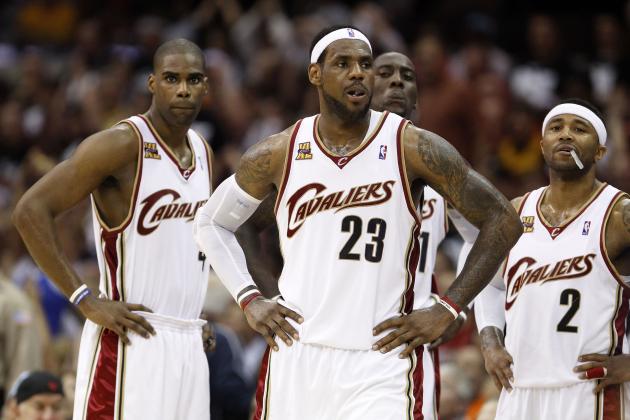 Gregory Shamus/Getty Images

LeBron often takes a beating for not winning a championship with the team that drafted him. However, 10 years down the line, people will realize that not only did LeBron not have enough talent around him to win, but he did a lot with what he had.
Here are the list of sidekicks LeBron had while he was at Cleveland…
Žydrūnas Ilgauskas (2003-2010)
Larry Hughes (2005-2008)
Mo Williams (2008-2010)
Antawn Jamison (2009-2010 Midseason)
Shaquille O'Neal (2009-2010)
Only Ilgauskas and Williams made the All-Star team while they were playing with LeBron. Ilgauskas made it very early on in LeBron's career, and Williams was a replacement for an injured player.
In an age where teams with three and four all-stars have failed to even make it to the finals, Cleveland somehow was expected to win it all with only two.
Additionally, I think most people would agree that as far as NBA all-stars go, you can do much better than Mo Williams and Žydrūnas Ilgauskas.
In fact, he did manage to take Cleveland to the finals 2007. However they would eventually be swept by the Spurs.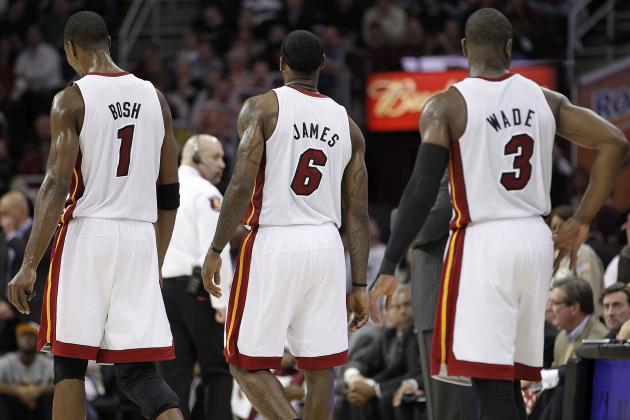 Gregory Shamus/Getty Images

In the absence of his team creating a roster talented enough to win a championship, LeBron orchestrated one himself.
Aside from the television special, the main criticism about his departure was that by playing with Wade and Bosh, LeBron was somehow conceding that he couldn't be "The Guy". After all, LeBron did say it was "Wade's team."
However, in spite of that criticism, and that statement, his Finals MVP proves he was the driving force behind the Heat.
Wade has even gone on record as saying, as hard as the adjustment was, he had to step back and let LeBron lead because, "he was the best player on the team and the best player in the world."
For all his tendencies to defer in late-game situations, he has not played second fiddle by any objective measure. LeBron has also been more clutch than people want to believe.
Additionally, as LeBron pointed out himself, most of the greats did play with other All-NBA caliber players.
Jordan had Pippen and Rodman
Magic had Abdul-Jabbar and Worthy
Bird had McHale, Parish, and Johnson
So in the grand scheme of things, the LeBron, Wade and Bosh partnership is not that unique relative to other championship teams.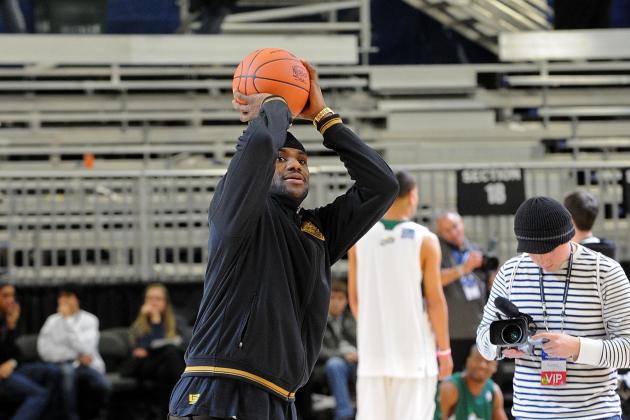 Jason Merritt/Getty Images

LeBron James has never been in major trouble with the law.
He doesn't have a history of on-the-court violence.
He has no off-the-court issues of note.
All of this sounds simple, but these are all things that many other athletes can't say. Some of our most beloved stars among them.
In spite of the overwhelming hatred towards him, LeBron has no major knocks on his character besides coming off as arrogant in interviews and games.
LeBron has admitted to being immature in regards to some of his antics. However, most good athletes are a little arrogant.
Yes, there are players like Steve Nash and Kevin Durant who are extremely humble. However, in general most NBA stars have been somewhat cocky.
The difference is that when a beloved athlete like Bird or Jordan shows arrogance, it's framed as confidence. When someone like LeBron shows arrogance, it's framed as cockiness.
To be fair, Bird and Jordan tended to deliver rings on top of their arrogance, but LeBron's career is still young and he has started to deliver on the rings he promised, too.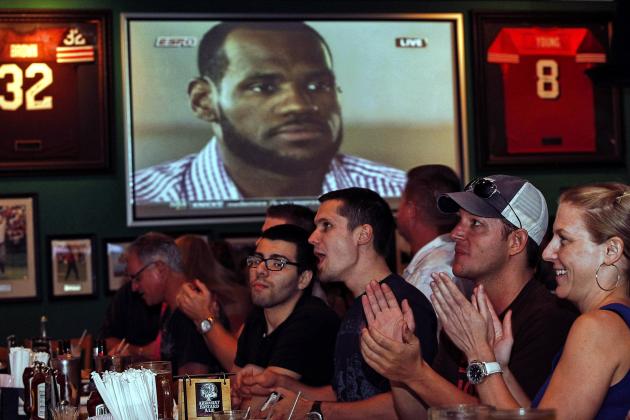 Marc Serota/Getty Images

One day, people are going to forgive him for the way he left. At least, the people outside of Cleveland will.
Yes, he left Cleveland. He did re-sign with them once before, only for them to fail at surrounding him with talent.
Besides, he could have easily stayed and demanded new coaches, and front-office firings and hurt a lot of people's careers like Dwight Howard and other superstars have done in the past. Instead, he did the easiest thing for everyone and left.
Yes he put Cleveland in limbo for a year while making his decision. Brett Favre did this for the last five years of his career.
Yes he had a TV special to announce he was leaving. He has already said that he wishes he had done it a different way. All he can do is regret it and apologize. Even if he did neither of those things, it's still time for people to move on.
Many of them already have.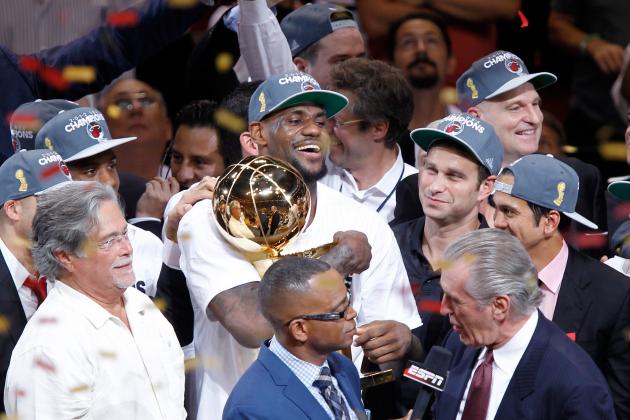 Mike Ehrmann/Getty Images

By far the biggest criticism of LeBron, was that he hadn't delivered on his promise of an NBA championship. He has answered that criticism.
The critics will point out that Jordan had six. The truth is he may never get that many. However, he still has a lot of years left in his prime, and his best years are still ahead of him.