Is Dwight Howard Too Immature to Learn from LeBron James' Image Rehabilitation?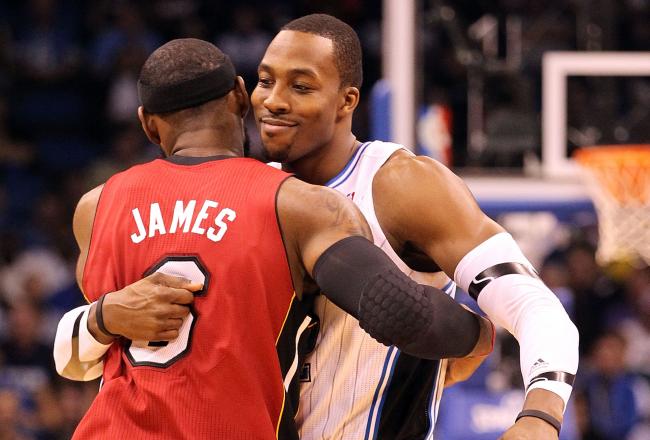 Sam Greenwood/Getty Images
Dwight Howard has been on the precipice of making his own "Decision" for some time now. In fact, he already made one decision, then wasn't so sure and finally changed his mind only to eventually find himself right back at square one.
By this point, the Orlando Magic are itching to trade Howard regardless of what he wants to do.
As they should be.
For all his size, athleticism and ability to dominate the painted area, Howard is a headache of Disney-theme park proportions. At least LeBron James had the "decency" to break Cleveland's heart in the summer rather than derailing an entire season.
And at least James was too half-witted to understand just how obnoxious that hour-long sideshow would be.
Where will Dwight take his talents? He may not get to decide.
At the end of the day, there's never been a LeBron James to hate. There's just the concentrated bi-product of handlers, corporate interests and the win-at-all-costs cult of nihilism that increasingly defines our young stars–a conglomerate of forces that began defining James in high school.
Can anyone really blame James for turning out this way?
He didn't know any better, and now the same PR wonks that ruined him have slowly made him a more innocuous celebrity, a guy you can at least respect no matter how unlikeable he remains.
What's more, the "Decision" was infinitely shameless, but it was also honest.
There was no way to white wash just how transparently heartless it was.
Howard, on the other hand, would like to have it both ways. He's done the majority of his work behind closed doors, quietly undermining his coach only to feign innocence in an entirely predictable and disingenuous attempt to salvage his nice guy image.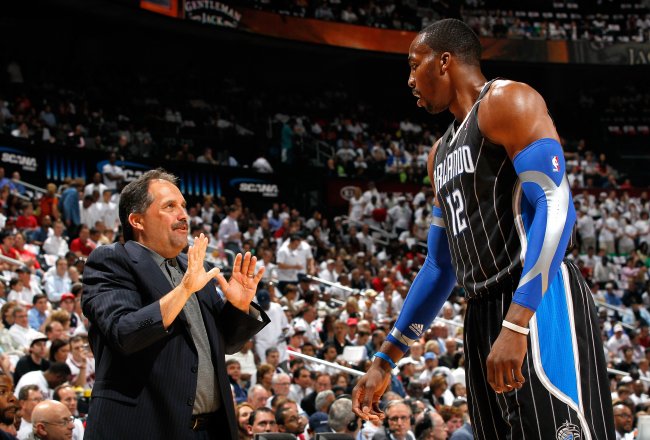 Kevin C. Cox/Getty Images
Chances are Dwight is indeed a "nice guy" to your face, and only when it doesn't require an ounce of sacrifice.
But, there's absolutely nothing nice about what he put his teammates and the city of Orlando through this season. As if the lockout weren't bad enough, Magic fans probably now wish it had never ended.
Slowly but surely, LeBron James is learning to shut up and play basketball. His detractors will detract, and his apologists will make excuses. He'll accept the consequences either way.
Dwight is on a different, more dangerous path. He thinks he can actually fool his fans into believing he's someone he's not. He's yet to grapple with the fact he's made Orlando the next Cleveland and yet to admit his interest in conspiring to form the league's next "super team."
James may one day win us back with some truth and sobered compunction. Dwight will remain nothing but a fake.
This article is
What is the duplicate article?
Why is this article offensive?
Where is this article plagiarized from?
Why is this article poorly edited?