Former MLB Star Jeff Kent Reportedly to Be Featured on "Survivor: Philippines"
June 21, 2012

Kevork Djansezian/Getty Images
If there is any justice in the world, the reports of Jeff Kent joining the 25th season of Survivor will be true. 
David Brown of Yahoo Sports reports that famed Major League Baseball retiree Jeff Kent may try his hand at surviving the land of reality television. 
The impetus behind the report is a cast list on SurvivorFever.net, a fan site for the longstanding reality show.  
At this point, we put the chances of Kent joining up with the cast of Survivor: Philippines as meandering between possible and likely. 
Unfortunately, we have no way of knowing what sources this site is utilizing, but I am sure that we are all hoping that they are reliable.
The Yahoo Sports report does well to include some hilarious instances of why Kent may be the perfect fit for a show like Survivor. Our favorite has to be: 
We know that Kent can be a conniving liar when he has to be.

In 2002, Kent reportedly broke his wrist riding his dirt bike — a manly pursuit, to be sure — when in reality he just fell off his pickup truck while he was washing it.
Update: Thursday June 21st, 7:00 p.m. 
As was pointed out, Jeff Kent initially stated he hurt his wrist while washing his car when reports surfaced that he had been pulling wheelies on his motorcycle, via SF Gate.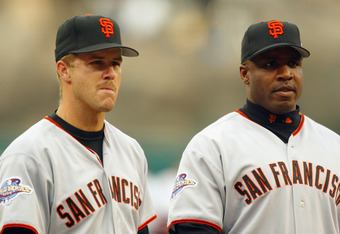 Donald Miralle/Getty Images
The presumed future Hall of Fame second baseman had himself quite a career, culminating in an MVP award in 2000 with the San Francisco Giants. 
When he switched allegiances to my hometown Los Angeles Dodgers, I thought it would be easy to like him, but I quickly learned that it's hard to root for a surly figure who appears to take little pleasure in his job. 
If Kent can muster twice the zeal he played baseball with, perhaps we will see half a smile grace the television screen.
If the producers really want some ratings, they should fly Barry Bonds and his abnormally huge head to the Philippines. A second round of Kent versus Bonds following the "Slugout in the Dugout" would be better than Celebrity Boxing.