Landry Fields Girlfriend: Top Pics of Model Elaine Alden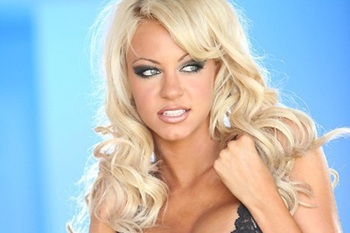 image from desktop nexus.com
There are times when I don't see what everyone else sees in star athletes' wives or girlfriends. But that isn't the case with Landry Fields' boo Elaine Alden. News of their romantic allegiance comes via NESN.com.
Alden should be ashamed of herself. Why?
Because she's hoarding all the fine, keeping it for herself. There are other folks in the world lacking fine, and it's because Elaine Alden has it all.
I'm kidding, but seriously, she's a sexy beast.
She belongs in the same category with the baddest (meaning really hot) WAG on the scene, Floyd Mayweather, Jr.'s fiancee, Shantel Jackson. This is Elaine's time, so let's give her, her due.
Landry's Proof of Association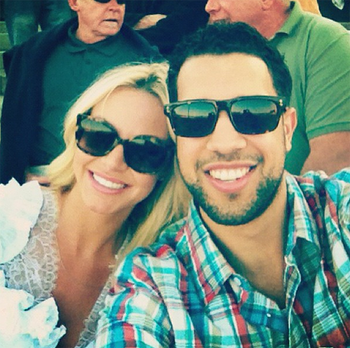 image from thewindyapple.com
In case you need visual proof that Fields is indeed tied to Alden, here's a picture of them together.
OK, enough of Landry, we see enough of him through the season. Let's move on to Elaine.
Decisions, Decisions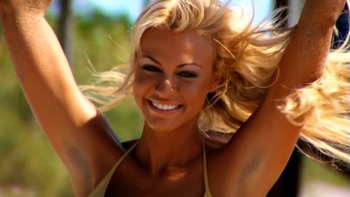 image from photo bucket.com
I was asked to pick the top pics available of her, and it was like choosing dinner from a menu of my favorite dishes.
Hell, I like them all. For the sake of time I forced myself to choose five, seven if you count this one, and the feature pic.
Feast your eyes on this beautiful young lady.
Black and White, Water and Oil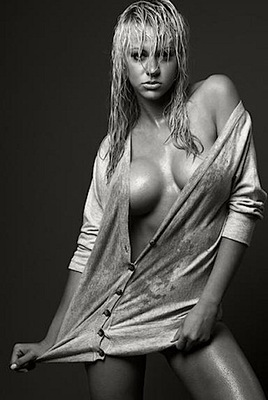 image from yasamoyunu.net
She looks like she had a fight with a shower head and some baby oil, and we all won.
The bad girl look is so appealing on a young lady that appears to be such a sweetheart.
How Will I Ever Get Home?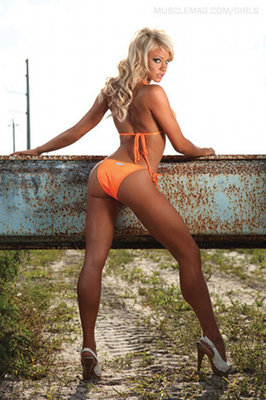 image from explow.com
Now, I'm not sure who left you out there in the middle of nowhere, but I'll be right there.
There isn't a street in the world that this sight wouldn't stop traffic on.
That simply isn't fair.
Is Landry Fields a Good Friend?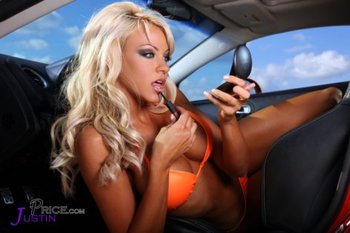 image from justinprice.com
Someone needs to talk to Landry about how he treats his friends.
First he had Jeremy Lin sleeping on his couch, now he's got this lovely lady lying down in the car.
Landry, what's wrong with you?
Strong Woman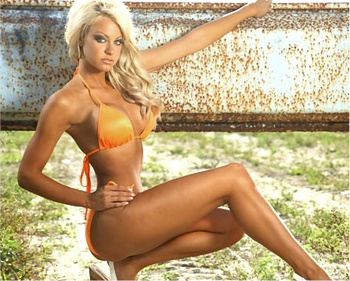 image from worldclassbodybuilding.com
I love a strong woman, but apparently nobody else does. Poor Elaine is still stranded in this vacant lot.
Where are my keys?
OK, You've Gone Too Far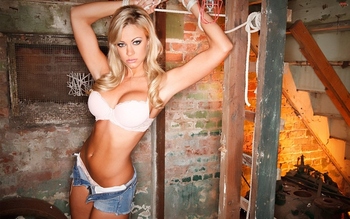 image from tapety.ja
OK, that's the last straw, Landry. First Linsanity is on the couch, then Elaine's getting dressed in the car, and now she's tied up in the basement?
We're learning a lot about Mr. Fields through these pictures.
He doesn't deserve you, Elaine.
Seriously, Landry didn't actually have Elaine tied up, at least not that we know of.
This ends my disclaimer for the overly literal and this slideshow.
Follow Brian Mazique and Franchiseplay.net for reactions, analysis and news from the world of sports and sports video games
Keep Reading