Marcus Lattimore: What Is 2013 NFL Draft Top Prospect's Most Underrated Skill?
June 21, 2012

Streeter Lecka/Getty Images
Between now and the 2013 NFL Draft, when South Carolina running back Marcus Lattimore will be the top running-back prospect (assuming he declares for the draft and gets back to 100 percent from his knee injury), you will hear many paeans sung about him.
They'll sing about Lattimore's complete game. About his good hands out of the backfield. About how he can pick up the blitz with the best of them. About his efficient running style, punctuated by good leg drive and pad level between the tackles. About his vision to break a run outside or cut it back through the hole with a good burst.
They'll sing about Lattimore's size (at least 5'11", 215 pounds, but likely bigger), his overwhelming leg drive. About his willingness to be a true workhorse and how his stamina grows stronger as the game goes on. About the way he always seems to fall forward, especially around the goal line. About how he always seems to break tackles, especially when defenders go low to bring him down.
These qualities alone would make him an easy call as the top running back off of the board, and possibly even a top-10 pick, which is rarefied air for a running back. They would also leave out something astounding to see in a running back with Lattimore's size and strength—he's elusive.
Lorenzo Booker once told me that once you figure out a defender's angle, you want to make him believe he's right. Lattimore makes at least three East Carolina would-be tacklers believe they are right when they are actually very wrong. 
Defender has Lattimore lined up for the tackle: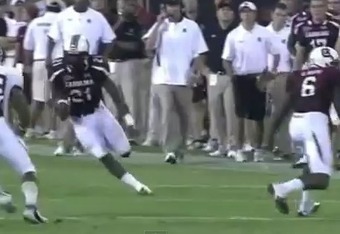 Lattimore sticks his foot in the ground with a head fake for good measure to elude the Pirate: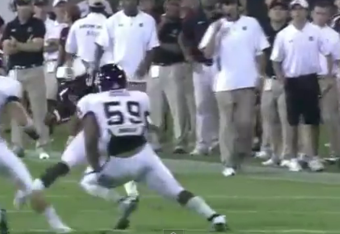 He gained at least 10 more yards after that move. Again defender has Lattimore lined up, this time at goal line: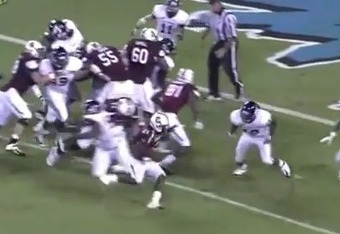 Lattimore eludes the defender with a cut back inside: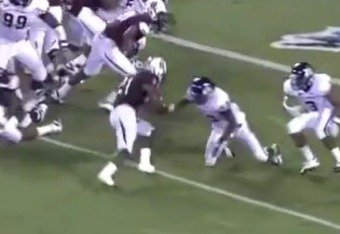 He was stopped just short of the goal line, but later scored. One more—this time, the defender is ready to deliver a blow: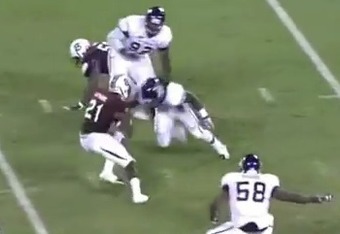 Lattimore cuts back and swats the defender aside like a gnat: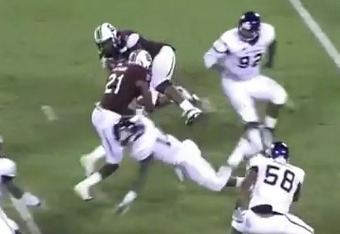 Why is this so important? More than any other quality to Lattimore's game, his ability to make defenders miss will be the clearest evidence that he is 100 percent after he suffered an ACL tear and cartilage damage to his knee last October. Here is Lattimore's complete performance vs. East Carolina: