Chicago White Sox: Dissecting Excuses for Poor Attendance at Crosstown Classic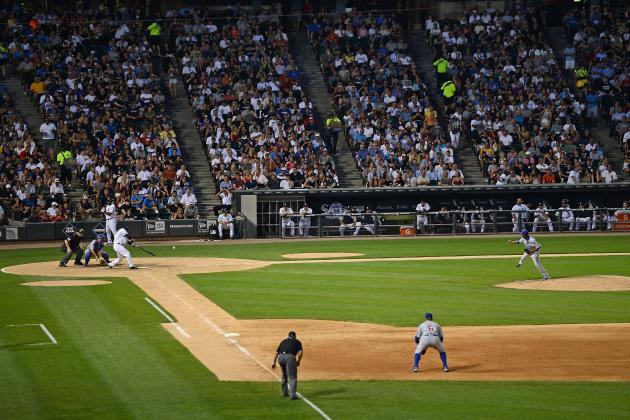 Jonathan Daniel/Getty Images

Going into this year's battle for supremacy of the Windy City, there lacked a certain electricity in the air. The games didn't seem as vital to fans of either the Chicago White Sox or Cubs this season.
Attendance figures bore that out in a big way. Chicago fans filled 95,808 seats at U.S. Cellular Field for the three Crosstown Classic games held Monday, Tuesday and Wednesday.
That's well above average on the South Side, where the White Sox are near the bottom of the major leagues. However, for the supposed rivalry between the two teams, those numbers are terrible.
Worst. Attendance. Ever.
Since the White Sox and Cubs began playing for real in 1997, they've never failed to send fewer than 106,563 through turnstiles on either side of town. That low-water mark was set last season at U.S. Cellular, when the White Sox were under-performing and the Cubs were 10 games out.
Is it as simple as the fact that fans don't care anymore? Maybe.
Just to throw some factors at the wall, let's discuss some possible causes for the big drop in interest.
Begin Slideshow

»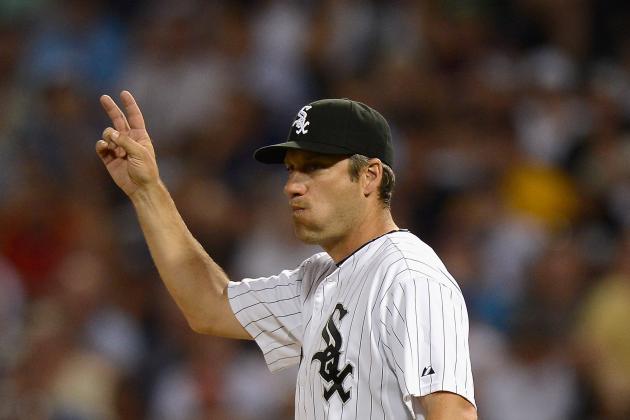 Jonathan Daniel/Getty Images

With Robin Ventura and Dale Sveum in the two dugouts, things are on a pretty even keel. It's hard to work up blind hatred without a little irrational chatter.
This is where Guillen is most missed.
Admit it. Last season, it would have been shocking and an outrage to see Guillen wrestling Mike Quade behind home plate in the middle of a bench-clearing altercation. It also would not have been a total surprise.
Like it or not, Guillen had a knack for throwing flames on the rivalry. There is little chance of a war of words between the current skippers.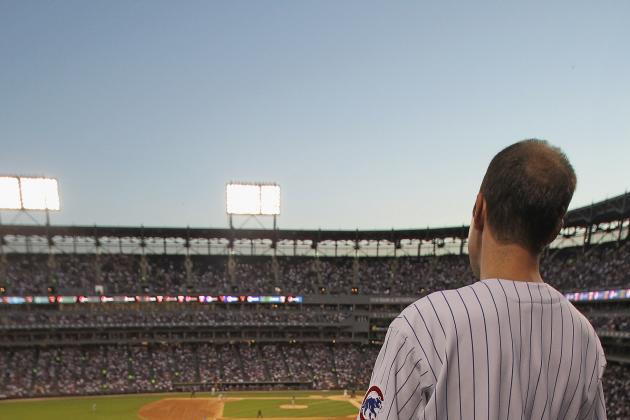 Jonathan Daniel/Getty Images

The fact that the three games all were of the weeknight variety with 7:10 starts didn't help.
In fact, the last three seasons, the Cubs have hosted a weekend series, and the White Sox have hosted on weeknights. How about a South Side Weekend in 2013? Come on, it's hard enough to fill the Cell as it is.
Truth be told, the Cubs drew an all-time low at Wrigley for this series a few weeks ago, with 113,539 taking in a White Sox sweep.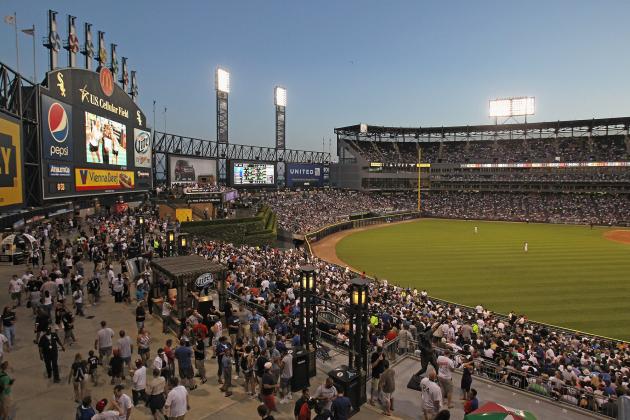 Jonathan Daniel/Getty Images

After being scorched by 90-degree temperatures, fans may have chosen to take in one of the two hometown broadcasts in the comfort of their own homes.
Even with the night starts, the game temperatures were from 86 to 88 degrees. On the other hand, windy conditions may have provided a respite.
The heat kept things moving, though. All three games finished in well under three hours.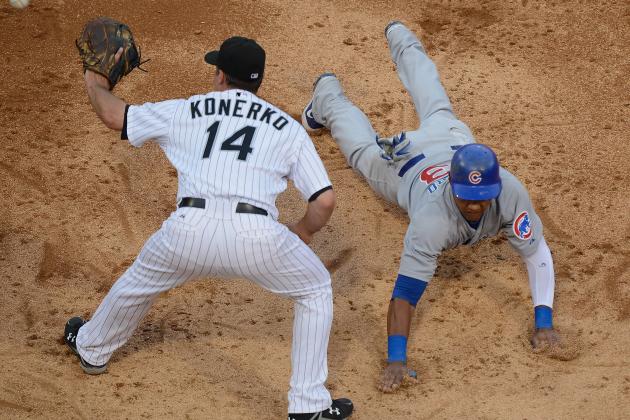 Jonathan Daniel/Getty Images

The Cubs came into this series having won just four of their last 16. The Chisox had taken just four of 12 games and hadn't won a series since the beginning of June.
This doesn't exactly generate a lot of excitement among ticket buyers.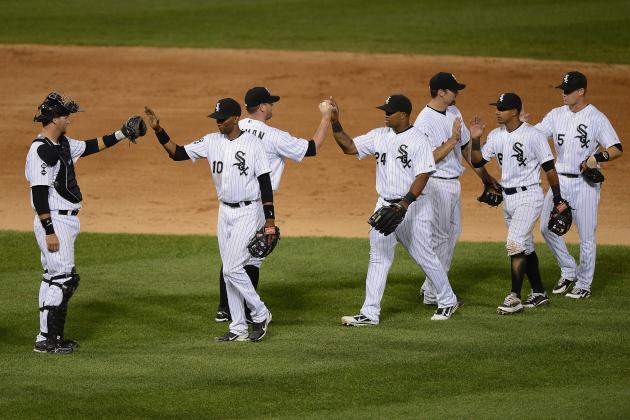 Jonathan Daniel/Getty Images

Is this a case of fans on both sides of town making a statement? Is interleague play losing its shine? Are fans demanding more from their teams that charge premium rates to the White Sox-Cubs series?
Are White Sox fans staying away from a competitive club because last year didn't go their way? Are they ignoring the fact that the White Sox entered the series in first place?
Maybe Chicagoans were too busy worrying about who the Blackhawks are going to draft in the first round Friday. Hey, I've been knee-deep in the NHL draft all week, but there's still time for baseball, folks.
Let's see if a weekend set with the Brewers and some cooler temperatures entice the crowds to make the pilgrimage to U.S. Cellular Field.