3 Philadelphia Eagles Who Could Lose Ground in 2012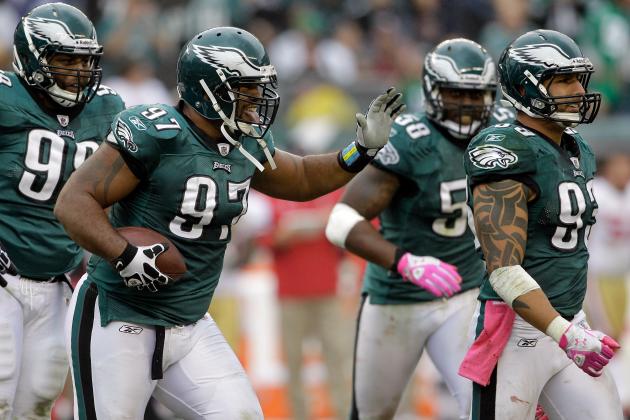 Rob Carr/Getty Images

I'm not saying these guys are gonna suck. I don't think they're going to be out of the league by 2013, looking into the UFL or AFL or whateverFL.
All I'm saying is that veterans on every NFL team lose some ground every single year, and the Philadelphia Eagles aren't immune to that phenomenon.
With that in mind, I combed through the Eagles' roster in an attempt to identify three candidates who might fit that profile and experience dips in production in 2012.
Fortunately for me, I'm unlisted.
Begin Slideshow

»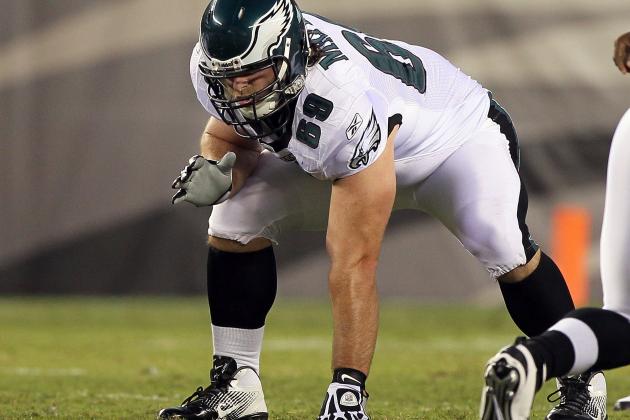 Jim McIsaac/Getty Images

This is sort of an easy one, because it would be almost impossible for Evan Mathis to perform any better this year than he did in 2011.
The veteran offensive lineman was rated as the best guard in the game by Pro Football Focus.
He was a better run-blocker than anyone in football and a better pass-blocker than most tackles.
I'm not saying that was a fluke, but it represented a massive spike in production compared to previous seasons, which was a little odd considering that Mathis had been around for seven years. He'd always been good, not special.
He wasn't valued much in Cincinnati and only earned a one-year deal last year in Philly.
With a new contract in tow, will Mathis take a step back and return to being simply "good" in 2012, or will he prove that there's something about Howard Mudd's unit that brings out the best in him?
We'll see, but he'll turn 31 this year and he does have an injury history, so a drop-off wouldn't be a surprise.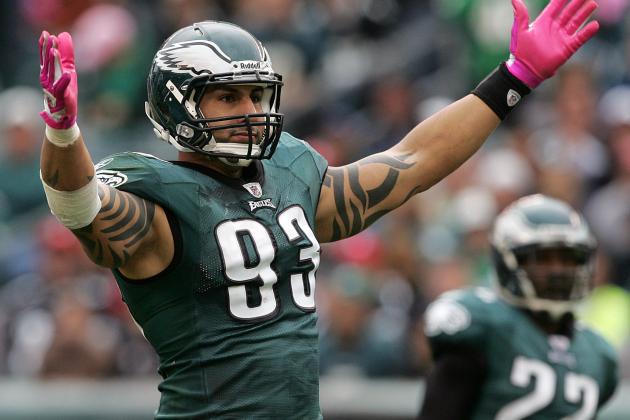 Rich Schultz/Getty Images

This is about the numbers more than anything else.
Jason Babin has been a sack machine two years in a row under Jim Washburn, but that defensive front is becoming more crowded, and there are only so many sacks to go around.
It's a toss-up as to who's better between Babin and Trent Cole, but Babin's 32 and Cole's only 29, so I think the former Tennessee Titan has a better chance to see his numbers decline in 2012.
Babin's advantage is that he wasn't a full-time player until 2010, so he hasn't been beaten down as much as many of his 32-year-old peers. But 32 is still 32, and things could be different this season with Fletcher Cox and Brandon Graham pushing for reps.
He won't disappear, and a steady rotation should keep him healthy and fresh, but I don't know if Babin will be able to put up 18 sacks again.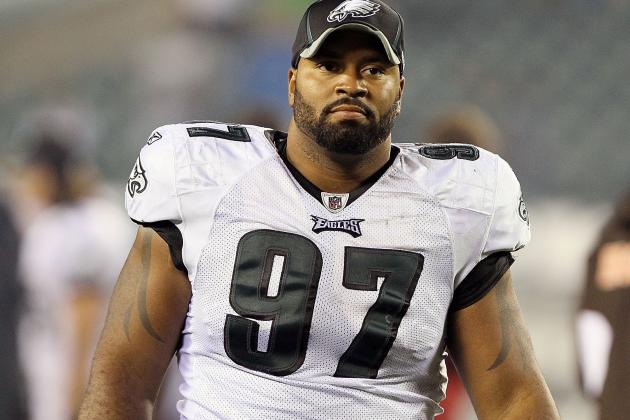 Jim McIsaac/Getty Images

Maybe it was the lost offseason and a slow adjustment back to a 4-3 front, but Cullen Jenkins already seemed to lose some ground in his first season with the Eagles.
The 31-year-old did have four sacks in his first three games, but he finished with just 5.5 despite starting all 16.
Sprinkled in were some real poor outings against the Giants, Bills and Jets.
The good news is Jenkins made it through a full season for only the second time in the last four years.
But does that mean he could run into injury trouble again in 2012? The odds favor that, as well as a natural decline at his age.
For Jenkins, 2009 was lights out, 2010 was marred by injury and 2011 was less consistent than he or anyone would have liked. It's tough to tell where he'll go from here, but I don't think it's up.