Fact or Fiction: New York Jets Offseason Edition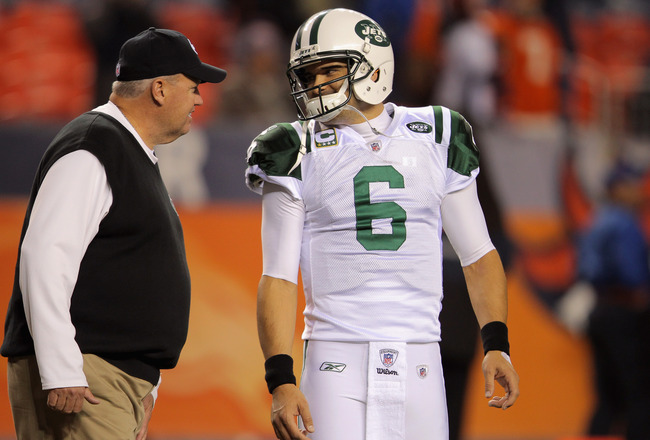 We enter year four of the Ryan-Sanchez era. Can the Jets finally deliver a Super Bowl?
Doug Pensinger/Getty Images
Everyone enters the regular season with a certain set of expectations for how their teams will perform, and who will be the major contributors. Inevitably, our expectations are defied year after year.
The New York Jets have set the expectations high year after year with Super Bowl guarantees, and have fell short of that expectation in each of Rex Ryan's first three years.
Well, Rex Ryan hasn't made that the expectation just yet—at least not publicly—which should help his chances of not falling short of expectations this year.
In the absence of a Super Bowl guarantee, though, let's take a look at some hot topics around the Jets in another edition of "Fact or Fiction."
Keep Reading

New York Jets: Like this team?