The All-Time Greatest Athletes To Contract HIV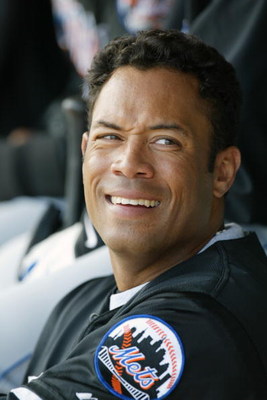 Although the story seems to still be in its infancy stage, reports have surfaced of a lawsuit which claims that All-Star second baseman and probable future Hall-of-Famer Roberto Alomar has AIDS.
The New York Daily News reports that Alomar's former girlfriend has filed a lawsuit which accuses the 12-time All Star of having unprotected sex with her despite his condition and exposing her children to the virus.
She tested negative for the disease, but is seeking punitive damages for emotional distress.
While his lawyers claim the suit is "frivolous and baseless," it appears that HIV and AIDS have once again taken center stage in the sports world.
This brings up an interesting (and admittedly awkward) topic…Who are the greatest American athletes to contract the HIV virus?
First, a few disclaimers…
Boxing legend Esteban De Jesus is not American-born and therefore is not eligible for the list. The controversial lightweight champion was born in Puerto Rico (yes, I know it's a commonwealth) and died there of AIDS in 1989.
Due to questions concerning whether heavyweight boxer Tommy Morrison even has the HIV virus, he was not added to the list. The star of Rocky V and former WBO heavyweight champion claims that he was given a false-positive back in 1996 and has tested negative on several occasions since.
Finally, anyone looking for NFL great Lyle Alzado on this list is simply misinformed. Despite plenty of rumors to the contrary (especially throughout the late 1980's), the overpowering defensive end never had AIDS and actually died of a brain tumor in 1992.
And now to the list…
5. Tim Richmond
In the mid 1980's, this Ohio native earned himself a spot among the elite NASCAR drivers, finishing in the top 15 on the Winston Cup Series from 1983-1986.
His dash to the top culminated with a third-place Winston Cup Series finish in 1986 (behind only Dale Earnhardt and Darrell Waltrip) and he was labeled one of the most promising drivers in the sport.
Sadly, just as his career was beginning to take off, Richmond's health began to take a turn. He was diagnosed with HIV following the 1986 season.
Despite returning to the track in 1987 and winning two races, Richmond was soon told not to race by NASCAR.
An ugly battle between Richmond and NASCAR ensued involving multiple lawsuits, but Richmond eventually dropped his case and spent his final years living with his mother in Florida.
Few in the NASCAR community supported him as information about the disease was scarce and often incorrect at the time.
Richmond died on Aug. 13, 1989.
4. Jerry Smith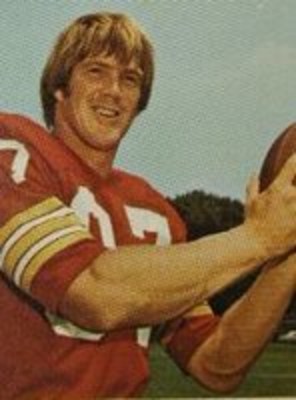 One of the great receiving tight ends in NFL history, Smith spent all of his 13-year career with the Washington Redskins.
His 60 touchdown catches were an NFL record for a tight end when Smith retired in 1977 and he finished with 5,496 receiving yards on 421 catches.
The two-time All-Pro selection was one of the elite tight ends of the late 1960's.
Smith also served as an integral member on George Allen's perennial playoff squads of the 1970's and he played on the 1973 Redskins squad that advanced to Super Bowl VII (a 14-7 loss to the Dolphins).
After a rather unpublicized struggle with HIV and AIDS, Smith died on Oct. 15, 1986.
At the time, he was the most well-known professional athlete to die of the disease and was later acknowledged as a homosexual following his death.
3. Greg Louganis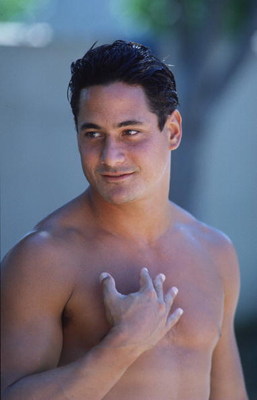 This four-time gold medalist is widely acknowledged as one of the greatest divers of all time.
Louganis won both the springboard and tower diving competitions at the 1984 and 1988 Olympics.
He was also a heavy favorite at the 1980 Olympics, but the US boycott of the games prevented Louganis from competing.
While Louganis was a major star in The States throughout the 1980's, perhaps his most memorable moment was at the 1988 Olympics when he slammed his head onto the springboard.
Louganis suffered a severe gash and a concussion, but finished the competition regardless.
It was not until years later, in 1995, that Louganis announced he was HIV-positive and had been during the 1988 games when the head injury occurred.
Louganis is openly gay and staunch advocate for gay rights.
2. Arthur Ashe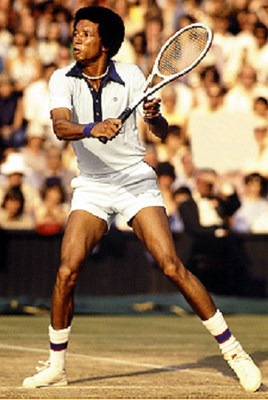 Although this three-time grand-slam winner is one of the greatest American tennis players of all time, Ashe is best remembered as a inspiring civil rights leader and champion of social justice.
After an extremely successful college career at UCLA, Ashe went on to win the singles title at the 1968 U.S. Open, the 1970 Australian Open, and at Wimbledon in 1975.
Ashe remains the only black male player ever to win at any of those tournaments.
Ashe spent years fighting apartheid in South Africa and social injustice in the U.S. and was arrested twice at political rallies (once in South Africa and once in front of the White House).
He suffered a heart attack in 1979 and underwent two heart surgeries over the next decade. In 1988, Ashe was informed that he had apparently contracted HIV from one of the blood transfusions during his heart procedures.
His disease was made public in 1992 and Ashe became a spokesman of sorts for AIDS awareness during the final years of his life.
Ashe died of AIDS complications on Feb. 6, 1993.
1. Magic Johnson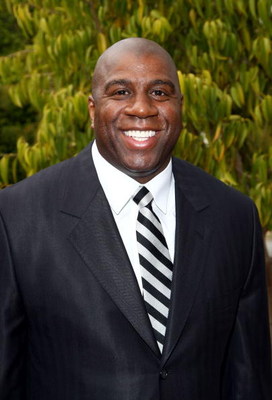 Despite his status as arguably the greatest point guard in the history of the NBA, Magic Johnson is far more recognized in mainstream society as one of the most famous Americans ever to contract the HIV virus.
Magic was elected to the Basketball Hall of Fame in 2002 and was named to the list of the NBA's Top 50 Players of All Time.
Johnson is a three-time MVP winner, 12-time All-Star, nine-time All-NBA First-Team selection, and the winner of three NBA Finals MVPs.
After leading Michigan State to the 1979 NCAA National Championship, he commanded the great L.A. Lakers teams of the 1980's, winning five NBA titles in a nine-year span.
Magic was also a member of famed Dream Team that took home the Gold Medal at the 1992 Olympics.
He ranks third all-time in career assists (10,141) and is still the all-time leader in assists per game (11.2).
Midway through the 1991-92 NBA season, Johnson discovered that he had contracted HIV and immediately announced his retirement in an legendary emotional press conference.
He admitted to contracting the disease as a result of long-term sexual promiscuity.
He returned for various stints in the NBA and coached the Lakers for a short time, but has spent most the last two decades as an ultra-successful entrepreneur, TV analyst, and AIDS activist.
Honorable Mentions and AIDS Awareness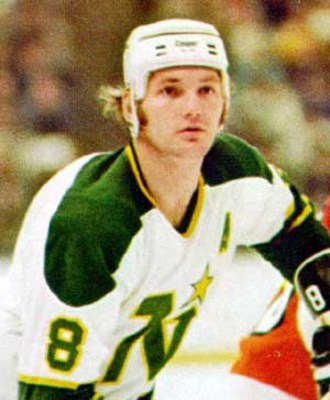 A few solid athletes who just missed the top five include four-time NHL All-Star and Minnesota North Stars great Bill Goldsworthy, stolen-base artist and seven-year MLB veteran Alan Wiggins, and U.S. National-champion figure skater Rudy Galindo.
It is the overwhelming hope that these athletes' struggles raise awareness of the disease and are not just passed off as sob stories.
Each left a stamp on their respective sports and reminded everyone that even the greatest physical specimens are vulnerable to the disease.
Keep Reading