Euro 2012 Schedule: Spain and Squads That Are Surefire Locks for Semifinal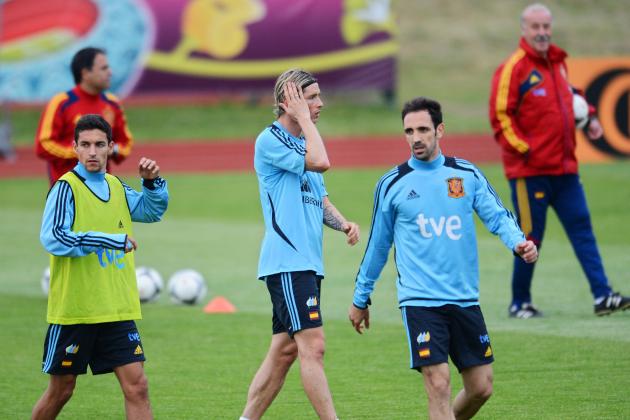 Jasper Juinen/Getty Images

Euro 2012 enters the quarterfinal round today, as eight teams remain in the championship hunt.
It's been an exciting tournament so far. We've seen close games come down to the wire.
We've also seen controversy, especially in England's 1-0 victory against the Ukraine.
Regardless, you cannot deny the passion of these teams and their dedication to winning the tournament.
Spain should have a strong performance against France, but there are other teams who are locks in their quarterfinal games.
Let's preview and predict these quarterfinal games.
Begin Slideshow

»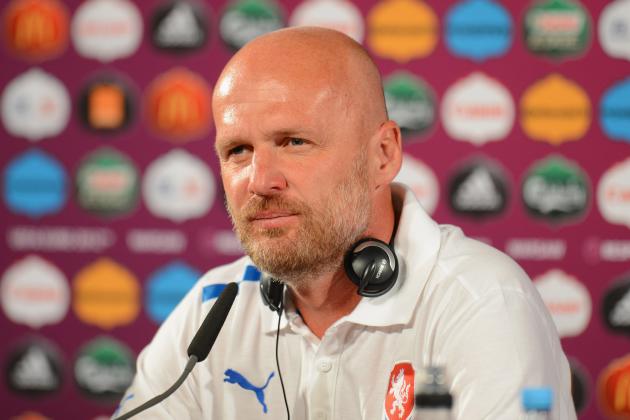 Handout/Getty Images

Czech Republic and Portugal have met only twice in the Euro tournament. Both have beaten each other, with Portugal winning their last encounter 1-0.
They've met 12 times in their history, and both have won four games each.
The young Czech team managed to recover after their 4-1 loss against Russia. They rebounded, beating Greece and Poland in Group A.
Portugal also rebounded from a 1-0 loss against Germany. They came back and defeated Denmark and the Netherlands.
Both teams have shown resilience on the field. However, captain Cristiano Ronaldo's leadership should be the deciding factor in this match.
Ronaldo is a general on the field, and they should win this game under his leadership.
Prediction: Portugal 2-0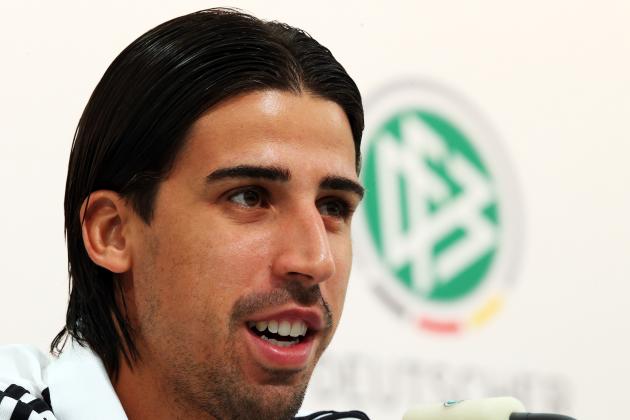 Joern Pollex/Getty Images

Germany takes on Greece in this quarterfinal match. It seems Germany has the upper hand in its Euro tournament history.
Germany was on a roll until their last game, losing to Denmark 3-2.
Greece went 1-1-1 in the tournament, winning their last game against Russia 1-0.
Both teams are confident they will win this day. Facts say otherwise.
Greece has only scored one goal in each of their last eight games. They've only won two of those last eight.
Germany is competing in their fifth straight quarterfinal. They've made the semifinals in each quarterfinal appearance.
Expect the success trend to continue for Germany.
Prediction: Germany 2-1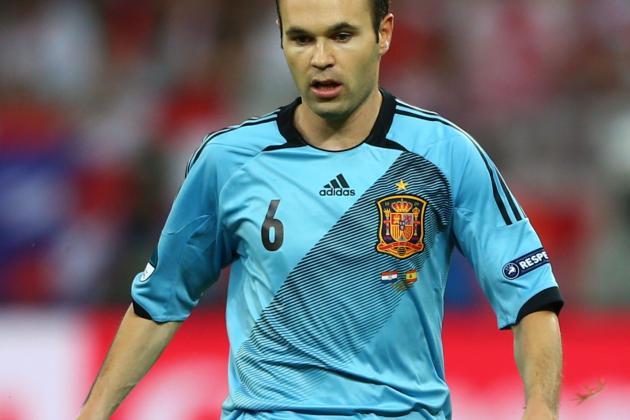 Michael Steele/Getty Images

Spain takes on France in this quarterfinal game.
Spain managed to beat Ireland in blowout fashion 4-0, but they struggled in their 1-0 victory over Croatia.
France also struggled as well in the tournament, beating Sweden but losing to the Ukraine and drawing with England.
In their history, Spain has beaten France twice in three occasions. Their defensive duo of Gerard Pique and Sergio Ramos are an exciting tandem for this Spain team.
They've allowed one goal in each of their three Euro 2012 matches.
Expect their trend to continue as Spain looks to keep their dominance over France. It shouldn't be difficult thanks to France's recent play in the tournament.
Prediction: Spain 3-0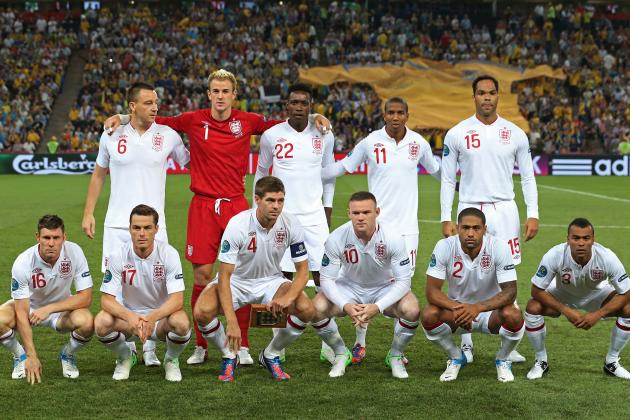 Scott Heavey/Getty Images

This battle marks a tale between two struggling teams.
Despite winning two games, England have not looked dominant in their matches. Each of their games have been close, and England need to bring their A-game in this quarterfinal.
Italy also has had success, defeating Ireland 2-0. However, they fought Spain and Croatia to draws.
England needs to distribute the ball and score at the right opportunities. If they are strong on the defensive side, Italy has no chance.
Prediction: England 1-0