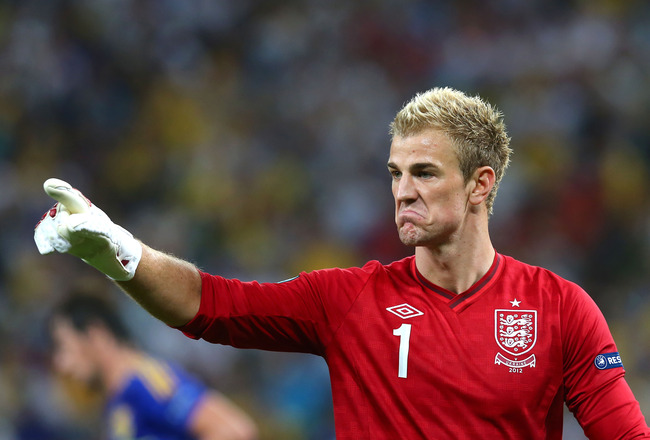 Martin Rose/Getty Images
A competition as intense as Euro 2012 has produced some of the best faces we've seen.
What exactly do we mean by the best faces, you ask? Well, we aren't going with the usual criteria of good-looking faces. Anything that's just silly-looking or good material to poke fun at can be found here.
Whether they are displaying exasperation, despair, joy or just contorting their faces in some weird manner, the players and fans in Ukraine and Poland have given photographers some great pictures.
Take that picture of Joe Hart above. He looks like he could make his way into an Italian mob film with that face, doesn't he? The apparent finger-waving helps him in that respect, too.
Here are the 20 best faces of Euro 2012.
Franck Ribery Taking a Nap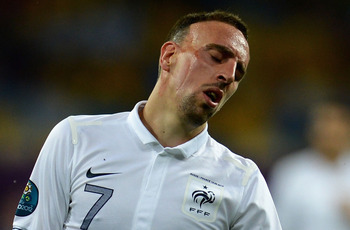 Lars Baron/Getty Images
Franck Ribery wants to close his eyes and forget the game against Sweden ever happened.
Ashley Cole's Battle Cry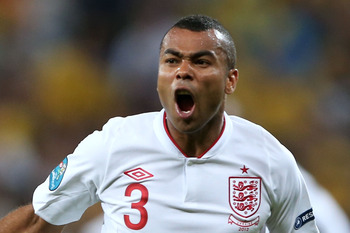 Scott Heavey/Getty Images
It seems like the game against Ukraine got the Chelsea left-back all worked up.
But I Don't Wanna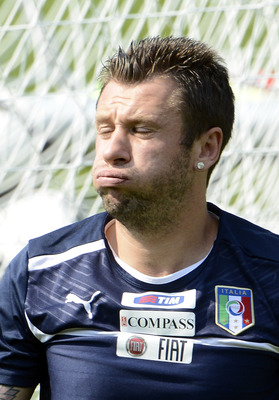 Claudio Villa/Getty Images
Antonio Cassano's not a fan of training, especially with the sun beating down on him like that.
Robbie Keane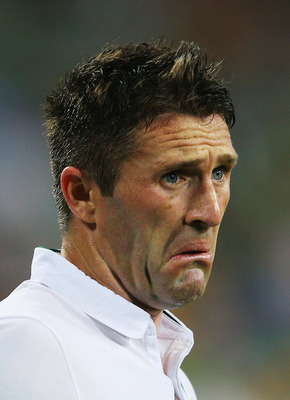 Christof Koepsel/Getty Images
All I could do was laugh when seeing this face from Robbie Keane.
I'm Soo Happy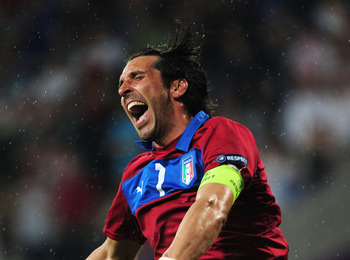 Jamie McDonald/Getty Images
Gianluigi Buffon is a happy man when Italy are playing Ireland.
Oooh Yeaah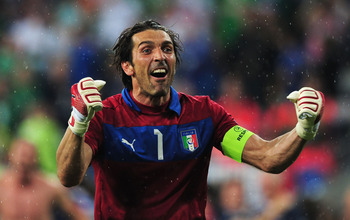 Jamie McDonald/Getty Images
Gianluigi Buffon looks a bit manic with his celebration here during Italy's game with Ireland.
This Is so Unfair
Joern Pollex/Getty Images
Denmark's Simon Kjaer looks pretty down about something against Germany.
Cristiano Ronaldo's Face When He's Asked Why Helder Postiga Is on the Field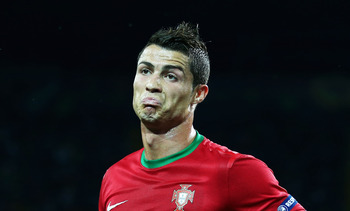 Julian Finney/Getty Images
Actually, this is what he did after scoring one of his two goals against the Netherlands in their group game.
Portuguese Popeye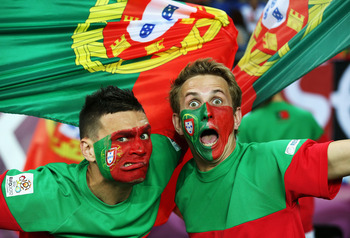 Julian Finney/Getty Images
Check out the guy on the left. All he needs to do is stick a pipe in his mouth and he'll be a meaner-looking Portuguese version of Popeye.
Annoyed Polish Fan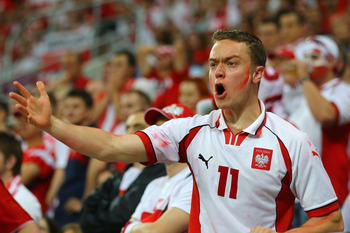 Christof Koepsel/Getty Images
A Polish supporter exclaims over what I can only presume is some sort of wrongdoing against or by his team during their last group game against the Czech Republic.
Giorgos Karagounis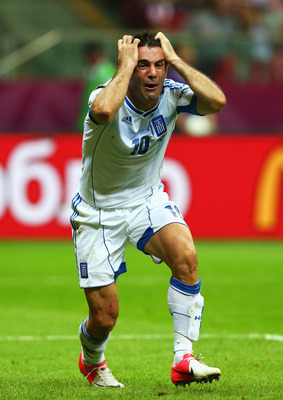 Shaun Botterill/Getty Images
After receiving a yellow card that left him suspended from Greece's quarterfinal game, Greek captain Giorgos Karagounis' reaction started off like this.
It was basically a Greek version of Paul Gascoigne's similar reaction to a yellow in the 1990 World Cup semifinal. Reaction begins at about the 1:09 mark.
Ukranian Excitement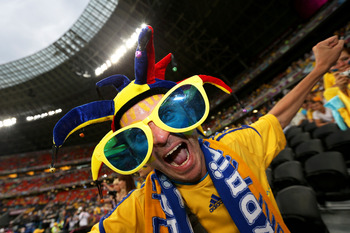 Julian Finney/Getty Images
A Ukrainian fan gives folks a dentist's view of his mouth before, or maybe during, Ukraine's second group game against France.
I Know! I Can't Believe I Did That, Either!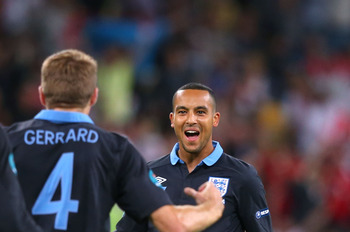 Alex Livesey/Getty Images
Theo Walcott's reaction after his equalizing goal against Sweden.
Italian Fan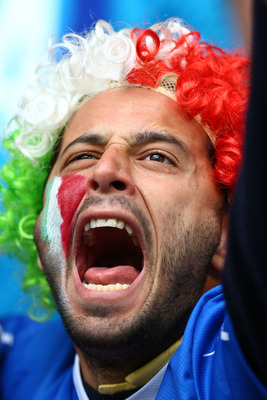 Clive Mason/Getty Images
Hopefully, this was the fan's reaction after Italy scored against Croatia.
Angry Arjen Robben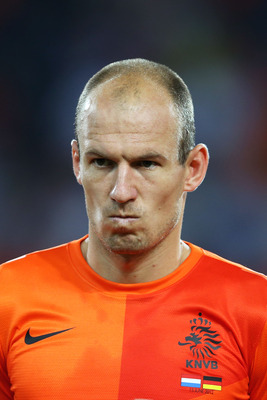 Julian Finney/Getty Images
You could say Arjen Robben looks determined, but he honestly looks extremely angry in this picture captured before Netherlands took on Germany.
Giorgos Karagounis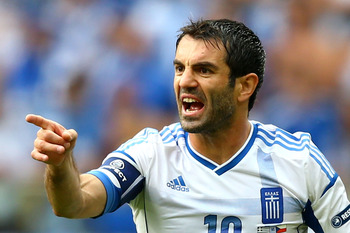 Clive Mason/Getty Images
There's that man, Giorgos Karagounis, again giving someone else an earful.
James Milner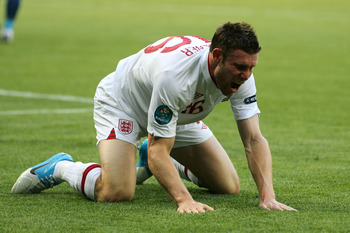 Ian Walton/Getty Images
James Milner shows his frustration after his miss against France in a Group D game.
Mario Gomez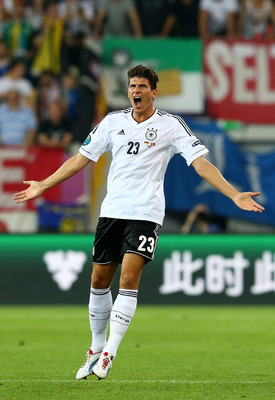 Martin Rose/Getty Images
Mario Gomez was certainly mad at something when Germany played Portugal in their first game of the tournament.
Daniel Agger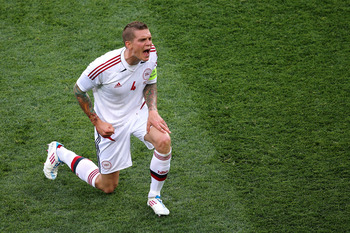 Julian Finney/Getty Images
Daniel Agger's having a go at someone, most likely the referee, during Denmark's win over Netherlands.
Giannis Maniatis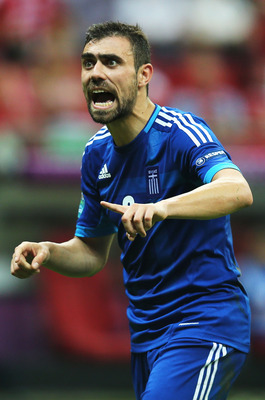 Alex Grimm/Getty Images
Giannis Maniatis roars like King Leonidas from 300 during Greece's match with Poland.
Keep Reading