Tito Ortiz Retirement: Who Are the Next 10 Stars That Will Hang 'em Up?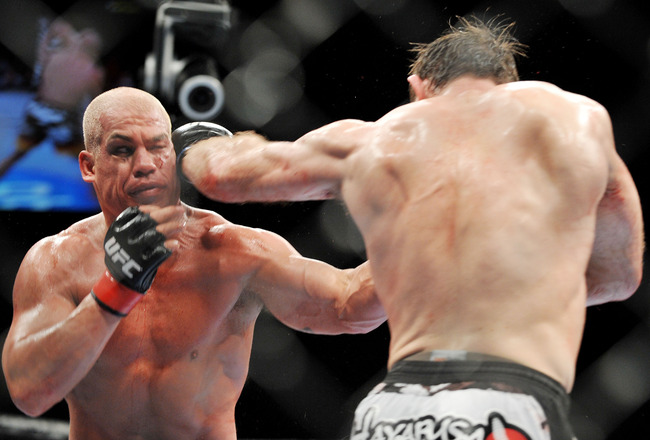 Jon Kopaloff/Getty Images
It's hard to imagine the era of "cage-fighting" in which Tito Ortiz made his name. Back then, when he made his mixed martial arts debut at UFC 13, the sport could still call itself "no holds barred" fighting, as it promoted itself as a brutal, animalistic spectacle.

Those were the men, back then, who entered the Octagon not as athletes but as brawlers fired by nothing but bravado, interested only in proving their toughness and cashing a fat check at the end of it.

However, when Ortiz emerged as a star at the turn of the century, MMA was already transforming, and he led that charge as a complete athlete educated in all the disciplines that became the bedrock of the sport.

He became light heavyweight champion in 2000 and defended the belt an unprecedented five times, a feat which has earned Ortiz a spot in the UFC Hall of Fame.

His coming retirement after his match against Forrest Griffin at UFC 148 in two weeks is the end of an era and will call to question other fighters from that period who will also be thinking about bowing out of the fight game.

Here's a speculative list of those men who might be following Ortiz into retirement.
Rich Franklin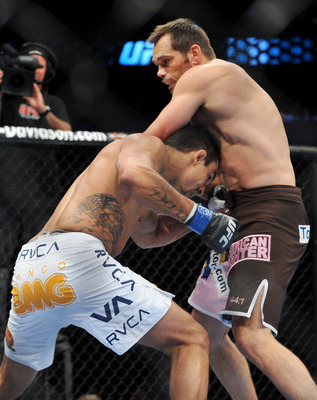 Jon Kopaloff/Getty Images
At 37, Rich "Ace" Franklin is hearing voices of retirement from every corner.

He made his UFC debut in 2003 against Evan Tanner while still a high school teacher, and went on to take the middleweight championship from the same man two years later.

What followed were two title defences before two epic battles against Anderson Silva.

Franklin never fully recovered from those losses to Silva and since 2009, he rarely fights more than once a year.

He's flirted with light heavyweight, where he's had victories against Matt Hamill and Chuck Liddell, but at this point, there's not much room for him in either of his two divisions..

These days he earns his pay as a journeyman, helping out the UFC whenever it needs a fighter at short notice.

Franklin is due to face Wanderlei Silva at UFC 147 in Brazil this weekend, in a rematch against a fighter he first defeated in 2009.
There is a chance that he could hang around the company after that fight, hoping for an impromptu call-up again, but there's unlikely to be many more of those opportunities and Franklin will already have his eyes on a life outside the cage.
Anderson Silva
Jon Kopaloff/Getty Images
The man many call the Michael Jordan of MMA, Anderson Silva has been the most dominant middleweight in the UFC's history.

He's achieved everything an MMA fighter could hope to have achieved; a 10-times UFC middleweight champion who's cleared out an entire division several times over.

Silva has shown little sign or desire of slowing down, but it's hard to imagine what's left for him to achieve.

There are superfights many talk about, with GSP or Jon Jones, but neither of those are likely to happen.

He is a fighter still at the top of his game and whether he does choose retirement will depend on how the next two years play out.

In front of him is a rematch against Chael Sonnen, the only fighter to have ever delivered him anything close to a beating in years. He has all to prove against Sonnen and will feel he is fighting for his legacy.

However, if he does defeat Sonnen, why would he stop there? There's still plenty of talent in the middleweight division snapping at his heels.
There's Michael Bisping, Mark Munoz, Hector Lombard, and others who will fancy their chances. And unless he begins losing, Silva will want to take them all.

And even if Sonnen is triumphant, pride will not allow Silva to call it a day just yet. He'll undoubtedly be clamouring to make amends, either a rematch with Sonnen or another title run.

It remains to be seen whether at 37, Silva has the stamina to mount such a challenge, but it's likely that Silva's will be a story of a fighter continuing to fight well after his prime.
Wanderlei Silva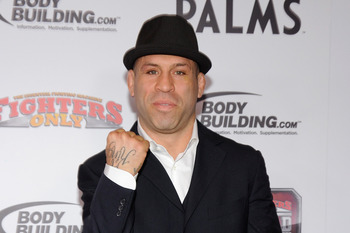 Ethan Miller/Getty Images
A menace in Japan, Wanderlei "The Axe Murderer" Silva has a checkered history in the UFC.
Going 3-4 in the promotion, thoughts of retirement have been flashing in his head for years now, and indeed that's probably where he'd be if he had not beaten Cung Le in his last match at UFC 139.

As it is, the 35-year-old feels rejuvenated and is looking forward to taking on Rich Franklin this weekend to avenge an earlier decision loss.

By any reckoning, Silva could go on fighting for several more years, but he hasn't taken recent losses well. In particular, first round knockouts to Quinton Jackson in December 2008 and Chris Leben last year have had him vocally questioning his future in the sport.

Considering his remarkable achievements in Pride, both as middleweight champion and the 2003 Pride Middleweight Grand Prix Tournament Winner, it is fair to say his best days are behind him.

Of course there are matches that still could be made, and would keep him hungry. There's a long-awaited rematch with Vitor Belfort which could still be set up. And if Anderson Silva loses his belt to Chael Sonnen later in the summer, then another title run isn't too far fetched, either.

In Wandy's case, then, fate will decide his future in the sport. If he loses to Franklin on Saturday, especially if it's by way of knockout, then the end may be nigh.
Dan Henderson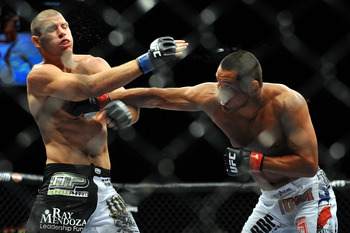 Jon Kopaloff/Getty Images
By virtue of his age alone, Dan Henderson is an obvious inclusion in a list of imminent retirees. That may be unfair, because at 41, he seems to be at his peak, much like his friend Randy Couture.

In his time, he has taken on and beaten the biggest and best names in the sport, culminating in a TKO victory over Fedor Emelianenko and a five-round war against Shogun Rua last year.

However, having spanned two generations in the sport, fighting in three weight divisions and capturing belts in multiple promotions, there's only so much left for him to do.

Henderson is at that stage of his career where he can pick and choose the big fights and big pay days. Right now, he is eyeing the UFC light heavyweight championship, which in itself would crown his long illustrious career. But after that match against Jon Jones, it's hard to imagine how else he could top that achievement.

One other obvious fight would be against Anderson Silva for the middleweight championship, but then the options truly do run dry.
He can claim a title shot in two weight divisions right now, but whether he wins or loses either, there's not much incentive for him to stick around after that.
Quinton Jackson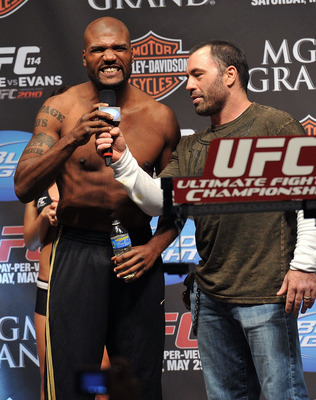 Jon Kopaloff/Getty Images
He's never had the smoothest relationship with Dana White, but lately Quinton Jackson has gone public in voicing his disquiet with the organisation. He is looking for a way out and that way out is just around the corner.

Jackson still has one fight left on his UFC contract, but after that's done, it's unlikely he'll put on the UFC gloves ever again.

Like many of his generation of fighters, Rampage made his name in Japan fighting under the Pride banner.

There he beat some of the biggest names in the sport, including Kevin Randleman, Murilo Bustamante and Chuck Liddell.

His time in the UFC has had its moments of successes too, with victories over Dan Henderson, Wanderlei Silva and Lyoto Machida. For a man who hates training, and has shown little love for the sport, his 32-10 record is quite remarkable.

However, back-to-back losses in his last two matches signal a quick exit for Jackson. He's fought long and hard for over a decade, and realistically, his loss to Jon Jones for the UFC light heavyweight belt was the end of his ambitions in the sport.

Of course, should he want to, Jackson could continue fighting or several years to come and cement his legacy as one of the greats in the sport, but his relationship with White is now too fractured and his distractions with side projects already take too much of his time.

Rampage has already made forays into the world of movies, where he could continue if he so wishes, and possibly a future in pro-wrestling beckons. But after his next fight, whenever that may be, it's unlikely we'll see him in an MMA arena ever again.
Forrest Griffin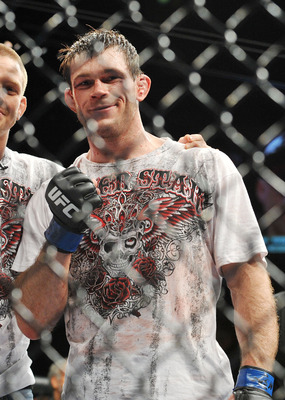 Jon Kopaloff/Getty Images
Forrest Griffin burst onto the MMA scene with a victory over Stephan Bonnar in The Ultimate Fighter 1 Finale. Since then he's gone on to win the UFC light heavyweight title, promptly losing it, and then going 2-2 in his last four fights.

Griffin is still a world-class talent, and could go on fighting for several more years, but with the current crop of light heavyweights, it's hard to imagine him being anything more than a journeyman fighter.

And Griffin knows this. Just listening to him talk on any one of the MMA TV shows he makes an appearance on, his self-deprecating lack of ambition is evident.
He's not a man who can challenge Jon Jones for the title, and nor does he want to. Neither is he a big enough star to warrant any dream match-ups with other top fighter.

He's set to face Tito Ortiz in his farewell fight at UFC 148, but with Ortiz leaving, questions will also be asked of Griffin.
If he has achieved all he could in the sport, and if he is incapable of facing the likes of Jones or Alexander Gustafsson, then apart from a fight perhaps against Stephan Bonnar, who would he stay around for?
Stephan Bonnar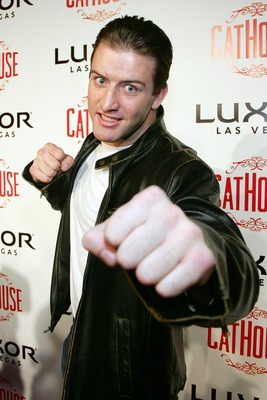 Ethan Miller/Getty Images
Two years older than Forrest Griffin, and with an even less illustrious career in the UFC, Stephan Bonnar will probably be best known for losing to Jon Jones. That was the fight that announced Jones on the world stage.

The rest of Bonnar's career is littered with victories over no-name fighters such as Igor Pokrajac, Kyle Kingsbury, Eric Schafer and Mike Nickels.

Earlier this year Bonnar made a plea to Dana White to coach a series of The Ultimate Fighter. His pitch was to announce that he wouldn't go for any takedowns, block any punches: just move forward. As if to spell out the lack of talent we saw in his first fight against Forrest Griffin, his plea expectedly fell on deaf ears.

As much as he wants to go out in a "blaze of glory," he knows, unless he proves himself against a series of decent names in the division, it's unlikely he'll be facing any top challengers any time soon.

For that, he'd have to be willing to put in the work and climb the rankings, man-by-man. By signalling that he's looking to go out in a blaze of glory, that long journey to the top is not something he's willing to undertake. An exit from the sport can be expected soon.
Antonio Minotauro Nogueira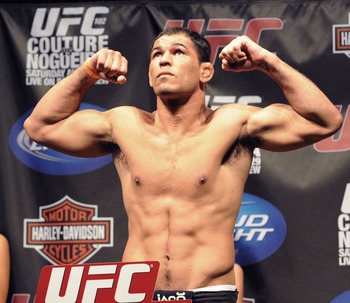 Jon Kopaloff/Getty Images
Battle worn, bruised, broken, a legend's time is nearly up when victories are harder to come by and recovery between fights seem to take longer.

Antonio Minotauro Nogueira has served the sport for over 10 years and made his name, like many of his contemporaries, in Japan.

Since coming to the UFC, he's notched four wins in seven matches, losing twice to Frank Mir and taking a mauling at the hands of Cain Velasquez.

His last fight against Mir resulted in a broken arm and injuries like that leave a lasting impression, especially at 36.
Judging by his last few performances, there's still some fight left in him. Matches can be made with the likes of Antonio Silva, Roy Nelson or Stefan Struve.
But whether he can recover from a bad run of two or three straight losses is another matter. This fact alone leaves him closer to the precipice of retirement than many other fighters.
BJ Penn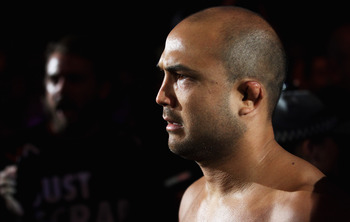 Mark Kolbe/Getty Images
He's still got a marketable name, and is plenty capable of taking on some of the best lightweights and welterweights out there. But BJ Penn has, despite his upcoming fight against Rory MacDonald, already announced his retirement.

Being a professional sportsman is a full-time job, and Penn has clearly fallen out of love with the daily grind of it all. At this point in his career, he can pick and choose his fights, still sell seats, but not have to dance to Dana White's or anyone else's drums.

This leaves him in that limbo Matt Hughes finds himself in in the later portion of his career. He may fight once this year, and once again next year, but don't expect much more after that. Any way you look at it, Penn is on a slow trajectory out of the sport.
Fedor Emelianenko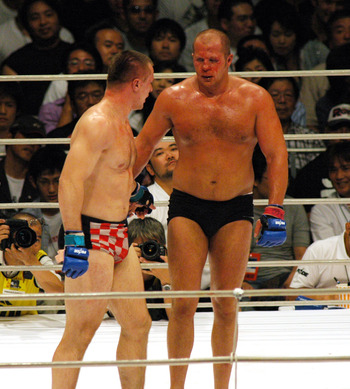 Tomokazu Tazawa/Getty Images
I discovered MMA just as Fedor Emelianenko was coming down from the highest point in his career. When fans in Las Vegas chanted The Last Emperor's name after Brock Lesnar beat Frank Mir for the second time, defending his heavyweight title. I knew he was someone big in the sport.

I saw him paraded as the baddest man on the planet, but looking diminutive in his fight against Brett Rogers. Then followed the three-fight losing streak, leaving him out in the cold fighting cans and has-beens.

At 35, there's still a warrior that could be awakened within him, but there aren't many fights or paychecks worthy of his talent.

Reports have surfaced several times over the last year of Emelianenko announcing his retirement, on radio shows and in post-fight interviews. But every time, one more fight against one remotely marketable name surfaces.

Emelianenko is due to face Pedro Rizzo tonight, his sixth fight in two years. That's still a reasonable work rate for any pro. However, that's not a work rate Emelianenko will be able to sustain much longer.
Keep Reading