Previewing No Way Out: Smackdown's Elimination Chamber
Yesterday I talked about RAW's Elimination Chamber match at No Way Out; today I'll dissect Smackdown's chamber match in my second installment of Previewing No Way Out.
On the "blue side" of all that is WWE, we have six more men fighting for the top prize of their show.
Today we're going to be looking at "The Rated R Superstar" Edge, "The King Of Kings" Triple H, "The World's 2nd Largest Athlete*" The Big Show, "The Undefeated Moscow Mauler" Vladimir Kozlov, "The Charismatic Enigma" Jeff Hardy, and "The Phenom" The Undertaker.
First up on the chopping block: The World's 2nd Largest Athlete, The Big Show.
The Big Show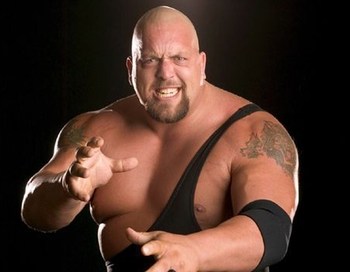 Now I know I'm not the only one that doesn't think that Big Show truly is the world's largest athlete.
According to wwe.com he is listed at 7' tall and 441 lbs. while the Great Khali is listed at 7'3" and 420 lbs. It's a close call...three inches vs. 21 pounds. I'm not sure which one would win as far as statistics. I do know that when Show returned last year, when he was only weighing 399 pounds, they still said he was the world's largest athlete when he obviously wasn't.
Hence the reason why I have referred to him as the world's 2nd largest athlete.
Both the Big Show and Mark Henry have been wrestling for almost 13 years, but Show has done much more with his career and is much more of a threat in the ring. He's not just big, he's quick and a fairly decent wrestler.
He's only been in one Elimination Chamber match. This was the Extreme Elimination Chamber at ECW's December to Dismember PPV (ECW's only stand alone PPV since being brought back from the ashes by Vince McMahon). He lost the ECW Championship to Bobby Lashley that night. This would be Lashley's first and only Elimination Chamber match.
As of late, Big Show's been a tweener. I think he's supposed to be a heel, but after he turned on Edge twice, people have started to treat him as a face. Me personally, ever since his return I've been up and down with him, almost like he's on a see-saw with Mark Henry on the other end.
I foresee the Big Show starting the match off with Jeff Hardy. Hardy will spend half the time jumping around trying to get away from the Big Show, getting the crap beat out of him and the other half relentlessly attacking him without much success.
I think the Show will eliminate Kozlov, then will be eliminated by Triple H later in the match.
Next up is the "Undefeated Moscow Mauler" Vladimir Kozlov.
Vladimir Kozlov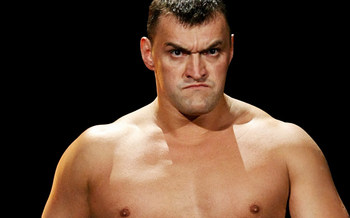 Kozlov has only been in the WWE (except for his "I love Double Double E days) since April of last year. While he has only been around for 10 months, he's been on the receiving end of a major title push as of late. He's been chasing the WWE Championship since before Survivor Series.
Kozlov has yet to be pinned or forced into submission on TV. I know that at the very least, he lost to Triple H in a Street Fight at a House Show. As far as the general WWE audience goes...Kozlov is undefeated.
He's been demanding better competition for months, and now he's got it. He is now one of six men inside "Satan's Structure". He will be his usual self, destroying everybody in sight before being pinned by The Big Show.
Next up, the "Charismatic Enigma" Jeff Hardy.
Jeff Hardy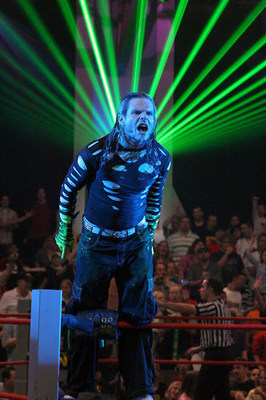 Matt & Jeff, The Hardy Boys...one of the greatest tag teams in history, I believe wwe.com listed them as No. 2 or No. 3.
When they split up, people wondered what would happen to them. They each won several singles titles over their careers, and both were fired from WWE at one point. Then Matt Hardy came back, eventually followed by Jeff shortly after he was a no show at a TNA PPV. They teamed up on occasion, this time known as The Hardys, stating that they were no longer boys.
Jeff spent most of 2008 chasing the WWE Championship, whether it be Randy Orton, Triple H or Edge. He always fell up short, but when fans thought it was sure to happen, at Survivor Series...Jeff wasn't even there.
He was found knocked out in his hotel room. Hardy finally became WWE Champion at Armageddon, only to lose the title to Edge in his 1st title defense, thanks to his brother Matt Hardy. He now is looking to regain the title he spent so long trying to get.
I see Hardy pinning Edge, only to be eliminated later on by The Undertaker.
Next we shall pay homage to the King of Kings, the Cerebral Assassin Triple H.
Triple H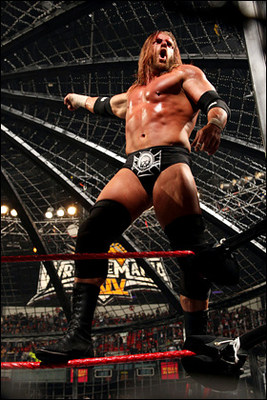 If you look at the number of World Titles he's won, and only that, Triple H is as good as Hulk Hogan. I think Triple H is better than Hulk Hogan, at least as far as actual wrestling skills goes. I don't know anybody that can top Hogan as far as popularity.
Since his return from his second quadricep surgery at SummerSlam 2007, Triple H has won the WWE Championship twice and this will be his second Elimination chamber match since then.
Triple H has been in four Elimination Chamber matches, making this his fifth. He has won 75 percent of all chamber matches he's been in, a feat only topped by The Undertaker, who competed in and won his first chamber match last year at No Way Out.
I think that Triple H will pin the Big show, but will tap out to Undertaker's Devils Gate.
Next up is the current World Heavyweight Champion, the Rated R Superstar Edge.
Edge
Love him or hate him, Edge is good at what he does. He is a record 12-time former tag team champion, a four-time WWE Champion and a three-time World Heavyweight Champion. He is the first and only person to ever win all six major titles on RAW and on Smackdown.
Edge won the WWE Championship from Jeff Hardy with some help from Matt Hardy at the Royal Rumble. Edge now heads into his second Elimination Chamber ever, but is a totally different Edge than he was when he competed in his first. Don't doubt his chances inside the chamber, he isn't called the "Ultimate Opportunist" for nothing.
I see Edge being fairly dominant in this match, but not actually eliminating anybody and end up being in the final three before being pinned by Jeff Hardy.
Our final participant is the legendary dead man, The Undertaker.
The Undertaker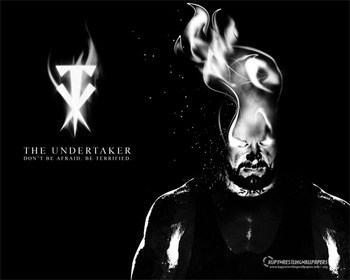 The Undertaker, The Phenom, The Man from Death Valley, The American Bad Ass...no matter what you call him, he is legendary. He is 16-0 at WrestleMania, something that nobody has ever even come close to. He won the 2007 Royal Rumble, becoming the 1st person ever to win at the No. 30 spot (John Cena did the same thing the following year).
He is also a four-time WWE Champion and a two-time World Heavyweight Champion. He has competed in nine Hell in a Cell matches, more than any other person in WWE history.
The dead man won last year's Elimination Chamber match for Smackdown to become the No. 1 Contender to Edge's World Heavyweight Championship at WrestleMania, which he won via submission.
I predict that the Undertaker will win this year's chamber match as well, eliminating both Triple H and Jeff Hardy to become the new WWE Champion and headline WrestleMania 25 in Houston, Texas.
What Happens After No Way Out?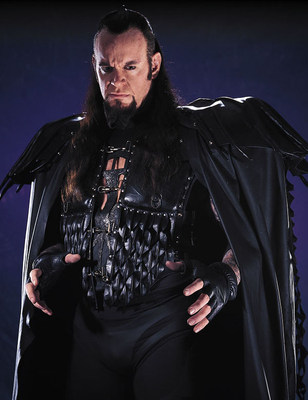 Here's what I want to happen and what I think will happen after No Way Out.
Edge will invoke his rematch clause and lose to the Undertaker yet again. Also I predict Shawn Michaels will go over to JBL at No Way Out He will then show up on Smackdown, and challenge The Undertaker for the World Title.
Michaels saying that now that he's free of JBL, can once again live up to his full potential and say something like "What better way for me to live up to Mr. WrestleMania, The Main Event, The ShowStopper than in my home state of Texas on the grandest stage of them all?". Now we have Smackdown's main event set up for WrestleMania.
Keep Reading