Nebraska Football: 4 Reasons Will Compton Will Be Huskers' Next Defensive Star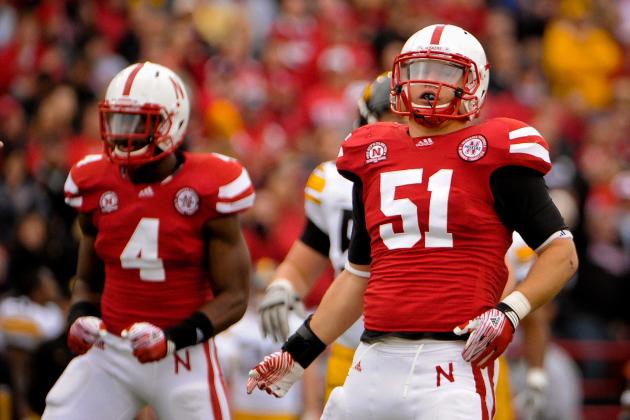 Eric Francis/Getty Images

In 2011, former Nebraska linebacker Lavonte David completed a short but outstanding career as one of the team's legitimate stars. A JUCO transfer, David amassed an impressive 285 tackles and 11.5 sacks in just two seasons with the Huskers, and he became known for coming up big in crucial moments.
As one of the few bright spots on a surprisingly mediocre 2011 defense, David will be sorely missed this coming season.
But when a star leaves, another must be born—and in 2012, that star might be LB Will Compton. Compton's 82 tackles were second only to David's 133 in 2011, and this year the senior will be stepping into a pivotal role.
Here are four reasons why Compton is Nebraska's next defensive cornerstone.
Begin Slideshow

»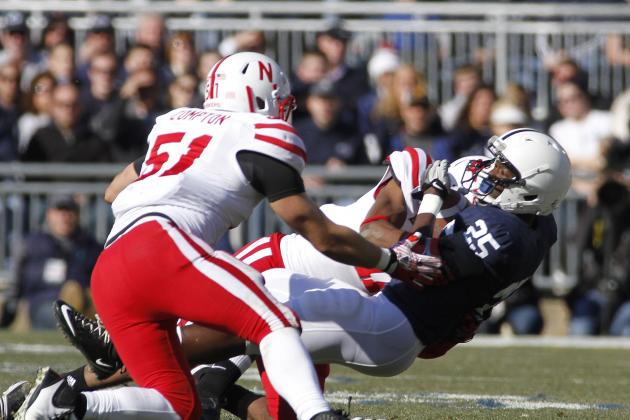 Justin K. Aller/Getty Images

When Nebraska played in the Big 12, defensive-minded head coach Bo Pelini prided himself on strangling the league's high-flying spread offenses with his unique "Peso" defense, which utilized the speed of a hybrid linebacker/defensive back in place of a traditional linebacker.
With the transition to the Big Ten, however, Pelini had to move back to a 4-3 as his base defense to stop the league's more power-oriented rushing attacks.
Though Compton's position (middle linebacker) is on the field in either defense, the move to the Big Ten made linebacker a more important position. Now that the Huskers have had a year to get used to the heavier dose of rushing, all the linebackers should be able to be more instinctive and aggressive.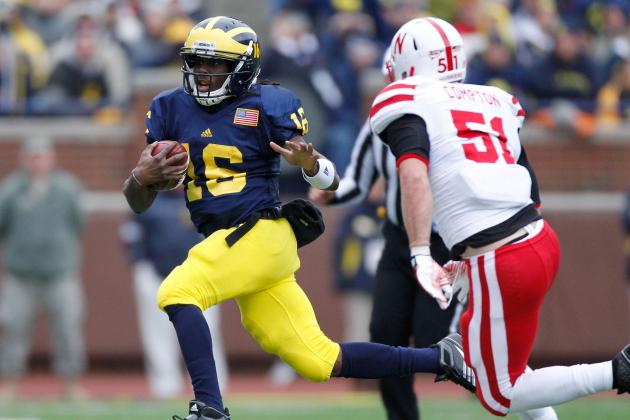 Gregory Shamus/Getty Images

Compton's production in 2011 strongly suggested that he made a big jump from Year 2 to 3.
Not only did his tackle totals skyrocket from 15 to 82 (due in part to an injury in his sophomore year) but the common fan also would have been able to tell just from watching him play that a proverbial light had come on for the junior.
Compton seemed to be playing faster and flying to the ball as if he had finally figured out what he was doing, and it can't have hurt that he had David to look up to and learn from.
Overall, the production and progress Compton showed in 2011 is a promising sign for 2012.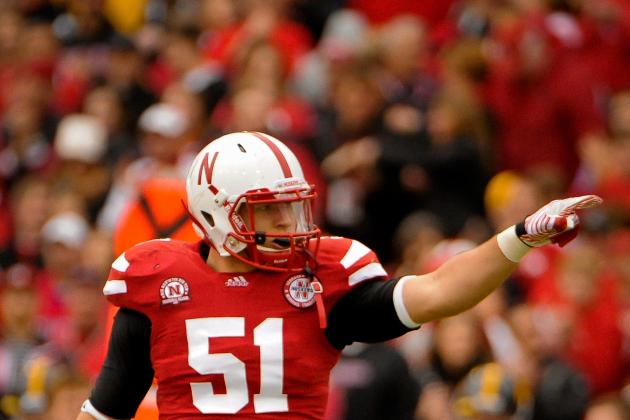 Eric Francis/Getty Images

Since the end of the 2011 season, Compton has stepped up as a team leader.
He has been both a vocal leader and is setting an example for younger players with his dedication to getting better every day.
Obviously words are meaningless until results are seen, but the fact that this senior has taken the initiative as a leader is as promising a sign as you can have during the offseason. Many thought that one of this team's problems last year was lack of senior leadership, but so far Compton (and others, such as Rex Burkhead) has been making sure that it won't be an issue.
And it shouldn't come as a surprise if his willingness to take on that role ends up playing a part in a big senior season.
Eric Francis/Getty Images

As I said before, the Blackshirts of 2011 were surprisingly mediocre despite having three of the most talented players in college football on their side.
There's a lot to be said for the absences of Jared Crick and Alfonzo Dennard during separate parts of the season, but that's a topic for another day. At any rate, all three of those players are gone, and the 2012 defense looks like it could be even worse at a glance.
However, what the Huskers lack in star power in '12, they should make up for in depth. Assuming the defensive line gets healthy for the most part, Nebraska could be as deep as it has ever been at most every position on defense in Pelini's tenure. Though this depth should collectively make up for the major losses of David, Dennard and Crick, there will have to be some players who step up and distinguish themselves.
Though it's unrealistic to think that any one player will help replace David's production in particular, Compton is the team's best bet for replacing the vast majority of it. Expect a big year from the senior linebacker, both statistically and from a big-game, big-moment standpoint, as Nebraska's next major defensive standout.