US Olympic Track Trials 2012: Predictions for the 10 Must-See Events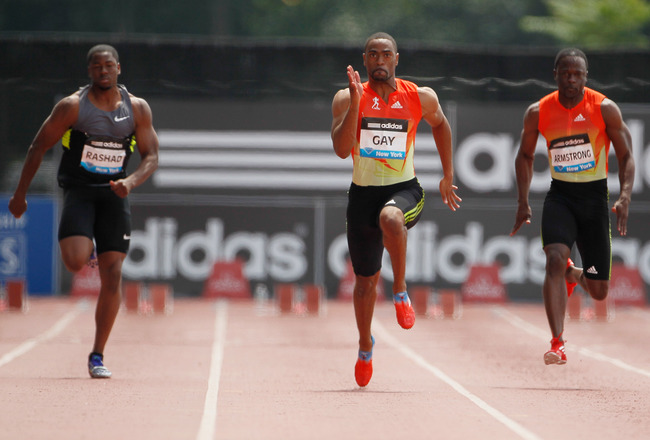 Mike Stobe/Getty Images
There is a lot to take in during the 2012 U.S. Olympic Track and Field Trials in Eugene, Oreg., so let's make it easy.
London is calling, and every athlete at Hayward Field is dying to answer that call. Here are the top 10 events to follow, why you should follow them, and how they will shake out. Don't agree? Post your predictions and why you think so.
Also, keep up with the day-to-day event schedule.
10. Men's Pole Vault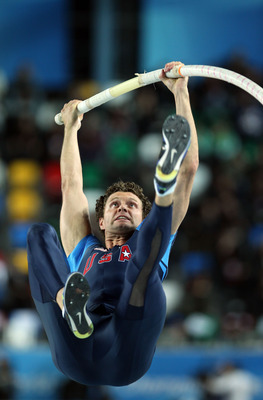 Brad Walker is America's top pole vaulter.
Michael Steele/Getty Images
Brad Walker, the 2007 World Champion and U.S. record-holder, will win this event. Who takes the next two spots, however, will be a toss-up. Three competitors — Jordan Scott, Derek Miles and Jack Whitt — all qualified at 2.72 meters.
Walker is an interesting story, having won a world title in Osaka in 2007 before fizzling in the preliminary rounds. On Thursday he's a lock to qualify for London, but can he do it in a fashion that says he's got gold-medal potential?
Prediction: 1. Brad Walker, 2. Jordan Scott, 3. Derek Miles.
9. Men's Shot Put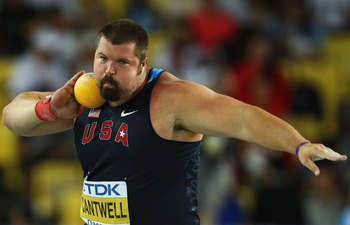 Christian Cantwell has one more shot at a gold medal.
Mark Dadswell/Getty Images
Christian Cantwell, the silver medalist in Beijing, is 32 and has the top qualifying mark heading into Eugene. The intriguing Reese Hoffa, however, is a fan-favorite with gold-medal potential and young Ryan Whiting won this year's world indoor champ at the age of 25.
There are a host of other heavyweights with London in their sights, so it should be a dogfight in the ring on Sunday.
Prediction: 1. Christian Cantwell, 2. Ryan Whiting, 3. Reese Hoffa.
8. Women's High Jump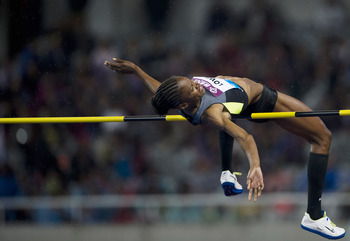 Chaunte Lowe has the stuff to win a London medal.
Victor Fraile/Getty Images
Chaunte Lowe is the top qualifier by a considerable margin and is this year's world indoor champion, while 32-year-old model/jumper Amy Acuff is having a great season in a comeback attempt to try and win her first medal. She is third on the U.S. list this year, while Lowe is at the top and has had an admirable comeback from a premature baby last year that makes her easy to pull for..
Prediction: 1. Chaunte Lowe, 2. Amy Acuff, 3. Brigetta Barrett.
7. Men's 5,000 Meters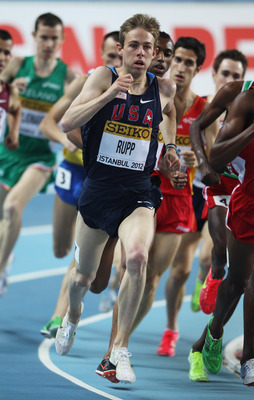 Galen Rupp is one of the favorites in the 5,000 meters.
Michael Steele/Getty Images
There are three possible winners in this race. Bernard Lagat is having a great season but is downright ancient at 37, and he won his first Olympic medal in Sydney in 2000 when Galen Rupp was a 14-year-old high schooler. Now Rupp is a 26-year-old distance dynamo who will be looking to qualify in the 10,000 as well. Rounding out the trio is Lopez Lomong, a former South Sudanese orphan who ran one of the craziest distance races you'll see this year.
All three are going to make it, and it would be really sweet if Lomong once again forgot what lap he was on along the way but still won.
Prediction: 1. Galen Rupp, 2. Bernard Lagat, 3. Lopez Lomong.
6. Men's 400-Meter Dash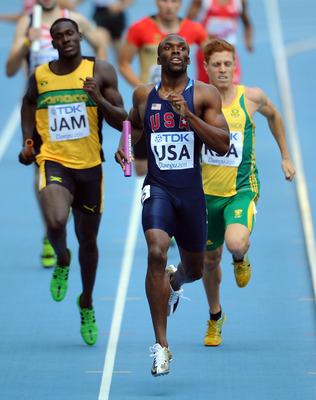 LaShawn Merritt is back and looking solid.
Stu Forster/Getty Images
Both Jeremy Wariner (2004) and LaShawn Merritt (2008) have Olympic gold medals in this event, but Wariner is aging and Merritt is just coming back from a long suspension due to testing positive for a banned substance in 2010.
Merritt took second at the World Championships in 2011, and could be headed towards back-to-back gold medals if he is on his game in London. First, he'll try to top the field in Eugene on Sunday.
Prediction: 1. LaShawn Merritt, 2. Jeremy Wariner, 3. Jamaal Torrance.
5. Women's 1,500 Meters
Morgan Uceny will try to make London in a stacked field.
Stu Forster/Getty Images
Jenny SImpson is the 2011 world champion in the 1,500 meters, and she might not even make the team. That's how power-packed the race will be in Eugene next Sunday. The top nine American times this year are all within two seconds of each other. Morgan Uceny is another contender, and will be hungry after dominating the Diamond League in 2001 before falling in the world championships.
Prediction: 1. Morgan Uceny, 2. Jenny Simpson, 3. Anna Pierce.
4. Women's 200 Meters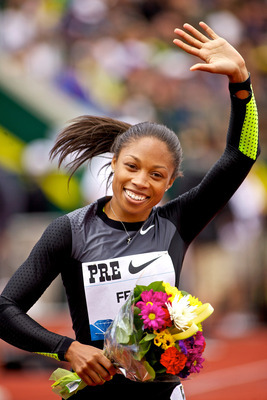 Allyson Felix should win the 200 meters if she can hold off Carmelita Jeter.
Craig Mitchelldyer/Getty Images
It's a nice rivalry between Allyson Felix and Carmelita Jeter in the sprints, and they will go toe-to-toe in both the 100 and 200 meters in Eugene. Felix edged Jeter in the 200 at Hayward Field in the Prefontaine Classic earlier this month, but Jeter beat her in the 2011 World Championships. Sanya Richards-Ross has the top qualifying time, and although the 400 is her strength, she should make it as well next Saturday.
Felix has decided to run the 100 despite having slim chances against Jeter, but keep an eye on that race as well.
Prediction: 1. Allyson Felix, 2. Carmelita Jeter, 3. Sanya Richards-Ross
3. Men's Decathlon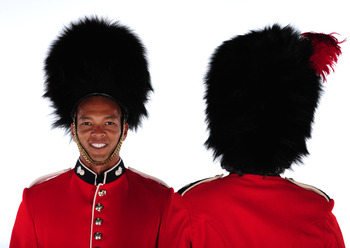 Can the aging Bryan Clay defend his gold medal in London?
Harry How/Getty Images
A recent Sports Illustrated feature has fans hyped up about the potential for American men to inhabit all three podium spots in the London decathlon. First, they've got to duke it out at the Trials. Bryan Clay is aging but has the confidence and experience of winning gold in Beijing. Trey Hardee is in his prime but is coming off of Tommy John surgery. Ashton Eaton is the next superstar in the sport but is still a little raw. Although he has the lowest qualifying mark of the three, Eaton could break out and make a statement heading across the Atlantic.
Prediction: 1. Ashton Eaton, 2. Bryan Clay, 3. Trey Hardee
2. Women's 100-Meter Hurdles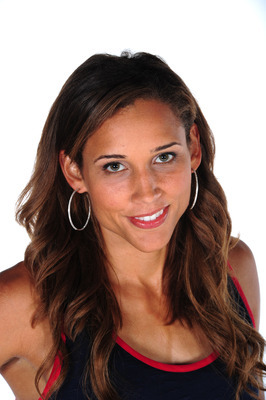 Stop staring and read the predictions.
Harry How/Getty Images
Die-hard track fans might not agree with putting this event as the second-most appealing of the Trials, but to the general public Lolo Jones has been one of the most popular stories leading up to the London Olympics.
Between her rough childhood, her failure in Beijing, her A.C. Green-esque virginity promise and her stunning good looks, she's the whole package. The fact that her qualifying time is fourth on the list heading into Eugene makes it more dramatic. How can you doubt her after all of that?
Prediction: 1. Lolo Jones, 2. Dawn Harper, 3. Kellie Wells
1. Men's 100 Meters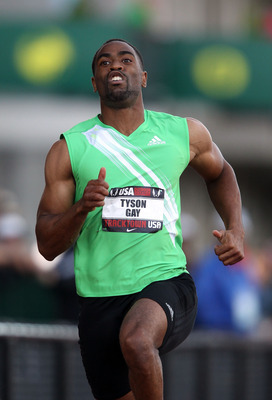 Tyson Gay is running through the pain in his Olympic quest.
Christian Petersen/Getty Images
If you don't know about Tyson Gay, just click here to find out.
When he's in peak form, he is America's fastest man and our best shot to take down the anomaly that is Usain Bolt. But Gay is coming off of hip surgery, and despite a recent 10.0 mark into a headwind, it's very possible that the fragile sprinter won't hold up.
Meanwhile, Justin Gatin has looked superb and Walter Dix is underrated.
Prediction: 1. Justin Gatlin, 2. Walter Dix, 3. Michael Rodgers
Keep Reading