Roger Federer: How Fed's Game Must Change to Win Wimbledon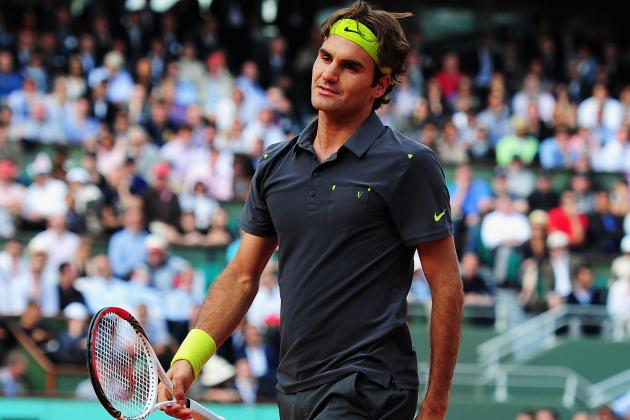 Mike Hewitt/Getty Images

Roger Federer has struggled lately. He hasn't won a Grand Slam tournament since 2010, and in his latest showing at Roland Garros he was beaten convincingly by Novak Djokovic.
Despite recent losses, Federer has always come up big at Wimbledon. He's won there six times, and will always be in contention on grass.
However if he's going to beat Djokovic and Rafael Nadal he's going to have to make some improvements.
Begin Slideshow

»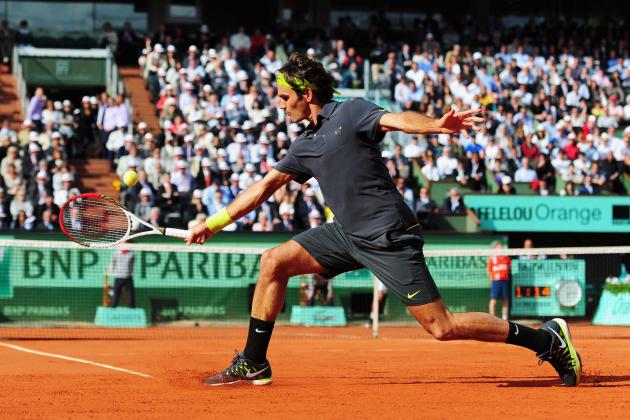 Mike Hewitt/Getty Images

Federer is on the wrong side of 30. He's clearly lost a step. It's not his fault—he can't control the natural aging process—but that lost step has made a difference in his game.
Djokovic and Nadal clearly haven't lost a step. They're in their primes and are playing at such a high level right now that Federer can't afford to have anything slowing him down.
I am by no means a physical therapist, but we've seen athletes regain their old form even as they've aged. It might take a change in diet or training regimen, but Federer there are things Federer can do to slow down the aging process.
Whatever he does, he's going to have to do something. In his current state beating Nadal and Djokovic is going to be difficult, so finding some sort of change in his routine to regain some of his lost athleticism is crucial.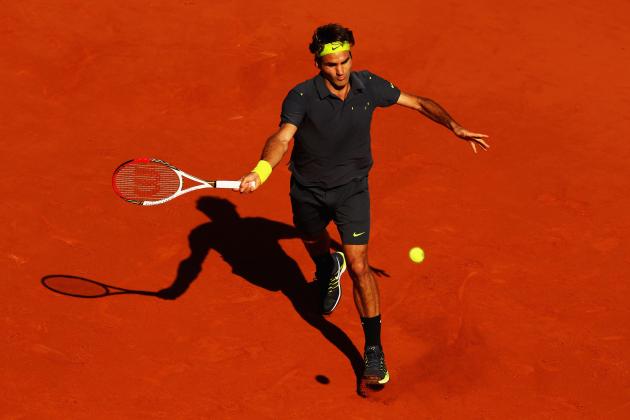 Clive Brunskill/Getty Images

In his French Open match against Djokovic, Federer's forehand was a problem, particularly early in the match. He lost several early points because of it, which he can't afford when he's playing against top players.
This is going to be a tough problem to fix. Federer needs to look at the tape of his match with Djokovic (and many of his other recent matches) and see if there's a problem in his swing that needs fixing.
If that's the case, some time with a coach could help him. If it's a bigger problem, perhaps an injury or just another side effect of getting older, he's going to have to dig deeper to fix it.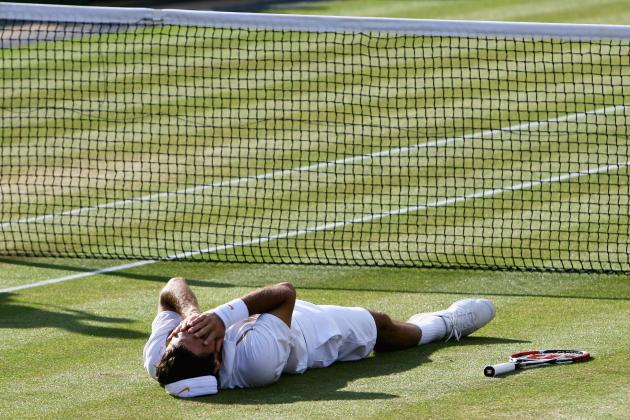 Ryan Pierse/Getty Images

In his prime Roger Federer was the tennis equivalent of Tiger Woods. If it was close in the end he was going to raise his game to ridiculous heights and win. His opponents were scared of him because of his focus, poise and confidence.
That Roger Federer hasn't been around for a while and it shows. He's making mental mistakes which are causing more unforced errors than ever.
When he's had chances to take leads (such as early in his match with Djokovic) he hasn't pounced. That has to change.
There isn't a surefire way to fix a confidence issue (which isn't the best way to describe what we're seeing, but it's close). This has to fall on Federer himself. If he's ever going to physically be the old Federer he has to feel that way mentally.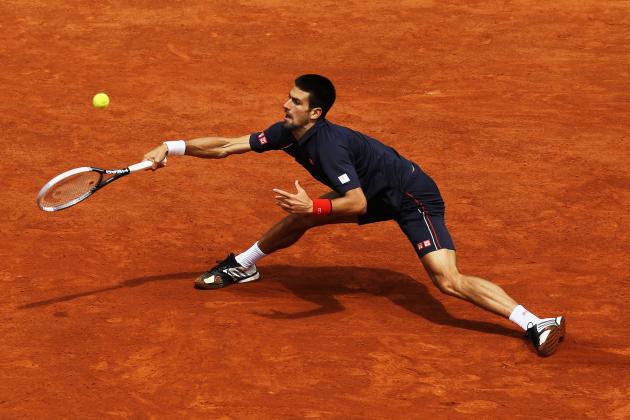 Matthew Stockman/Getty Images

There are plenty of areas that Federer has to improve on his own. However, nothing would help him more than simply getting lucky.
At his current level it seems very unlikely that Federer could beat both Rafael Nadal and Novak Djokovic. It's just very hard to beat two guys who are better than you in a row.
But if Federer could get lucky and avoid one of them at Wimbledon he might have a shot. Anything can happen in one match, and Federer at his best is capable of beating either of those guys once.
It almost happened at Roland Garros when Djokovic was tested by Jo-Wilfried Tsonga, but Djokovic came through and ended up beating Federer.
It's a long shot, but to win at Wimbledon Federer is going to have to get lucky.