Roger Federer: Why Fed Has Legit Shot at Wimbledon 2012 Crown
June 20, 2012

Roger Federer has been historically brilliant at Wimbledon. He has rewritten the record books for the tournament in England.
Only two players in the history of tennis (Pete Sampras and William Renshaw) have won more Wimbledon crowns than Federer.    
Wimbledon is shaping as a battleground. Three players, including Roger Federer, are battling it out for the World No. 1 ranking and the Wimbledon crown.    
Novak Djokovic, Rafael Nadal and Roger Federer are all in contention to hold that illustrious top spot after a successful run at Wimbledon. 
Djokovic has held the No. 1 ATP Ranking since July 4, 2011, after winning his first Wimbledon title. 
Federer can retake the No. 1 ranking if he wins Wimbledon and Djokovic does not advance beyond the semi-finals.
There are whispers around tennis that Roger Federer's age and playing experience are starting to catch up with him.  That he can no longer be as successful as he once was.  Federer has not won a major tournament in two years, and has been dominated by Novak Djokovic. 
The whispers are creeping doubt into Federer's game.  The 30-year-old looked slow, and he did not have the strength on his backhand to keep up with Djokovic at the French Open. 
I do not buy into any of the negative press Federer has been receiving.  Yes, Federer is a different player than the one he was five or six years ago, but even with that said, Federer still has one or two championship runs left in him.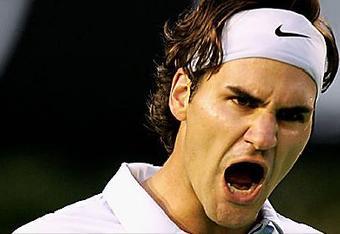 Federer knows Wimbledon better than anyone in the world.  His aggressive style of play is still there, and he has shown no signs of changing his pace.
He has already won four singles titles this season, and has reached the semifinals in both Grand Slams.  Those four singles titles already matched his total from a year ago. 
He is still Roger Federer, after all.  He still holds six titles at the Wimbledon tournament.
It is not like an aging veteran has not already pulled off an upset or two at in a Grand Slam.  Pete Sampras won his last major in 2002.  At 31-years-old, no one expected Sampras to even come close to winning a major.  Up to that point, Sampras had not won a title of any kind for two years.
The same can be said about 29-year-old Goran Ivanisevic.  Ivanisevic won Wimbledon as a wild card in 2001.  His championship at Wimbledon was unexpected, and is still considered one of the most surprising moments in Wimbledon's illustrious history. 
Wimbledon may help Federer out by the numbers.  The tougher the draw the better chances for Federer. 
With many sports, the physical is in only 20 percent of the game, and the mental is the other 80 percent.
Federer has historically dominated this tournament.  Plus notable wins over say, Milos Raonic, John Isner and Jo-Wilfried Tsonga will convince him he is ready to make that magic happen once again.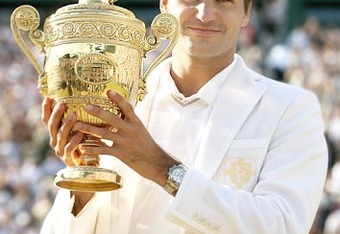 Federer needs to use the first few rounds of Wimbledon to eliminate any doubts about him. 
Federer's talent has not fallen far behind Djokovic and Nadal, and expectations are still there for Federer to produce at a major tournament.  Federer needs to reassure himself that his skill set has yet to deteriorate.
Federer also needs to embrace his new role as the underdog. When you are not considered a favorite and you allow the pressure to be taken off your shoulders then you can play freer.  You will allow yourself to play more instinctual and that is really what Federer needs at this point.
As Federer's physical game has changed, so has to his mindset.  He can no longer place that internal pressure on himself and think "just one more Wimbledon."
Federer has to allow the pressure to alleviate, and not succumb to the mental pressures he once placed upon himself. 
No fan of Roger Federer wants him to fail at Wimbledon. This is his tournament. This is his major. He should go out, have fun and allow the field to come to him. 
He should go get his one more Grand Slam title.  After that, allow all of his critics and naysayers to critique him while he is afforded a few years of aging underdog nothingness. 
Really, any fan of tennis should want Federer to get his seventh Wimbledon crown. So when we have the days of his ranking down in the teens, playing only intermittently at his favorite tournaments, we can talk about and truly appreciate the man that once was. 
Because that is the point, we need to realize the old dude used to be the dominating Roger Federer. Federer was a man who not only conquered, but also revolutionized an era in the sport of tennis. 
Call me a romantic, but with all of the pressure of the World No. 1 ranking, the upcoming Olympics and a 2012 Wimbledon crown hanging over his head, does Roger Federer stand a chance at Wimbledon?
My answer is yes.