SEC Football: Commissioner Mike Slive Wise to Fight Against the Plus-1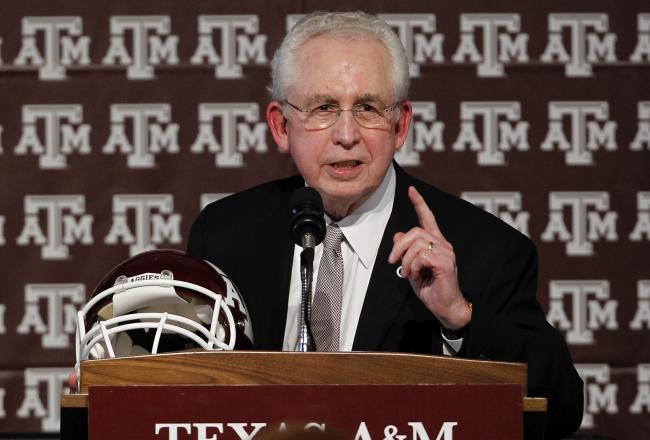 SEC commissioner Mike Slive
Aaron M. Sprecher/Getty Images
Another week, another round of BCS meetings.
It seems like we have more meetings in college football than we have actual games.
The leaders of the 11 Football Bowl Subdivision (FBS) conferences and Jack Swarbrick of Notre Dame are meeting in Chicago this week to try and iron out the details of the future of the FBS postseason.
The plus-one model, which would create a national championship matchup after all bowls have been played, was once on life support. But thanks to Pac-12 commissioner Larry Scott, it's back on the table—and possibly not just a bargaining chip.
SEC commissioner Mike Slive isn't interested in the plus-one, according to ESPN's Joe Schad.
Slive: It would be hard for me to accept Plus-One

— Joe

Schad

(@schadjoe) June 20, 2012
Good for Mike Slive.
The plus-one would essentially blend the old pre-bowl coalition days with the desire to crown a true "national champion." That's not good enough.
The goal for reformatting the college football postseason should be to make the game as healthy as possible.
What is Mike Slive's motivation for wanting the top four in the playoff regardless of conference?
The game.
Not just the regular season. Not just the postseason.
The game.
The best way to do that would be to invite the four best teams—regardless of conference affiliation—to the playoff and then make the BCS National Championship Game a Super Bowl-style event. A four-team playoff that invites the top four teams accomplishes everything that the public wants. It protects the integrity of the regular season without diluting a playoff.
We've never had more than four teams have a legitimate gripe at the national championship at the end of the season, and we shouldn't allow teams to compete for the crystal football unless they've truly earned it.
It would also allow the best teams to "earn it on the field," which has long since been the gripe for BCS detractors.
It isn't rocket science, and it's frustrating that some college football leaders are trying to make it rocket science.
Hopefully, for the good of the sport and everyone involved, Slive will get his way.
This article is
What is the duplicate article?
Why is this article offensive?
Where is this article plagiarized from?
Why is this article poorly edited?