College Football Recruiting 2013: Ranking the Top 25 Elite Defensive Recruits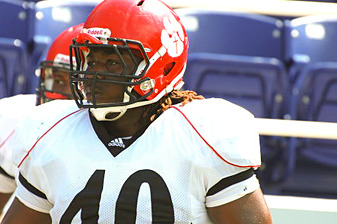 Rivals.com
Like I said with the offensive recruit rankings, this is straightforward, simple and quick.
These rankings are about the top defensive recruits as players on the football field—not about where they are going, visiting, top fives or anything.
This is football evaluation information ranks the top 25 elite defensive recruits for the 2013 college football recruiting class.
And we start now.
Begin Slideshow

»
Scout.com
Bain is a 6'5", 285-pound DT prospect from Florida. A tall and raw prospect, Bain presents a blank canvas, as he's still converting to football from basketball.
Yet, he plays in the trenches with good strength, and I think he can grow into a two-gap DL. His length allows him to stay clean of blocks, so he can free himself up and use his athletic range to pursue ball carriers.
He's headed to Florida State.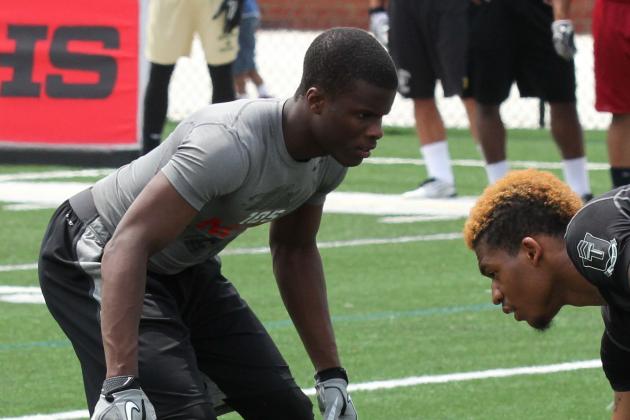 247Sports.com
Wiggins heard some whispers this spring questioning his height, yet he showed up to a couple workouts and measured in at 5'10".
Combine that with a 170-pound frame, and you get a solid-looking DB. Wiggins can play CB or FS for a defense, as he shows excellent agility and transition quickness.
The Georgia commit is extremely instinctive, has outstanding speed and plays with great range on the back end.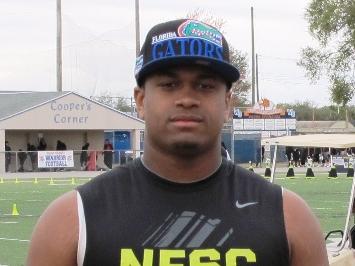 247Sports.com
Brantley is a 6'3" DT prospect that weighs nearly 305 pounds. He's a scheme-versatile trench player, as he can fit in a 30-front or a 40-front.
Brantley can eat up space, lean on blockers and keep his linebackers free. You can also ask him to shoot gaps and make stops in the backfield.
Committed to Florida, Brantley fits very, very well in Dan Quinn's defensive scheme.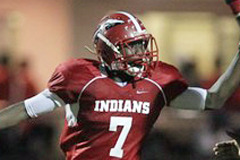 Scout.com
Alexander hails from Florida, and he's a pure cover corner. At 5'11", 185 pounds, Alexander has a trait that many CBs of today do not have: short-term memory.
He's supremely confident corner, as he has excellent recovery speed and can excel in both man and zone coverage.
He's quick in his initial copies, agile to shadow and has solid instincts for passing routes.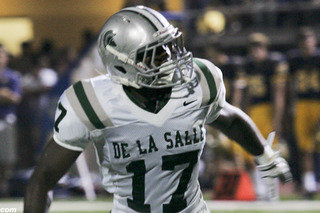 247Sports.com
Hutchings stands 6'1" and weighs 210 pounds. He's from the Northern California high school powerhouse De La Salle.
An athletic defender, Hutchings can play OLB, SS or a hybrid rover role in college.
He plays with great range, good speed and instincts, and he is quick to find the football. He'll need to hone his coverage skills should he move to safety in college, but he'll be a definite standout due to his ability to make plays in the box.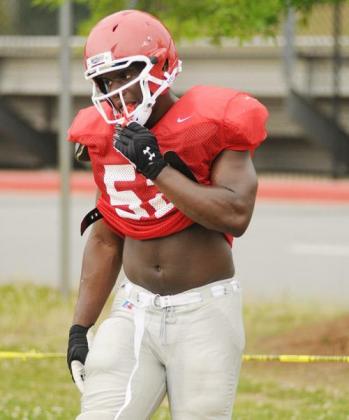 Scout.com
Hailing from Georgia and committed to Auburn, Lawson is a 6'2", 255-pound DE with great tools. He really has a high upside, and this spring, he seemed to realize how good he could be.
Lawson can surge of the edges, squeeze the pocket with good speed and fight, use some strength and burst on the passer. He can also factor from the backside vs. the run and flashes strength to anchor head on.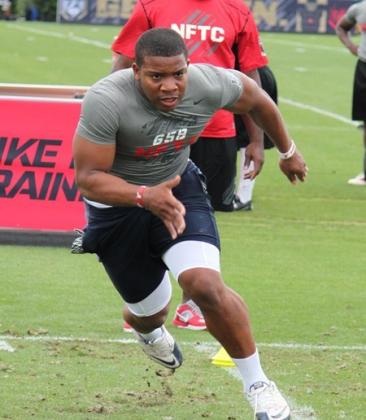 Scout.com
Walker plays DE now, but he could easily grow into a quick, gap-shooting DT in college. He goes 6'4", 275 pounds on the hoof and fly off the ball in a blur.
Walker has solid strength to hold his own at the point of attack, athleticism to free himself up and great short area chase ability to finish on the ball.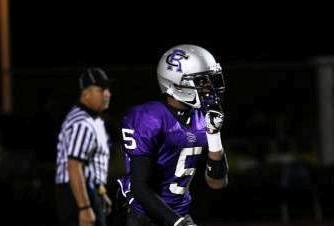 Scout.com
Goodman has the makings of a star in college, as the SoCal native is a 6'2", 190-pound safety prospect.
He can play FS or SS and has excellent speed, range, instincts and physicality. He will fly up lay a lick on a RB to combat the run while also showing great hips, transition quickness and closing speed vs. the pass.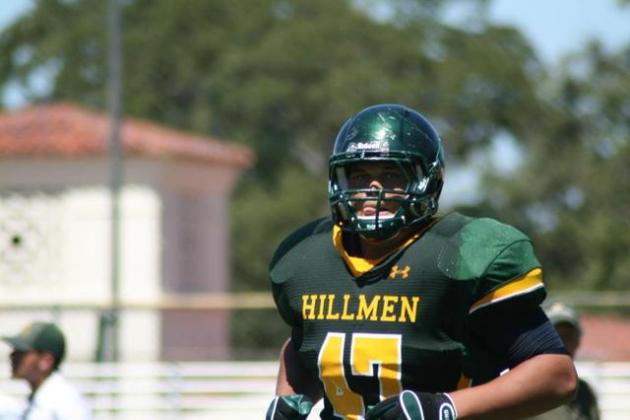 247Sports.com
Vanderdoes, to me, fits best as a DE in a 30-front scheme, yet he can also play DT in a 40-front. He's perhaps the strongest player pound-for-pound in the country.
It's nothing for Vanderdoes, 6'4", 295 pounds, to come off the ball and just overwhelm a blocker with his strength. He can toss an OL aside and flashes solid hand quickness and a good finish on the ball.
He's a bit more agile than one would think and is a prime-time player.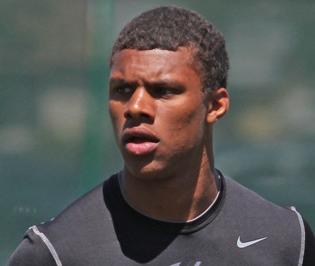 247Sports.com
Redfield is a free safety through and through. At 6'2", 195 pounds, he has excellent natural athleticism, great speed, can get off the hashes with range and roam around in deep thirds as well.
Redfield is instinctive and aware in coverage, rarely gets looked off by a QB and breaks on the ball with speed and quickness, showing outstanding hands and ball skills.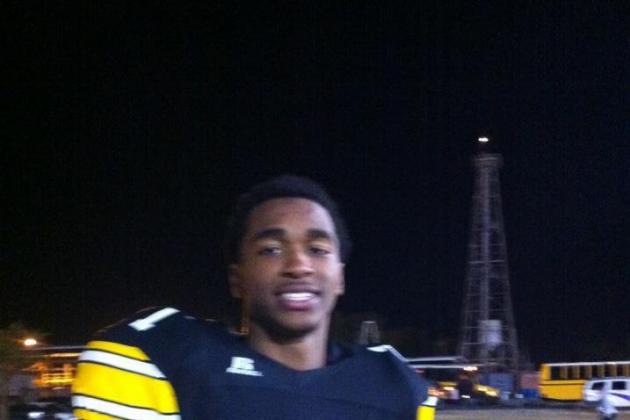 247Sports.com
Some have billed Williams as having the best first step of any pass rusher in this class. He stands 6'3", 230 pounds and is from Louisiana.
Williams can surge off the ball, jumping on top of a blocker and just run around them to burst on a poor QB. He'll hawk from the backside, but is at his best when he can pin his ears back and just rush the passer.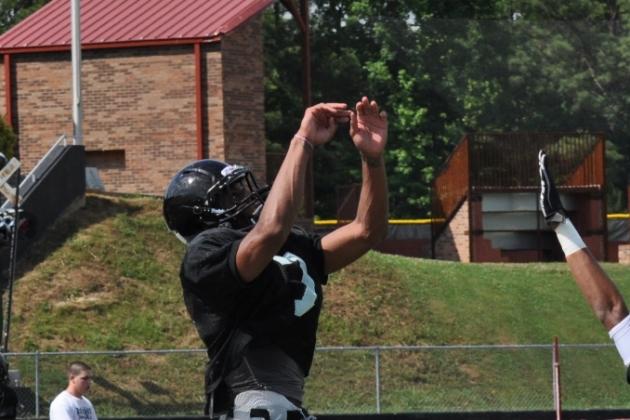 247Sports.com
Bell has outstanding versatility, as the Tennessee native is a 6'1", 190-pound defensive back. I mean that because he play any spot in the secondary for a defense.
Whether you need him at FS, FS or CB, Bell can do it. His athleticism, quick feet, range and excellent closing quickness are all outstanding. He shows great ball skills and can hit big too.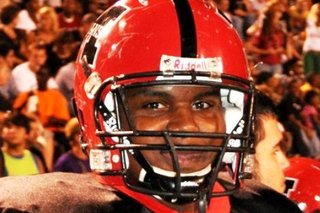 247Sports.com
Liner is has the tools of a classic one-gap DT, as he's got a great initial burst off of the line at the snap. He can fire out, with solid leverage and shoot a gap like an assassin.
At 6'3", 270-pounds, he's a great athlete for trench play and has solid strength. He can fight to pressure, and once he learns to use his hands better, he could be a star at Auburn.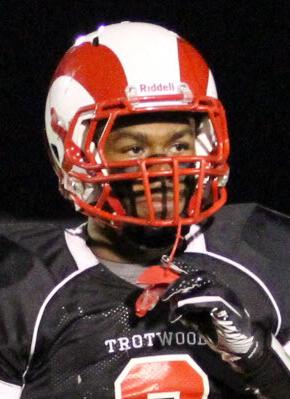 247Sports.com
Burrows has the size of a safety but the speed and athleticism of a corner. He stands 6'2", 195 pounds and can cover very well.
From Ohio and a future Buckeye, Burrows can line up and use his length to press and disrupt a WR's timing in his release.
He'll adjust and mirror well, then attach himself to the hip of the WR and try to squeeze them off their route.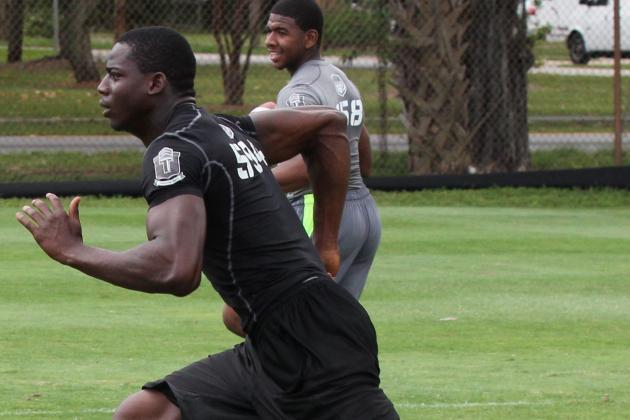 247Sports.com
A Miami native, Thomas is a rangy and speedy 6'3", 210-pound OLB prospect. He can fit in a 4-3 as a classic chase guy on the weak side or as a strong side guy that can jam TE's and play the run.
Thomas also can fit well as a 3-4 OLB, as he can burst off the ball off the edges and rush the passer well. His versatility and athleticism will get him on the field early in college.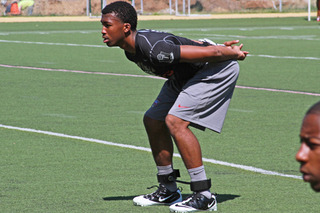 247Sports.com
Fuller has classic man-to-man cover skills for a CB. Hailing from D.C., he goes 6'0", 185 pounds and is one the best pure athletes in this national class.
Fuller has shown improving technique, which is scary because his athleticism, quick feet, solid jamming strength, instincts and ball skills are already very, very good.
This guy could be a defensive superstar in college.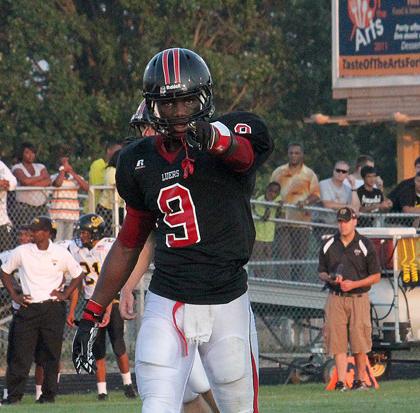 247Sports.com
Smith is a 6'3", 225-pounder from Indiana that is headed to Notre Dame. He will stay at OLB in South Bend, but while he can get upfield top rush, Smith can also cover TE's and RB's very, very well.
Smith is very athletic, has great instincts in coverage and solid hips to adjust to pass-catchers coming out at the junction point. He has a chance to become one of the more complete players to come out of this class.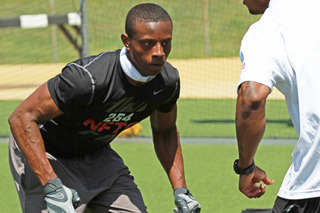 247Sports.com
Woodard is a pretty polished CB prospect from New Jersey that stands 6'0", 185 pounds. He could potentially move to FS, yet leaving him at corner will be fine too.
He just has excellent instincts and plays the game right. Woodard can excel in both press and off-coverage schemes, doesn't panic when he is in trail position and use a sharp plant and drive to close out on the ball to break up the pass.
He's headed to Ohio State.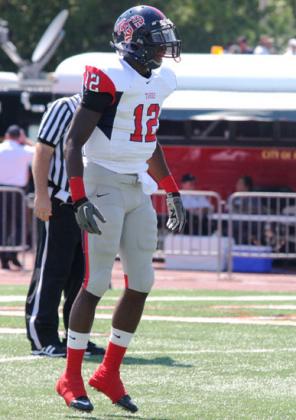 Scout.com
Conner is from Mississippi and is a 6'2", 200-pound safety prospect. He has a muscular and fit frame to go along with excellent on-field talent.
Conner is quick to fly up into the box to assert himself vs. the run. He is great at open-field tackling but can also hit with some thump.
His coverage awareness needs work, but he has the speed and range to really become a great player in the SEC.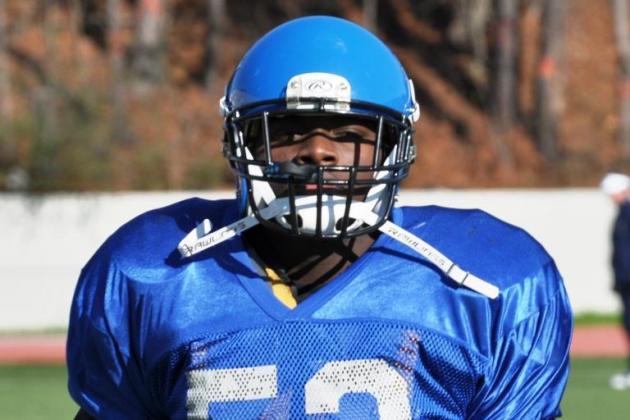 247Sports.com
Adams is a warrior in the trenches, as the 6'3", 285-pound DT can really one-gap well. He's overwhelmingly explosive off the ball at times and flashes great hand quickness.
He needs better leverage and some technique refinement, but he's strong at the point of attack, can shed with quickness and has solid burst to finish on the ball to complete the play.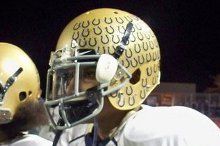 Scout.com
Cravens is an athletic defender that could realistically play FS, SS, CB or OLB. He's a 6'1", 205-pounder from SoCal that is committed to USC.
Cravens has great instincts and ball skills. His speed is solid and he can play with great range; however, he's just an excellent all-around football player.
Look for him to be moved around all-over the field at USC, used in a way Troy Polamalu is by the Steelers.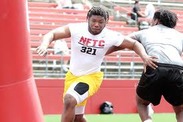 Rivals.com
Bigelow has beast mode potential, as the Delaware native is 6'3", 297 pounds these days. He can burst of the ball at the snap and relishes physical contact at the point of attack.
His strength is great, which allows him to fight to pressure in the pocket, shed blockers and use his quickness to finish on either the passer or ball carrier.
He can one-gap well and could even play strong-side DE at USC.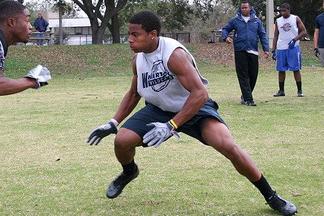 247Sports.com
Hargreaves is the top CB prospect in the country, as the Florida native stands 5'11', 185 pounds and has been well-coached.
He plays with outstanding technique, even will slow play a route at times and really has a natural feel for the game.
Yet when it's time play fast, Hargreaves has good foot quickness, speed, transitions out of his backpedal easily and is quick to plant, drive and close on a ball.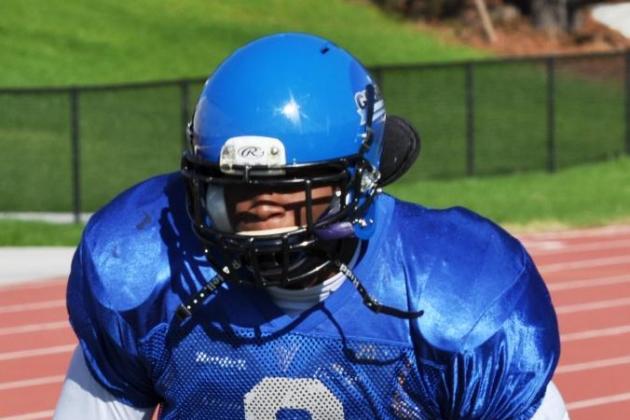 247Sports.com
Foster is a 6'2", 245-pound LB prospect from Georgia that is going to be fantastic.
He has excellent instincts, smarts, first step quickness to insert himself in holes, speed to play with range, strength to shed blockers and thumping ability at the point of attack.
He needs to get better at playing the pass, but shows great athleticism to become a factor in zone coverages.
Committed to Alabama, Foster could actually be the best player in the country.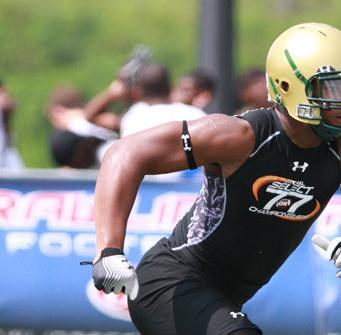 247Sports.com
Nkemdiche is a monster 6'5", 270-pounder that can play DE, DT or even 3-4 OLB. He's amazingly strong and powerful, along with very, very good athletic ability, speed and quickness.
He can overwhelm at the point of attack, is very, very competitive and plays with great force and tenacity.
Nkemdiche has the quickness in his hands to become dominant as a rusher once he adds to his pass-rush plan, can sit and anchor with ease vs. the run and has great range.
He's committed to Clemson.
Edwin Weathersby has worked in scouting/player personnel departments for three professional football teams, including the New York Giants, Cleveland Browns and the Las Vegas Gladiators of the Arena League. He spent a year evaluating prep prospects and writing specific recruiting and scouting content articles for Student Sports Football (now ESPN Rise-HS). A syndicated scout and writer, he's also contributed to WeAreSC.com, GatorBait.net and Diamonds in the Rough Inc., a College Football and NFL Draft magazine.