Euro 2012 Quarterfinals: One Key Factor for Each Team to Advance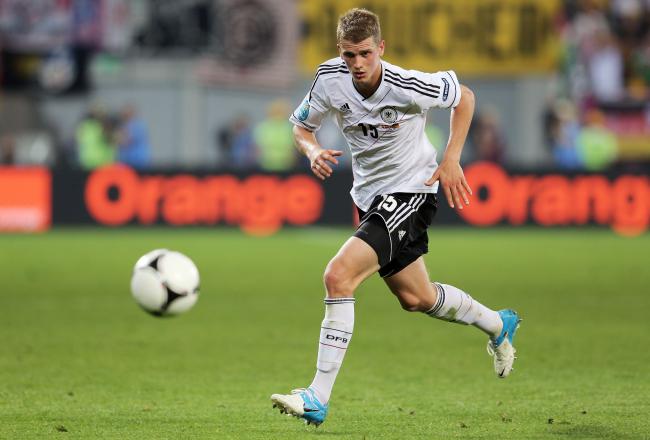 Joern Pollex/Getty Images
There are some truly tantalizing quarterfinal matches in the 2012 European Championships, and many of them could hinge on an individual performance here or a stylistic tweak there.
With eight teams capable of a high level of play, anything can happen. As is the case when games are played on the biggest stages, it's the little things that often make the biggest difference.
With that in mind, I've identified one key for every team that could be the difference between them advancing and heading home. Some teams need to continue doing what they do well. Others need to make adjustments, and quick.
Let's break down each team's key to advance.
Czech Republic: Stay Patient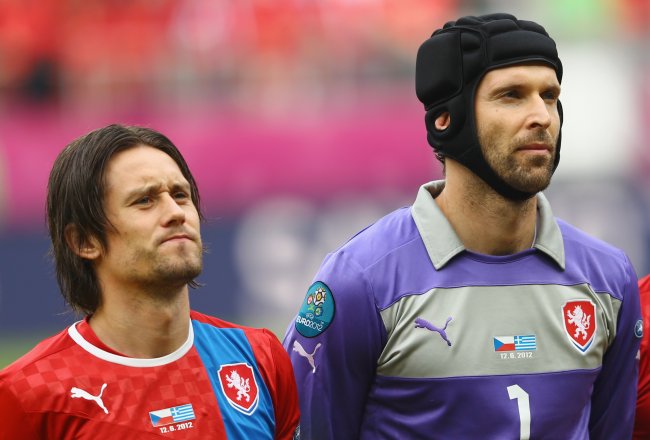 Christof Koepsel/Getty Images
The Czechs were absolutely carved to pieces by Russia's counterattack and lost 4-1 when the two countries met in the group stage.
With players like Cristiano Ronaldo and Nani, Portugal is even more dangerous on the counter. If the Czechs want to avoid a Portuguese barrage of goals, they'll remain patient, build up the attack slowly and play smart, stout defense.
If this game becomes too open, Portugal will rout them.
Portugal: Finish More Proficiently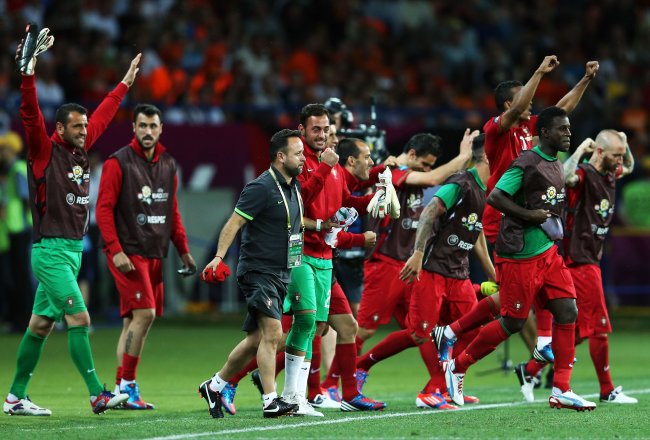 Julian Finney/Getty Images
The Portuguese have created numerous chances for themselves but, despite scoring five goals in the tournament, haven't been terribly proficient in finishing.
From Ronaldo's inability to finish anything in the team's first two games to Nani missing an absolute gimme against the Netherlands—and far more culprits than just those two—this team needs to finish when they get open looks.
Portugal won't be surprising anyone in this tournament any longer, so the team's chances may come fewer and farther between. They need to capitalize on the chances they get.
Germany: Don't Choke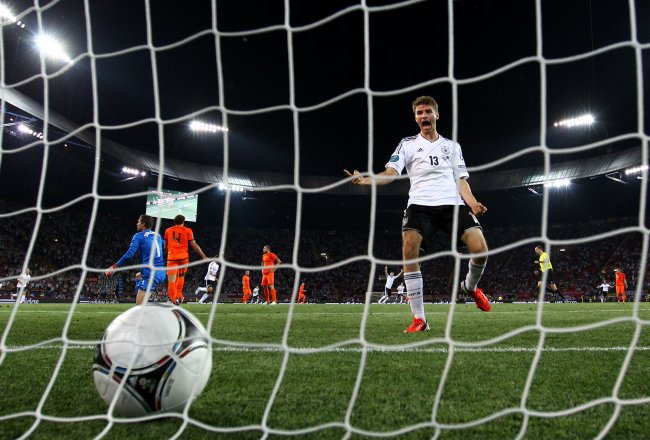 Julian Finney/Getty Images
Germany is better in every facet of the game than Greece. While I'm sure there are plenty of Greek fans who won't agree with that sentiment, from an objective standpoint I feel pretty confident asserting it.
The Germans cruised through the qualifying stages and looked very solid in group play—I would say they are the best national team in the world right now. If they play like they are capable of playing, they'll win.
Anything can happen in soccer, we all know that, but a loss to Greece would be a choke of epic proportions.
Greece: Keep it Close and Strike Late
Shaun Botterill/Getty Images
Greece has to frustrate Germany by sinking into a defensive shell, winning the majority of 50/50 balls, blocking shots before they reach goal and keeping the game slow-paced and boring throughout.
If Greece can keep Germany off the board for the first hour to 90 minutes, they can look to strike late and steal a win.
If they try to play Germany straight-up, they'll lose. If they play excellent defense and keep things tight, they might be able to find the net and pull off the shocker.
The Greeks have a penchant for pulling out ugly wins. While I think it's highly unlikely they'll win this one, I'm not completely counting them out.
Spain: Don't Get Too Cute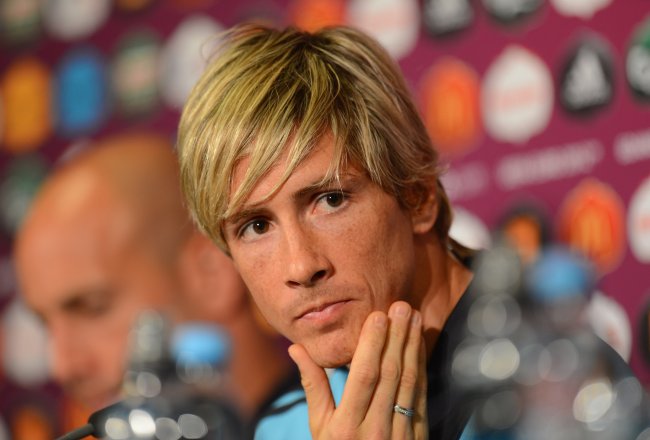 Handout/Getty Images
The game plan is pretty simple for Spain: dominate possession, play solid defense when possession is sacrificed and score when the opportunity presents itself.
The problem as I see it is that Spain sometimes makes one pass too many, or fails to take a shot hoping to create the perfect chance.
Spain is always going to win through finesse, but sometimes sending the ball toward the goal and hoping it finds the right head or takes a lucky bounce is worth a shot.
Spain has been pretty darn successful playing its style of football, so this is a minor point. But everyone is beatable if they fail to score a goal waiting for the perfect moment.
France: Forget About Sweden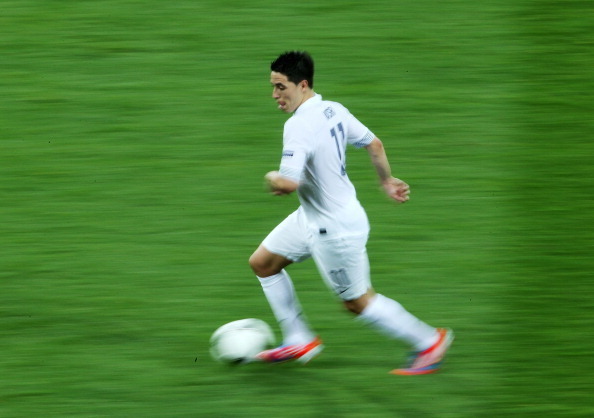 Ian Walton/Getty Images
France needs to pretend like the Sweden game never happened. They can't start doubting themselves and they can't play overly cautiously against Spain.
If they do, the Spaniards will handle them with ease.
France has the talent to compete with Spain. While I think they'll need to approach the game from a more defensive mindset to support the back line and concede some possession, this team is fully capable of finding the net on the counter.
If they approach the game in a similar style to the one Italy incorporated when it tied Spain, France can sneak out a win here. I still think Spain will prevail, but if France leaves the Swedish tilt behind them, it should be an excellent match.
England: Be More Assertive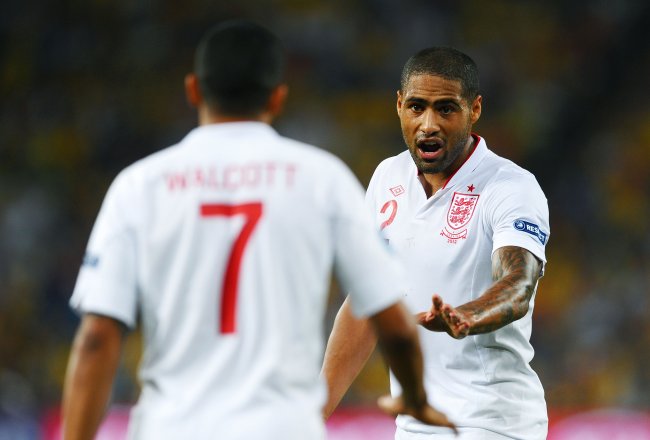 Laurence Griffiths/Getty Images
Against France, I understood England's cautious, defensive temperament, and it worked for the team in a 1-1 tie.
But I didn't understand it one bit against Ukraine.
England gave the Ukraine attackers too much room in the defensive third, allowed Ukraine to move the ball up the field far too easily at times and seemed content to backpedal to the box.
After an exciting 3-2 win over the Swedes and needing only a tie against Ukraine to advance, a certain amount of caution was to be expected. But it nearly backfired, and I think it will backfire if the team repeats that philosophy against Italy.
This game will be about possession and stout defense given each team's style, I get that. But Italy has quality finishers and will finish the chances Ukraine failed to capitalize on.
I like England in this game, but not if they play on their heels.
Italy: Mario Balotelli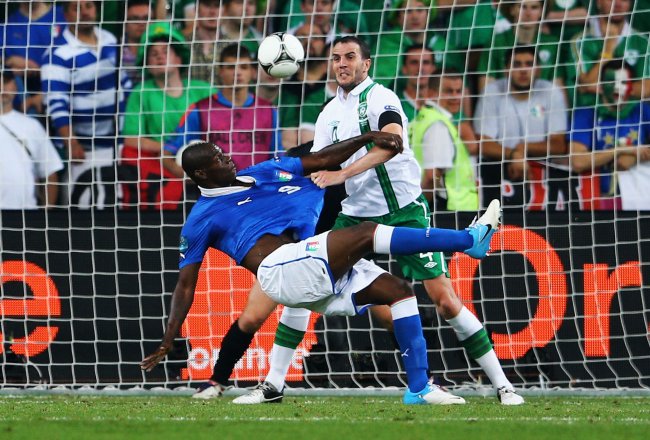 Christof Koepsel/Getty Images
I decried Balotelli for his hotheaded nature and lackadaisical attitude in the loss to Spain. I praised him for his incredible finish against Ireland. And I recognize that he is as capable of giving his coach and teammates fits as he is the English back line.
Mario Balotelli should start against England.
I like how Italy looked out of the 3-5-2 against Spain, and I think it would be effective against the 4-4-1-1 England is likely to use. This game will be a clash of the midfield, and open looks on the attack could be hard to come by.
So when they do, Balotelli—whether he starts or comes off the bench as a sub—needs to win his one-on-one battles and put consistent pressure on the English defenders.
If Italy can advance the ball up the field quickly to Balotelli and he can put the fear of God into England, he should open up the counterattack for his teammates or earn himself open looks at the goal. In a game where opportunities may occur infrequently, finishers like Balotelli and Wayne Rooney for England will be key.
Hit me up on Twitter—my tweets have more style than a Russell Westbrook press conference.

This article is
What is the duplicate article?
Why is this article offensive?
Where is this article plagiarized from?
Why is this article poorly edited?