NBA Draft 2012: Most Intriguing Prospects Following Pre-Draft Interview Process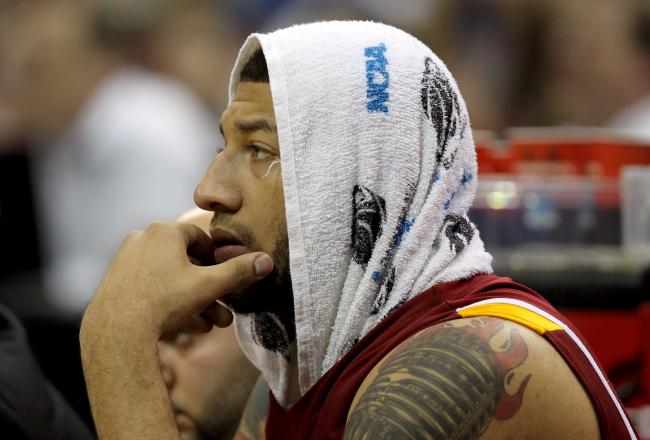 Jonathan Daniel/Getty Images
Jeremy Lamb did not shine in any of his public pre-draft interviews. He was already fighting labels of being too laid back and lacking a motor. The image he projected in his interviews fell in line with those stigmas.
Take a look at one example:
That said, these interviews can be deceiving. The fact is, some guys just don't interview well; sharing their thoughts and expressing themselves in this forum is not their strong suit. If NBA GMs and scouts have done their jobs throughout the season, they should already know more about these kids than these interviews will reveal.
Essentially, these interviews are for the media and the fans.
They introduce the players to the hardcore fans that are obsessed with knowing what the next additions to their teams are like. They give the media an opportunity to talk to hot and/or controversial prospects.
Though I believe the powers-that-be in the NBA may not put much stock in these sessions, it can in some instances, reveal a little about the way a prospect will deal with pressure.
Here are the prospects that have shined the most in the pre-draft interview process. It doesn't mean they are destined for on-court greatness, but they certainly have the chops to handle the media and NBA-level attention.
Austin Rivers
Sub-Zero is known for his ability to make clutch shots on the court, but in this interview with Draft Express he proves he's cool and collected in front of the mic. Rivers shows he understands the process and he is realistic about how it potentially affects him.
He's a sharp kid, and it undoubtedly has a lot to do with having a father (Glenn "Doc" Rivers) who has played and currently coaches in the NBA.
Royce White
White is one of the riskiest, yet talented players in the draft. He suffers from an anxiety disorder and has had some legal issues in the past. If you didn't know any of those things and you watched him interview, you'd be shocked to find that they are true.
He's bright, honest, humble—maybe to a fault—and very intelligent. Take a look at this interview from Draft Express:
Thomas Robinson
Robinson is ready to be a professional in every way. His game is perhaps the most NBA-ready of any prospect in the draft. He has already displayed the heart and resolve in his personal life to endure and achieve through hardship.
All that and he shows up for the pre-draft interview in a shirt and tie?
NBA folks should be falling over themselves to draft him. Check out this interview from Hoopsworld:
How much stock do you put in pre-draft interviews?
Damian Lillard
Lillard is the hot prospect from a small school so he has that innate instinct to prove he belongs. He's done that in drills at the NBA Combine, and teams know that he is a dynamic prospect. But I was impressed with the way he handled himself in interviews.
He's another kid that's bright and who understands the process, but he's honest and free enough to actually share meaningful information.
That shows a good level of maturity and comfort-level. Here he is in a interview with Draft Express:
Follow Brian Mazique and Franchiseplay.net for reactions, analysis and news from the world of sports and sports video games
This article is
What is the duplicate article?
Why is this article offensive?
Where is this article plagiarized from?
Why is this article poorly edited?