US Olympic Weightlifting Team 2012: Updated News & Analysis for America's Squad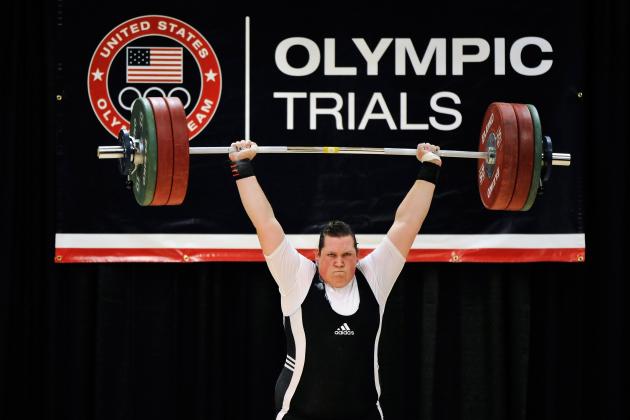 Jamie Sabau/Getty Images

Despite lackluster results and pea-sized medal hopes, there is good news for USA weightlifting entering London 2012: They aren't anonymous anymore.
Expect a noticeable uptick in American weightlifting buzz this summer, much of it emanating from the sport's newest star, Holley Mangold.
To learn more about Mangold's rising profile and the rest of Team USA's chances in London, read on.
Begin Slideshow

»
Ronald Martinez/Getty Images

You have to return to the mid-century heyday of U.S. weightlifting—names like Tommy Kono, Norb Schemansky and Chuck Vinci—to find an athlete with as much star potential as Olympic debutante Holley Mangold.
That statement is both an indication of America's lackluster history in the sport—Team USA hasn't medaled on the women's side in 12 years and the men haven't captured gold since 1960—and an endorsement of Mangold's latent appeal.
To tell Holley's story, we begin with the confirmatory disclaimer that she is in fact the younger sister of Jets All-Pro center Nick Mangold.
But really, that's just the hook.
Mangold also happens to be the first girl in Ohio prep history to play offensive line in a high school football game, and she was also the subject of a 2011 episode of MTV's True Life.
Then there's her weightlifting, a sport the 22-year-old didn't take up until college, but one for which she has demonstrated savant-level proficiency. Once considered a prospect for 2016, Mangold charged past her competition to qualify for London.
Even her coach, Mark Cannella, is at a loss for words. In May, after Mangold made the U.S. team at 75 kg+ (otherwise known as super-heavyweight), Cannella told the Associated Press (via NBCOlympics.com):
Literally a month before this a year ago, I took Holley over..At that time she was at a 220 (kilogram total for her two best lifts). She's moved 35 kilos in one year. So she's gone from a darkhorse to an Olympian in that amount of time. What an amazing thing.
More impressive still, Mangold packages all of this in a magnetic personality that has media outlets—including HBO's Real Sports, which did a dedicated profile of her in June—piqued with excitement.
To review: charismatic weightlifter with famous older brother possesses alluring back story and even more alluring athletic talent.
And although Mangold isn't a medal contender in London, a strong top-10 finish could put her on the radar for 2016 and unleash some of her considerable breakout potential.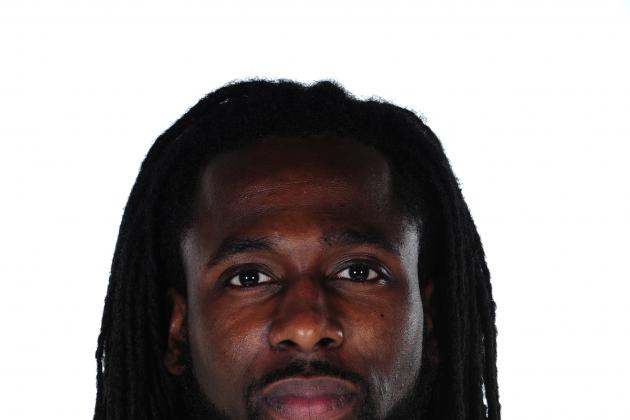 Harry How/Getty Images

Two athletes will join Holley Mangold in London looking to reverse Team USA's recent string of poor performances in Olympic weightlifting.
They are...
Kendrick Farris
Farris, a 2008 eighth-place finisher in Beijing, earned Team USA's lone bid on the men's side. Competing in the 85 kg weight class, Farris finished 19th at the most recent world championships (2011) and was a gold medalist at the 2010 Pan-American Games.
That accomplishment loses a bit of luster, however, when you consider that no Pan-American nation earned a weightlifting medal in Beijing.
Sarah Robles
The highest-rated member of Team USA's Olympic trio, Sarah Robles competes in the same weight class (75 kg+) as Holley Mangold. Robles' resume includes finishes of 10th, 10th and 11th at the last three weightlifting world championships (2011, 2010 and 2009).
That said, her progress seems to have plateaued in the past few years. At 2011 Worlds, Robles lifted 249 kg combined, two kilograms less than her mark from the year prior. Barring some unforeseen spike in performance, Robles appears to have landed a shade shy of the medal hunt.
On a positive note, we should mention that Robles' mere involvement in weightlifting qualifies as a minor miracle. Robles suffers from Madelung's deformity, a condition that, according to NBCOlympics.com, causes chronic pain in her forearm.
Despite the limitations therein, Robles has persevered to become America's top female lifter.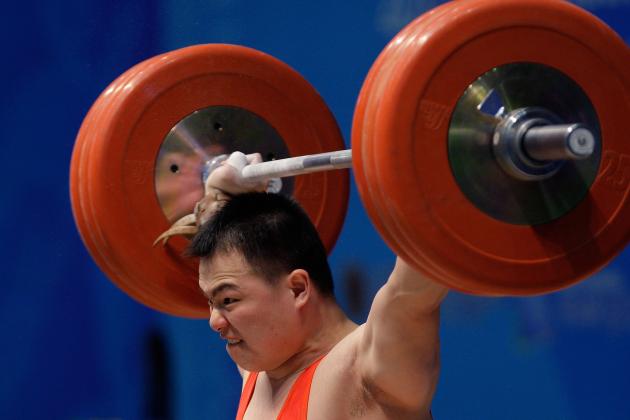 Chung Sung-Jun/Getty Images

Most of the world's elite weightlifters hail from one of three regions: Southeast Asia, the Middle East and the former Soviet Union.
China in particular has emerged as the dominant power since the introduction of women's competition, topping the medal tables at each of the last eight world championships, as well as the past three Olympic Games. China is joined in the top ranks by Russia, Iran, Kazakhstan and Turkey, among others
Wrestlers to watch include Kazakhstan's Ilya Ilin, the defending world and Olympic champion at 94 kg, and Russian Khadzhimurat Akkayev, a two-time Olympic medalist at 94 kg who has moved up to 105 kg in pursuit of his first gold medal.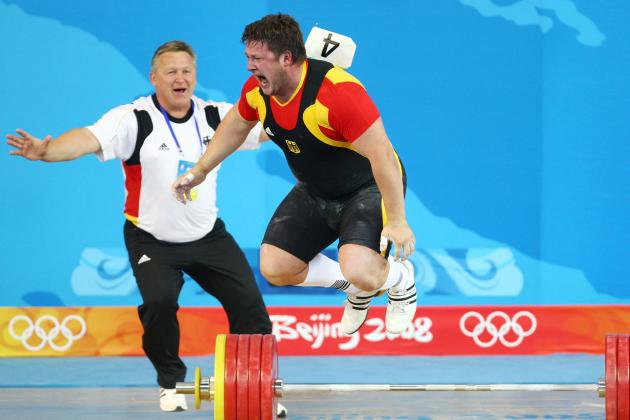 Julian Finney/Getty Images

Competition Dates: July 26-August 7
2012 Venue: ExCeL
U.S. Medal History: 41 medals total (16 gold, 16 silver 9 bronze), third all-time but none since 2000
Most Decorated American Lifter: Norb Schemansky (4 overall medals: 1 gold, 1 silver, 2 bronze)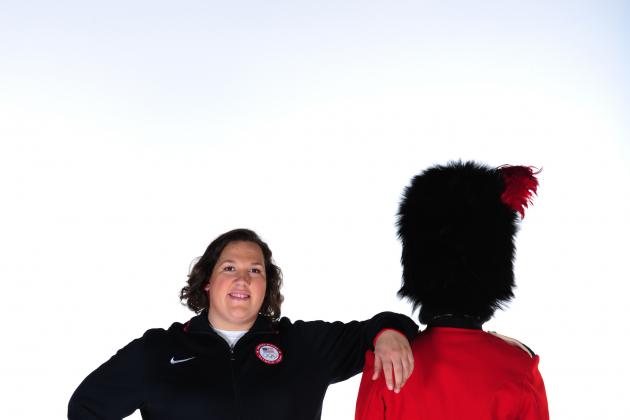 Harry How/Getty Images

USA Weightlifting's London success will be measured by attention gained, not medals won.
And quite frankly, the medal prospects are slim.
Neither Kendrick Farris nor Sarah Robles has finished in the top five at a major international competition (Senior Worlds or Olympics), and Holley Mangold has yet to even compete in one.
But Mangold still holds the keys. If she can sneak into the top 10, it offers big-time hope for her future and potentially draws more American eyes to the sport than at any other time this century.