WWE: Alberto Del Rio and the Perils of Not Paying Your Dues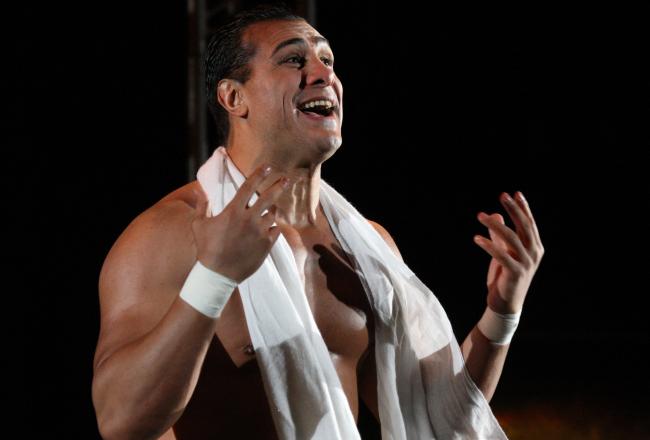 Del Rio: Qutting?
Gallo Images/Getty Images
As has been reported online at Wrestlezone and various other sites (such as F4WOnline), Alberto Del Rio's relationship with WWE has started going very sour very quickly as of late.
"Reportedly, Del Rio had a major dispute with a top WWE official and threatened to quit the company. One source says Del Rio is frustrated with his current standing in the company, while a second source claims the incident wasn't a big deal and the dispute was more about contractual terms. A third source believes the incident between Del Rio and management is a combination of the first two reports...The employee thinks the concussion was a cover up because of the issues going on between Del Rio and officials."
Whether the main issues have been Del Rio's "frustration" or contract issues, it seems like Del Rio is going into business for himself; namely, he is threatening to take his ball and go home if things don't go his way.
If the concussion story is true, then that is a ghastly thing for a contracted performer to do; however, it is symptomatic of another, larger problem that people like Alberto Del Rio and Brock Lesnar have gone through in their careers.
Let's face it: Alberto Del Rio, like Lesnar before him, never had to pay his dues on the main roster.
We've heard about "paying your dues" in the world of professional wrestling many times before, usually in the form of grizzled old vets like Bob Holly trying to sandbag and talk down to rookies or JBL committing borderline sexual assault backstage. However, despite the fact that Holly may have been jealous of people who actually had the potential to get over as performers and JBL...having whatever reasons he may have had, it is not like their gripe is completely illegitimate.
When one pays dues—in sports, business, anywhere—it can often create a strong work ethic and a knowledge of what it's like to be at the bottom. Now, I don't condone the idea that all rookies always have to pay dues (some just "get it,") it is sometimes a good idea for certain rookies to pay dues, because sometimes people who come in and get star treatment don't know how to handle it when things don't go their way.
Case in point: Alberto Del Rio.
Like Lesnar before him, Del Rio was brought to the main roster and immediately put in the upper-midcard/main event realm, and quickly was brought into the title picture. Both were seen as new blood who could carry the company, but when both encountered some kind of adversity, neither one showed much desire to stick it through.
Lesnar, famously, quit WWE two years into his career back in 2004, citing burnout and a desire to play in the NFL; Del Rio, faced with the fact that he might not be as good as he thinks he is (and hasn't connected with fans as well as WWE had thought,) is now threatening to quit after possibly faking a concussion to get out of competing at NWO.
Behavior like Del Rio's is not only unprofessional, it is harmful to his organization. Del Rio's possible phony concussion (and Del Rio knew to push the concussion button, seeing as how it's such a hot topic in sports now and he knew that WWE couldn't have ignored it) threatened the legitimacy of the No Way Out World Title match, forcing WWE to scramble and replace him with on-again-off-again main eventer Dolph Ziggler.
Let's not forget that many of WWE's biggest stars were once guys in the lower card who worked their way up. John Cena played the vanilla babyface role before turning heel as a rapper, but even then it took him a year or two to start getting noticed. The Rock started off getting harassed by crowds while playing Rocky Maivia. Stone Cold Steve Austin started off feuding over the Million Dollar Belt. All of those guys (despite Austin's own issues, which were personal and injury-related) had to stick through hard times to get their spots.
Del Rio didn't.
So here's my question: do you think that Del Rio's career would be going differently (and he would have a more positive attitude) if he were forced to pay his dues at first?
This article is
What is the duplicate article?
Why is this article offensive?
Where is this article plagiarized from?
Why is this article poorly edited?