Tyreke Evans and 9 NBA Stars Who Need a Change of Scenery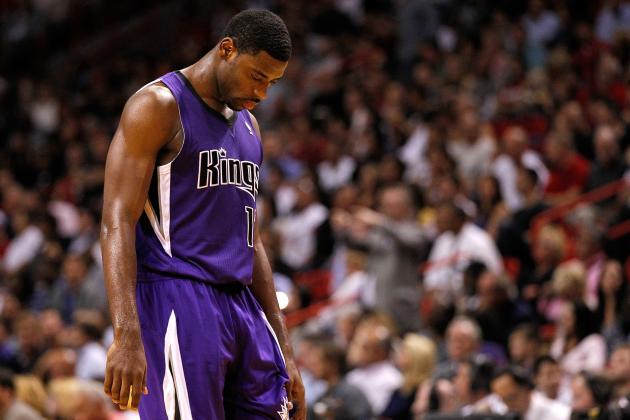 Mike Ehrmann/Getty Images

In the "win now" world of the NBA, general managers are always looking at ways to tweak and reshape their respective rosters.
Many times, changes are made in the hopes of acquiring the next great superstar. But there are also occasions where a team deals away (or chooses not to re-sign) an existing talent with the logic being that a change is best for everyone involved.
So, as the NBA offseason rapidly approaches, let's take a look at 10 players who could benefit from a new address next season.
Begin Slideshow

»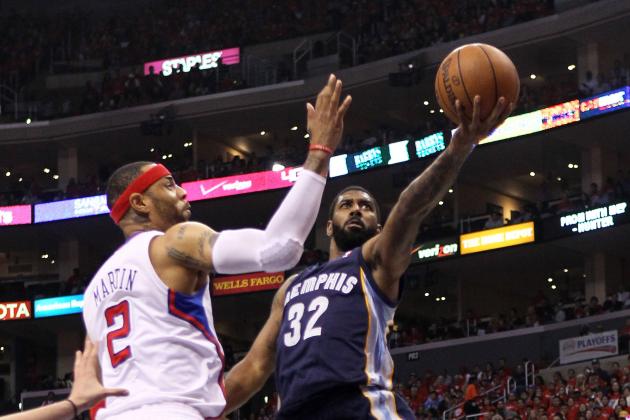 Stephen Dunn/Getty Images

For the past two years, O.J. Mayo has been a solid contributor off of the bench for the Memphis Grizzlies. However, it's apparent that he has the talent and ability to be a starter in the NBA, so it might be in his best interests to sign with another team this summer.
Disregard his horrid playoff performance this year: Mayo is a solid combo guard who could potentially put up 16 points per night in the right system. That system doesn't appear to be in Memphis, especially since the team has chosen to start defensive specialist Tony Allen over Mayo (and rightly so).
There will be suitors lining up for Mayo's services this offseason, and a different address may be all that the 6'4" guard needs in order to reach his full potential.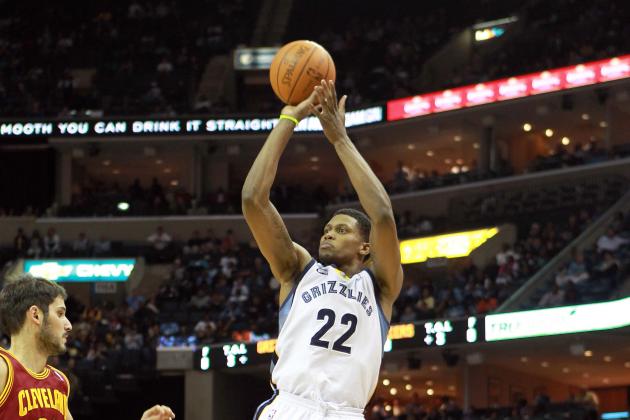 Andy Lyons/Getty Images

The Memphis Grizzlies aren't all that dissimilar from the Atlanta Hawks: a good, young team that lacks the one essential piece that would put it over the top.
As it stands now, the Grizzlies are already committed to more than $62 million in salaries next season, so the only way that they can make a significant move is by unloading one of their top-line players. Rudy Gay seems to be the most likely candidate, despite leading the team in scoring last year with 19.0 PPG.
There really isn't that much to knock about Gay's ability—it just appears that Memphis has hit a plateau with its current group, and a shake-up is in order. Even with three years and $53.66 million left on Gay's deal, the Grizzlies shouldn't have to look hard to find a dance partner, if they so choose.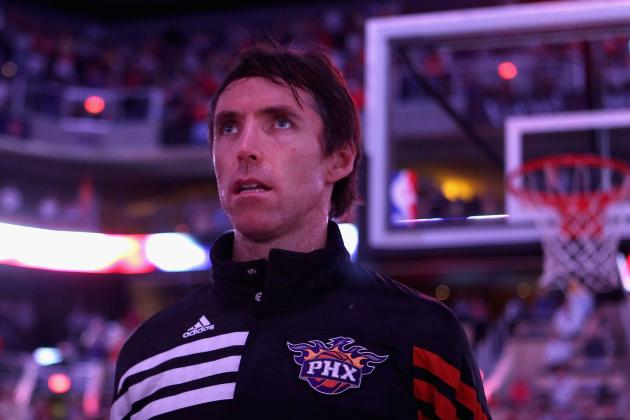 Christian Petersen/Getty Images

Steve Nash has said that he would stay in Phoenix if the team is able to significantly upgrade its roster, but that appears to be a very unlikely proposition at best.
Nash was extraordinarily professional this past season when it came to his impending free agency, but it's clear that a change of scenery is needed if the 38-year-old point guard wants to make one last run at a title.
Miami and New York seem like prime destinations, but Nash should be better off (at least in terms of potentially winning a championship) virtually anywhere he lands.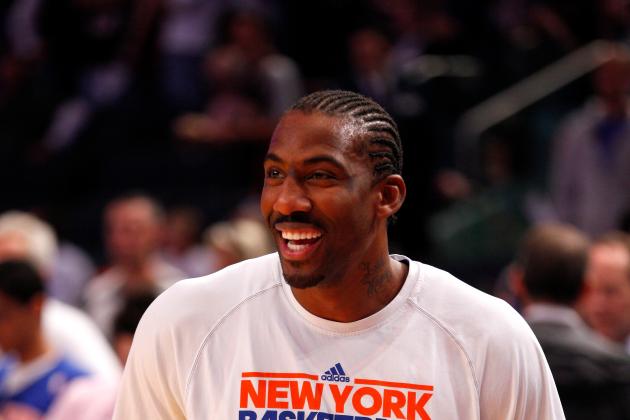 Jeff Zelevansky/Getty Images

The Carmelo Anthony-Amar'e Stoudemire experiment isn't working in New York.
Former Los Angeles Lakers head coach Phil Jackson called the team "clumsy," and it's obvious that the two superstars don't complement each other fairly well.
With all of the investment the Knicks made in Anthony, Stoudemire would be the player who is issued his walking papers first. The problem is that the 6'11" big man has three years and $65 million left on his contract—an extremely big pill for any team to swallow in a trade. So while a new address might be best for both Stoudemire and the Knicks, the likelihood of it actually happening is very slim.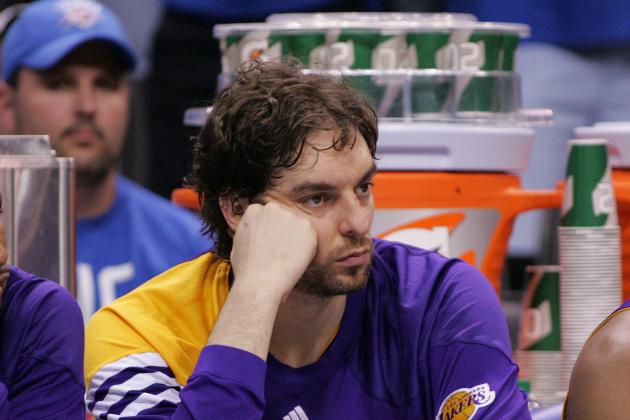 Brett Deering/Getty Images

Pau Gasol has been the subject of more than a few trade rumors in recent months, despite the fact that he's helped the Lakers win two championships in the past four seasons.
Much like most foreign players, Gasol's toughness has been called into question throughout his career. Even so, he's a nightly double-double threat who is unquestionably one of the top 30 players in the Association.
Much of the criticism surrounding the Lakers' two consecutive second-round exits has been focused on Gasol, so a potential trade would serve to benefit all parties involved.
Elsa/Getty Images

It's debatable, but Josh Smith might be the best player on a good (but not great) Atlanta Hawks team.
Being the alpha dog on a decent squad has its perks, but when that team consistently fails to take that next step in the playoffs, the ringleader is usually the one who takes the fall when the inevitable changes are made.
Smith is a supremely talented, uber-athletic 4 who can make jaw-dropping plays on both the offensive and defensive end. However, Smith has a penchant for taking ill-advised jumpers, often shooting the Hawks out of games.
Trading the 26-year-old Smith may seem counter-intuitive to the Hawks' youth movement, but something has to give if Atlanta hopes to pose a serious threat to Miami and Chicago in the coming years.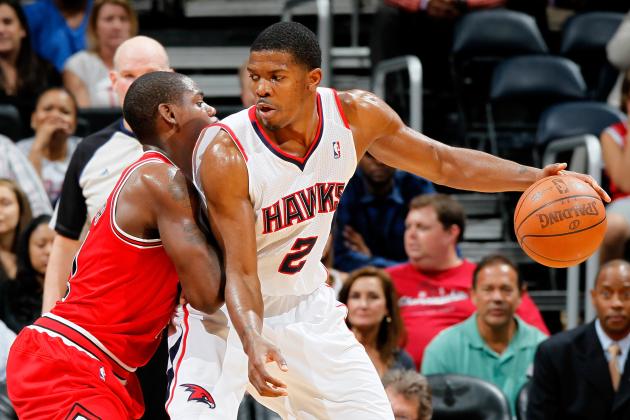 Kevin C. Cox/Getty Images

Atlanta Hawks' shooting guard Joe Johnson might be the most untradeable player in the entire NBA.
Over the next four seasons, Johnson is due a total of $89.3 million. That figure would be fine if the 30-year-old guard was an elite, top-10 player. Instead, Johnson is simply a very good, one-dimensional scorer who will struggle to lead the Hawks to any tangible postseason success.
If and when Atlanta continues to fail in the playoffs, the calls to deal Johnson will get progressively louder over the coming years. Now is probably the time for the Hawks to make a move, but they'll be hard-pressed to find a team that can absorb Johnson's bloated contract.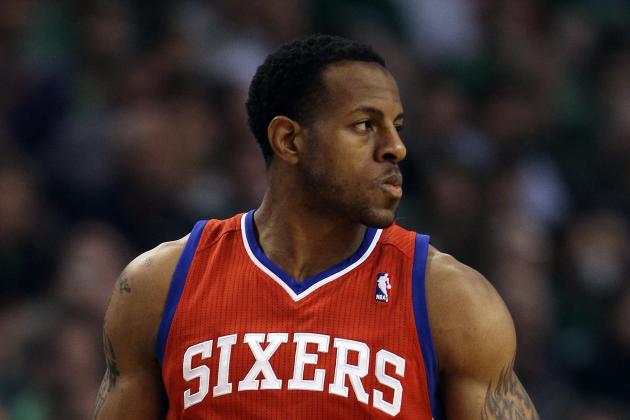 Elsa/Getty Images

It seems strange to say, but after the most successful season of Andre Iguodala's eight-year career, it may be time for Philadelphia to deal its mercurial swingman.
This year, many Sixers fans finally came to grips with what Iguodala can and should be tasked to do on the basketball court. But the fact remains that Philadelphia desperately needs someone who can drop 20 points per game, and trading Iguodala may be the only way that the team can acquire such an offensive talent.
The "Trade Iguodala" contingent is far smaller and less vocal than it was at this time last year, thanks to the 76ers' deep playoff run. That said, this may be the perfect time for the team to make a move since Iguodala's value will never be higher.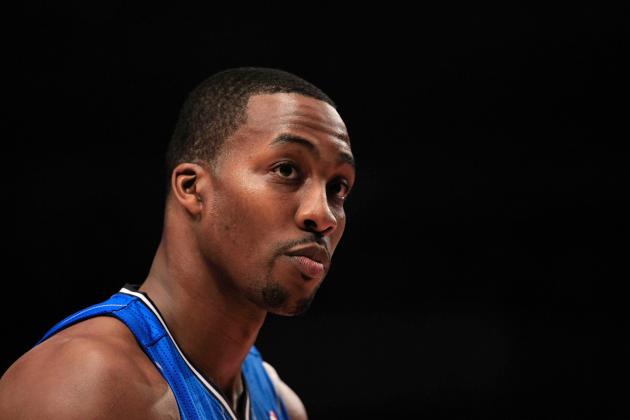 Chris Trotman/Getty Images

For the sanity of everyone involved, the on-again, off-again Dwight Howard saga finally needs to come to a conclusion.
It's been clear from day one that Howard no longer wants to be in Orlando, so keeping him last year only served as a distraction to both the Magic and the NBA at-large. Former head coach Stan Van Gundy was the fall guy for Orlando's first-round playoff exit, but the situation could have been avoided entirely had the Magic simply cut bait with their center earlier in the year.
Prolonging the sham only makes things worse, so the Orlando front office should be feverishly working the phones to move Howard as soon as humanly possible.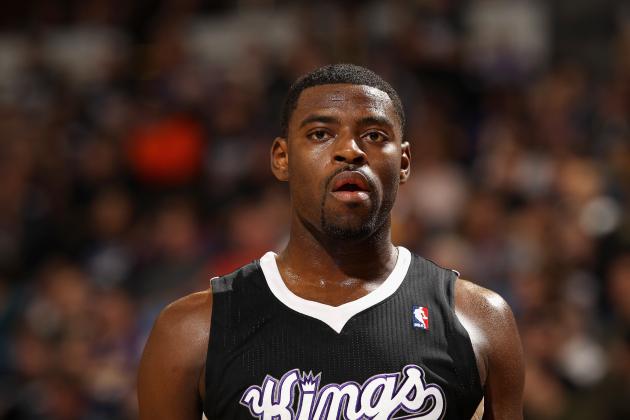 Ezra Shaw/Getty Images

Who is Tyreke Evans?
He has playmaking ability, but he might be better suited as a scorer.
He has the makings of a franchise-level talent, but his averages across the board (points, rebounds and assists) have all decreased in each of the past two years.
The only thing that we know about Evans is that Sacramento may not be the most ideal situation for him. With so many other players in need of the ball (Marcus Thornton and DeMarcus Cousins, among others), Evans might be better off plying his trade with another team.
Since the Kings are expected to make little effort in extending Evans' deal, it would make sense for the franchise to move him now instead of losing him for nothing at the end of the 2012-13 campaign.