San Francisco Giants' All-Fan Favorite Team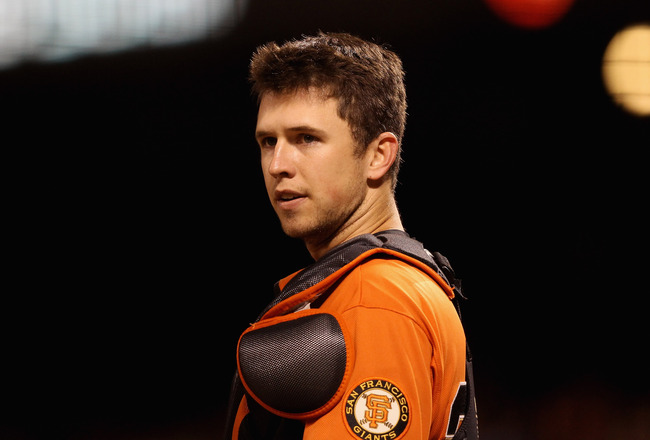 Ezra Shaw/Getty Images
The San Francisco Giants, more so than many other teams in MLB history, have a plethora of the greatest players to ever step on a baseball diamond.
Barry Bonds, Juan Marichal, Willie Mays and Willie McCovey are considered to be some of the most recognizable names in the history of the game, and they all happened to play for the Giants for the majority of their careers.
But, on top of those great names, the Giants have also fielded many other great players that the fan base loved to root for.
Here's the Giants' all-fan favorite team.
Starting Pitcher: Kirk Rueter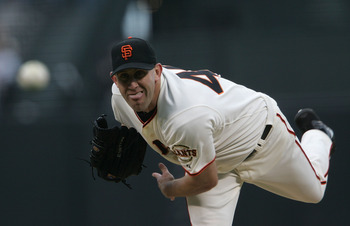 Justin Sullivan/Getty Images
Even with all-time greats like Juan Marichal, Gaylord Perry, Tim Lincecum, Jason Schmidt and even Matt Cain (who should be included in this list after becoming the 22nd pitcher ever to throw a perfect game) having put on a San Francisco Giants uniform at one point in their respective careers, Kirk Rueter is still considered to be a fan-favorite.
"Woody" was so beloved and respected by the organization and its fans that he was honored with "Kirk Rueter Day" on August 19, 2006.
Rueter pitched for the Giants for 10.5 years and compiled 105 wins over that time. He is the winningest left-handed pitcher in Giants' history. And, although he didn't have the most devastating stuff, he threw everything but the kitchen sink at the opposing batters.
His fastball rarely touched 90 mph, but his changeup was his go-to pitch, and his sinker was equally as effective.
It could be because he looks exactly like Woody from Toy Story, but Rueter has always been a fan favorite in San Francisco.
Catcher: Buster Posey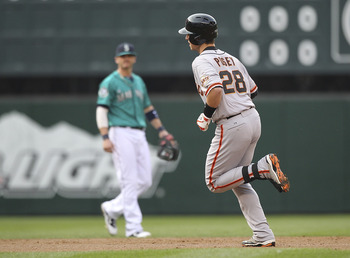 Otto Greule Jr/Getty Images
The San Francisco Giants didn't have much of a history when it came to backstops.
Benito Santiago was a very popular player during his three-year tenure with the Giants from 2001-2003, but he isn't the first player to come to mind when you talk about the most memorable catchers in Giants' history.
Bengie Molina was a well-liked Giant, but that's only when he hit a ball into Triples' Alley and everyone got to see him chug around the bases at a blazing speed.
But after Molina came a player who took the city by storm in 2010: Buster Posey.
For Posey to come up as a rookie and produce at a such a high level made it more than enough to solidify himself as the most popular catcher in Giants history.
1st Base: Will Clark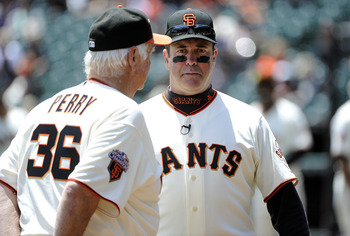 Thearon W. Henderson/Getty Images
It didn't take Will Clark long to win over the hearts of the San Francisco Giants fans.
On April 8, 1986, Clark stepped up to the plate for the first time in his major league career and hit a home run. The most impressive part about it was that he hit it off of Nolan Ryan, a Hall of Fame pitcher and arguably the best hurler of all time.
And, if that wasn't enough, Clark homered again in his debut at Candlestick Park—the Giants' home at the time.
"Will the Thrill" had one of the purest and prettiest lefty swings ever seen. But after his contract expired in 1993, the Giants were unwilling to give the injury-prone player a long-term contract, especially as he was coming off of two pedestrian seasons at the plate.
Nonetheless, Clark will always be a fan favorite.
2nd Base: Tito Fuentes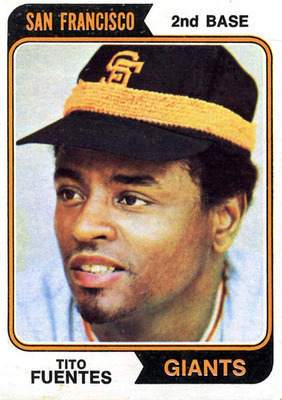 It had to be his name.
Tito Fuentes. It just rolls off the tongue so naturally. It's also a great baseball name. And, as it turns out, Fuentes was also an excellent second baseman.
Fuentes was nifty with the glove, as he displayed excellent range, and his ability to turn a double play ball was unparallelled.
Off the field, Fuentes was just as likable a person. He had the personality and charisma that fans loved. I, personally, have never seen him play. But from the looks of it, he reminds me a lot of Orlando Hudson. And, if this was the case, then it's easy to understand why he was such a beloved player.
3rd Base: Matt Williams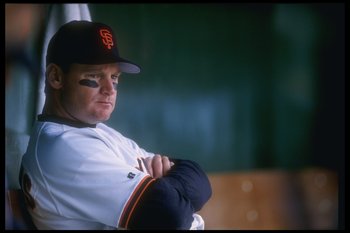 Otto Greule Jr/Getty Images
I once heard an anecdotal story that perfectly exemplified Matt Williams's character.
After a baseball game at Candlestick Park, Williams was out in the parking lot signing baseballs for a mob of fans out in front of his truck. People were pushing and shoving their way to the front in order to insure they'd get an autographed baseball, and the crowd was starting to become a little too rambunctious.
All of a sudden, Williams stood up and gathered everyone's attention and told them that everyone there that wanted an autograph would get one as long as people stopped pushing each other. If things continued as they were, he would get in his car and drive away.
As you might expect, the crowd listened to Williams and got in a single file line. And sure enough, Williams stayed until everyone got a signature.
Not only was Williams a fantastic third baseman, but he is a model human being.
And when the San Francisco Giants traded him for a player by the name of Jeff Kent, it did cause an uproar among the Giants fans. However, that disappointment was short-lived, as Kent went on to become one of the best offensive second basemen in the history of the game.
Shortstop: Jose Uribe
Before Juan Uribe came along, there was another Uribe that made a name for himself in San Francisco.
As surprising as it might sound, Juan wasn't the first Uribe to have a chant based off of his last name. Back in the Candlestick days, when Jose came up to the plate, fans from one side of the stadium would chant "OOH!", while the other side would chant "REE BAY!".
And while Juan was the one to hit a game-winning home run against the Philadelphia Phillies in the 2010 NLCS, he did sign with the Los Angeles Dodgers months later.
That was more than enough to make Giants fans turn on him.
Left Field: Barry Bonds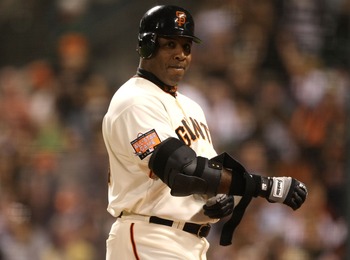 Jed Jacobsohn/Getty Images
While most of the baseball world hated him, San Francisco Giants fans adored him. He was Giants baseball for a long period of time.
And even if one disagreed with his potential use of performance-enhancing drugs, he still provided Giants fans with countless memories and record-breaking moments that none of them will forget.
Love him or hate him, Barry will always be a fan favorite in San Francisco.
Center Field: Willie Mays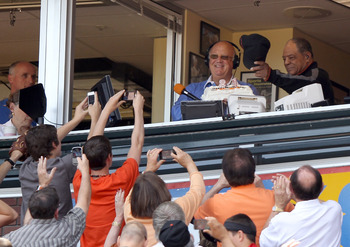 Ezra Shaw/Getty Images
Willie Mays is often referred to as arguably the greatest player to ever play the game, so San Francisco Giants fans who were lucky enough to witness him play should feel fortunate.
Not only is Mays a class act, but there wasn't anything that he couldn't do on the baseball field. He could run, hit for power, hit for average and make strong throws. In other words, he was a true 5-tool player.
Despite his old age, you can still see Mays at AT&T Park every once in a while, as he is a Giant for life.
Right Field: Jack Clark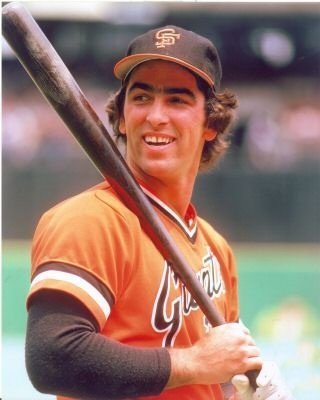 While Jack Clark hasn't gotten much appreciation for his accomplishments with the San Francisco Giants, he was, quietly, one of the best players to ever put on a Giants uniform.
He played for the Giants for 10 seasons, and was elected to two All-Star teams during his tenure with the club.
There haven't been many notable right fielders in Giants' history, but Clark was certainly the best one.
Keep Reading

San Francisco Giants: Like this team?