WWE: Why CM Punk Must Face John Cena at SummerSlam
June 20, 2012

John Cena is still the "guy" in WWE, but CM Punk is next in line and is being depended on to deliver the best match of the show every single night.
The best way for WWE to reap the benefits of this unique situation is by having these two feud once again.
Putting Cena back in the title hunt might be to the dismay of some, but it has been a long time coming.
Cena has been a true workhorse, and having him battle the hottest thing in wrestling at SummerSlam would be good for everyone involved.
Why This Works for Cena
Cena has done everything asked of him as the company's leading man. He has been very dependable, but because he is around so much, fans have grown a little tired of his character.
The hostility has faded some since Cena ended his year-long encounter with The Rock, and WWE has smartly booked Cena against the most hated people on the roster.
His feud last summer against Punk was one of the best rivalries in recent memory.
Punk won the WWE Championship from Cena in a classic match at Money in the Bank, and then the two battled in another epic at SummerSlam.
He got the better of the Massachusetts native last year, and the best way for Cena to breathe some fresh air into his persona would be to take on Punk once again.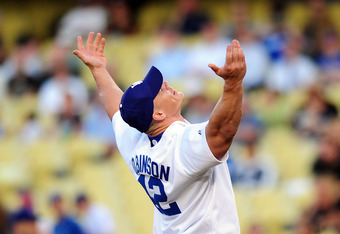 Jacob de Golish/Getty Images
Why This Works for Punk
The straight-edge superstar has lost some of his momentum after having an insanely hot year in 2011.
Punk won the WWE Championship on two occasions and was the most talked about wrestler on the planet last summer, but he needs some added juice if he wants to keep up the pace.
His problem is a simple one. Since the dawn of its creation, the wrestling industry has thrived on underdog stories.
Playing the ultimate jaded underdog was right up Punk's alley, but once he reached main event status, it was hard for him to keep being that guy.
Feuding with Cena is the best way to make Punk an underdog again. Cena clearly seems to bring out the best in him, and this program would allow Punk to showcase his natural rebel side.
Why This Works for Fans
This is easy. Punk and Cena put on the best two matches of 2011, and having these two lock up again should produce more great wrestling.

SummerSlam is the second biggest WWE event of the year, and it already looks like Triple H and Brock Lesnar will be headlining, so there is no need for Cena to fight another part-timer.
Putting the twelve-time champion back in the title hunt is good for Cena, and watching these two megastars wrestle again is fantastic for fans.