Samoa Joe and the Top 10 TNA Wrestlers We Need to See in WWE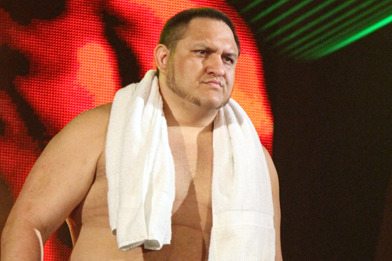 Samoa Joe (Photo courtesy of impactwrestling.com)
The Rock is off filming the sequel to Santino Marella's favorite motion picture, G.I. Joe: The Rise of Cobra.
Brock Lesnar is in Alberta poaching whitetail deer with his sons Duke and Turk. I didn't even have to make those names up.
The Undertaker is so old that his Dead Man nickname is very nearly literal.
Triple H is too busy untangling kayfabe lawsuits to wrestle.
Dave Batista is still at the Cesar Gracie camp chugging energy drinks and telling people he's going to be a mixed martial artist soon.
Randy Orton is on a ganja vacation RKO'ing boxes of Oreos.
Chris Jericho is suspended for portraying a convincing heel, but luckily he comes back to us on Monday.
Needless to say, the WWE is hurtin' a little for star power right now.
One response to this issue would be to build stars out of promising mid-card performers. Dolph Ziggler and Cody Rhodes have lived just outside main eventer status for at least a year now.
But this would be logical, and WWE is deathly allergic to the stuff.
Another possible solution? Pick a few choice Florida oranges off the TNA tree.
TNA's got more talent than they know what to do with, and a new impact player or two could save WWE from booking matches like Big Show vs. Cena in the future.
Here they are:
The top 10 TNA wrestlers we need to see in WWE!
Begin Slideshow

»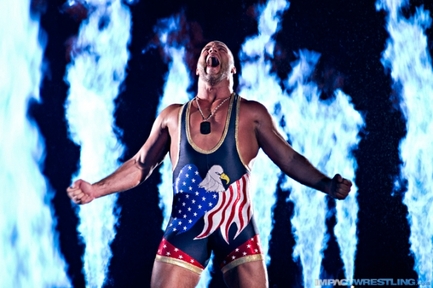 Kurt Angle (Photo courtesy of impactwrestling.com)
Kurt's footwear, singlet designs and driving record have all gone to hell since he joined TNA, but his in-ring craftsmanship surely has not.
The guy can still "flat-out go" as Tazz likes to put it, and he proves it in just about all of his TNA pay-per-view matches.
His tag affair with AJ, Kaz and Daniels was a spot fest, but a well organized and entertaining one.
That bout left me itching to see what Kurt can do against WWE's current top draws.
Everyone and their postman is talking about Brock Lesnar vs. the Rock or the Undertaker at WrestleMania 29, but I think dropping Angle into the main event mix is the most thrilling way to go.
Think of it.
Brock and Angle could face off 10 years after their WrestleMania 19 classic.
The match would be chockablock with fun shoot-style sequences, and the crowd would go bananas if Brock so much as teased the Shooting Star Press again.
Or how about Undertaker vs. Angle?
Unlike Brock, Angle could be signed to a deal where he makes more TV appearances than he has toes.
To me, that makes him a more legitimate threat to the streak.
Plus history tells us that Angle and 'Taker have very special chemistry. They had the match of the year at No Way Out 2006.
And let's not forget about a potential feud with WWE Champion CM Punk.
Given Kurt's checkered past with pills and alcohol, there is no shortage of material for the dagger-tongued Punk.
This is a captivating four to six month program waiting to happen.
Now 43 years old and having suffered more serious injuries than the 2012 UFC event calendar, Kurt Angle could very well be in the last five years of his decorated career.
Here's to Kurt going out on the biggest stage of them all.
Unlike many of the TNA-made stars on this list, Kurt doesn't run the risk of WWE burying him. He made his name there, and that's something Vince McMahon tends to respect and reward.
It's true, it's true.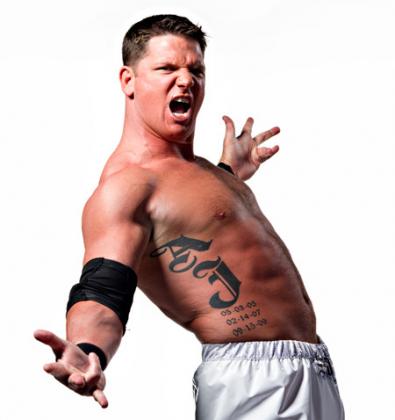 AJ Styles (Photo courtesy of impactwrestling.com)
Come on. You knew I was going to include him.
And the truth is, I almost didn't.
Billed at a generous 5"11, and having a name that is triple-knotted to the TNA brand, there's a good chance WWE would bury the man.
Hell, if there's a Kane angle to be had, they might even cremate him.
But hey.
We're not talking about Branden Walker, Marquis Cor Von or Frankie Kazarian here.
AJ Styles is the most celebrated and recognizable home grown talent in TNA history.
I don't put a whole lot of stock in the Pro Wrestling Illustrated 500 list, but the fact that AJ is the only TNA wrestler to ever rank in at #1 does support my point nicely.
Even the casual WWE-centric fan has heard of AJ and his one-of-a-kind athletic feats.
Those who haven't will take swift notice after witnessing just one springboard moonsault inverted DDT. I still don't know how he pulls that one off botch-free as often as he does.
WWE didn't initially roll out the red carpet for CM Punk or Daniel Bryan, but their overwhelming fan support made it unavoidable in the long run.
I think Styles would find himself in a similar scenario.
In fact, Styles would easily enter the WWE ranks with more name value than the current WWE Champion did back in 2007.
Would he main event a WrestleMania? Probably not.
Would he fight for the WWE Championship at B-level pay-per-views like Over the Limit and No Way Out? Quite possibly.
Would he steal almost every show he's on? You betcha.
My advice for him is the polar opposite of that I gave Kurt Angle.
He should make a big name and a small fortune for himself in WWE, and then head back to TNA for an appropriate retirement tour (of, uh, Orlando).
The only thing that hurts AJ Styles in my book is the preposterous tattoo on the right side of his torso.
By the looks of Randy Orton's arms, WWE would be just fine with it.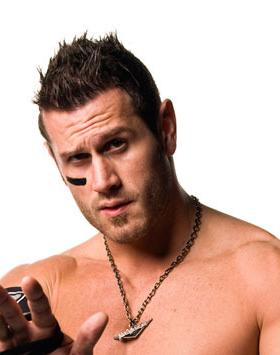 Alex Shelley (Photo courtesy of impactwrestling.com)
I know, I know.
Alex Shelley is no longer with TNA.
And chances are he'll soon turn up in New Japan Pro Wrestling where he knows he'll be taken seriously, but the mighty Internet says WWE has expressed interest in signing the magnetic Detroit acrobat.
While he's justifiably fearful of being put through the flamed-to-singe Florida Championship Wrestling and NXT hoops, I think it's a gamble he ought to make.
Shelley's wrestling style might call for some house-training or even neutering, but I firmly believe his impressive oratory skills would make up the difference.
He's a little too small and outside the box for a WWE main event push, but wrestling gods Mr. Perfect and Rick Rude as my witness, he'd be a remarkable Intercontinental or United States Champion.
If I signed Alex Shelley right this minute, he'd be answering and conquering an open challenge from U.S. Champion Santino Marella on the next Monday Night Raw.
If I signed Alex Shelley a few months from now, I might recommend he bring along his less charismatic but equally athletic Motor City bud Chris Sabin so they can light up the tag division.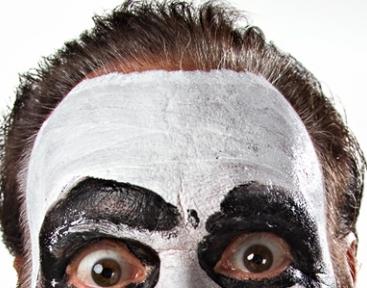 Sting (Photo courtesy of impactwrestling.com)
While he's lost a few steps and more than a few hairs since joining TNA, Sting still works at a rate other 50-something veterans cannot fathom.
That said, I suspect the inaugural TNA Hall-of-Famer is going to call it a career sooner rather than later.

Sting is not as financially dependent on or downright addicted to wrestling as fellow WCW legend Ric Flair, so I don't see him entering the ring slow, flabby and 60.
Maybe the right thing for Sting to do is to retire without ever touching a WWE ring. It would certainly set his legacy apart from most others.
And yet I can't help but fantasize about him appearing in the rafters at Monday Night Raw in his classic WCW Crow costume and face paint.
If it's going to happen, it needs to happen right.
He signs a short term contract, starting around the Royal Rumble and ending at WrestleMania, where he receives an epic farewell not unlike those of Michaels and Flair.
The only real feud he needs to have is with the man who will get the better of him at WrestleMania:
The Undertaker.
Oui, it's a foregone conclusion that the Phenom wins, but when isn't it at WrestleMania?
On the Road to WrestleMania, Sting could help establish up-and-comers by beating them in tightly contested matches.
One thing is for sure:
Before he retires from wrestling, he needs to retire the Heath Ledger makeup.
Right now he looks less like the Icon, and more like the guy who has dressed up as the Joker at every office Halloween party for the last four years.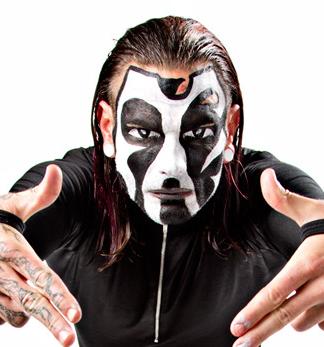 Jeff Hardy (Photo courtesy of impactwrestling.com)
Jeff Hardy is about as reliable as a cellular phone that's spent time in the toilet.
He seems to be working pretty well, and then one day he starts tweaking out and shutting down at random.
Hardy's past struggles to stay clean and motivated are well documented, and chances are he's less interested in WWE than they are in him.
But love or hate the high-flying, glow-in-the-dark gremlin, he's a household name with a devoted fan-base and intangibles that appeal to casual fans.
Some will argue that the Charismatic Iguana is too much of a liability, but I disagree.
WWE laid out the blueprint for how to deal with the mercurial rock star during his last stint with the company.
If he behaves himself, he gets a big push.
If he fails drug tests and shows up late, he puts over other top guys.
I thought bettering Hardy on multiple occasions during the summer of 2009 helped legitimize CM Punk as World Champion.
I'd be more than happy to see Hardy do the same for Daniel Bryan when he finally steals the WWE strap.
And hey, at least WWE would never send the guy out to the ring visibly intoxicated.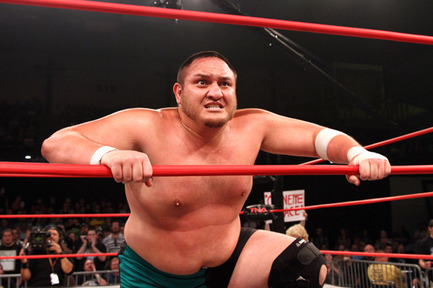 Samoa Joe (Photo courtesy of impactwrestling.com)
Here's a guy big, mean and physical enough to run with the kind of monster push Ryback and Brodus Clay have received.
The difference being he'll evoke chants of "Joe is going to kill you" instead of "Goldberg, Goldberg," and his shtick has more long term potential than that of a fat man who dances and who may or may not believe he's part dinosaur.
We know he can make a winning streak believable, destructive and compelling because we saw it when he started in TNA.
Truth be told, TNA hasn't capitalized on Joe's extraordinary combination of girth and wrestling expertise in years.
And knowing WWE, Joe would debut as a plumber who just can't seem to find a pair of slacks that entirely cover his posterior. At least the inevitable T.L. Hopper lawsuit would be fun to follow.
But how much worse would this really be for Joe than jobbing to second-rate bodybuilders like Crimson and Matt Morgan?
TNA had their chance. It's time we see if WWE can cash in on the 33-year-old killer.
If his ROH brethren CM Punk and Daniel Bryan are the immediate future of the WWE Championship, there's a chance Joe could burst onto the scene as an immediate contender.
If not, put him in a stable with the talented Uso Brothers so they can wreak a little mid-card havoc.
Oh, and he may be the one man on earth I'd actually like to see wrestle the Big Show.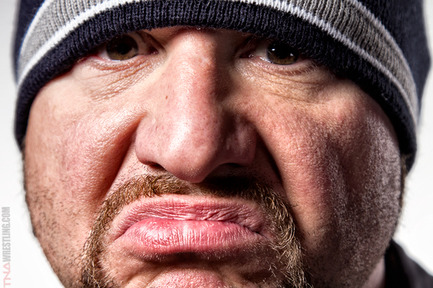 Bully Ray (Photo courtesy of impactwrestling.com)
Bully Ray is 40 years old and wrestles in a T-shirt for a reason, but he's currently one of the hottest heat-seekers in the sport.
He hasn't been this volcanic and merciless since his days as Buh-Buh-Buh-Buh Bubba Ray Dudley in ECW.
The Dudley Boyz also tore it up during much of their WWE tenure, but clearly ran out of steam towards the end.
I'm pleasantly surprised that Bully Ray has become a breakout singles star at such a relatively late age and after so many years of working tag team matches.
The guy's no Ricky Steamboat in the ring, but with his imposing size and acidic mouth, he really doesn't have to be.
WWE could certainly use a few more credible heels to challenge their marquee babyfaces, John Cena and CM Punk.
I'd buy a pay-per-view just to see Bully Ray cut a worked shoot on Cena. PG or not, it would be delectably ugly.
He'd be a lot of fun at the TLC and Money in the Bank pay-per-views, too.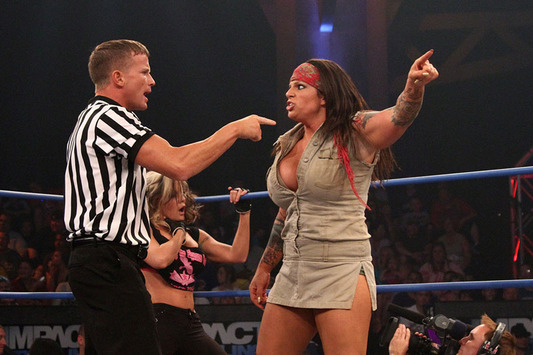 ODB (Photo courtesy of impactwrestling.com)
I doubt Disney World Wrestling Entertainment would let her pretend to drink whiskey, but ODB can be a crude trailer trash disaster without booze.
TNA has other capable female wrestlers WWE could pilfer, but most of them have already had uneventful stays with the company.
Right now the battle for the WWE Divas Championship is exactly this: Layla (who is nice and pretty) vs. Beth Phoenix (who is mean and sort of pretty).
The WWE Divas division needs a colossal flood of color, and ODB is arguably the most colorful female character in modern wrestling.
Don't get me wrong, WWE has taken some commendable steps on the path away from absolute Diva boredom:
AJ spiraled into a craziness reminiscent of Isla Fisher's character from Wedding Crashers.
Eve Torres Zack Ryder'd her way into a self-obsessed, power-hungry horror show.
The problem is that neither of these women seem the faintest bit interested in the Divas Championship.
No one will ever care about Divas title matches unless they feature various combinations of three-dimensional characters on a regular basis.
ODB and Kharma could be the quick remedy to a long untreated problem.
Just brace yourselves for the imminent tooting contest between ODB and poor Natalya "The Screwjob Didn't Stop in Montreal" Neidhart.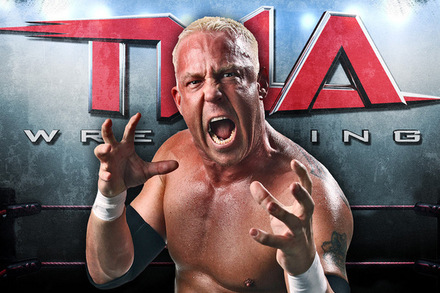 Mr. Anderson (Photo courtesy of impactwrestling.com)
Mr. Anderson has unfinished business in WWE.
Or maybe I just like the name Mr. Kennedy better.
It's weird. I've never been particularly fond of Kenneth Anderson.
Not while he was in WWE, and even less so in TNA.
Maybe it's the hyperbolic ring announcer voice and constant chomping of gum, but I find him to be a try-hard.
It's as though his numerous pushes in WWE and early encouragement from Steve Austin convinced him that whatever he breathes on turns to gold.
There's something about what he's selling in TNA that I simply cannot buy.
It might come down to the fact that it's too easy for him to be a big dog in TNA's skimpy, ragtag yard.
He remains a contender not because he's done anything exceptional lately, but because the Connecticut power suits saw something in him back in the day.
You know, before they realized what a big blond bowl of injuries he was.
I want to see if Kennedy can fill the role in which he was cast years ago:
Mr. Money in the Bank.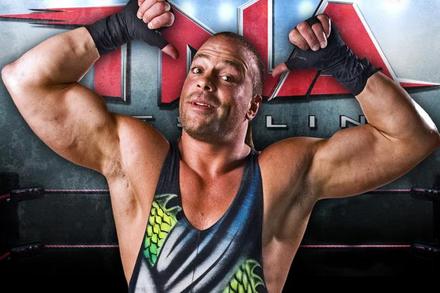 Rob Van Dam (Photo courtesy of impactwrestling.com)
It's fairly safe to say that RVD's best days are behind him.
Unless it is stipulated in his TNA contract, I can't see him wearing World Heavyweight gold again in his career.
He has leaned heavily on a dozen or so go-to spots since his first match in TNA, and outside of a quasi-poignant speech at ECW One Night Stand 2005, he's never brought much substance to the microphone.
Factor in his distaste for WWE's rigorous road schedule and conservative stance on marijuana, and it is unlikely RVD will be beating down the door to WWE Corporate Headquarters anytime soon.
And yet Jean-Claude's mellow doppelganger is one of the more familiar sounding TNA names to the ears of the WWE Universe.
Some of those very same eardrums just about popped when RVD made a surprise appearance in the 2009 Royal Rumble, and there can be little doubt that he'd receive similar fanfare if he popped up on Raw in a few months.
There isn't a second WWE Championship reign in his future, but he could help elevate talents like Ziggler, Swagger, McIntyre and Rhodes in much the same way he did Brock Lesnar and Randy Orton.
If nothing else, I'd watch him eat another RKO with the top of his head.
Bobby Roode (Photo courtesy of impactwrestling.com)
Bobby Roode:
He's not without talent, and I give him big points for being Canadian, but I can't in good conscience endorse Roode jumping to WWE.
He's too TNA-branded and otherwise nondescript for Hunter and the boys to care about.
He's the longest reigning TNA World Heavyweight Champion ever. In WWE, he might hold the United States Championship for an ironic cup of coffee.
Why mess with a good thing?
"Cowboy" James Storm:
Wielding Sweet Chin Music as his finisher and routinely drinking Steve Austin's beverage of choice, James Storm has just enough in common with WWE's favorite Texans for the company to purposely sabotage his career.
At best, he might win a few matches on Superstars and serve as an entertaining but ultimately irrelevant Pro on NXT.
Austin Aries:
I think he's a wrestling genius, but his small frame would fit into the WWE mold much like a thirteen-year-old skater does his jeans.
I also fear the company would mistake his eccentricity for him being a gay clubber.
Kazarian and Daniels:
Kaz would be punished for requesting his own release back in 2005.
Daniels looks like a hairless, gothic Disco Inferno; his considerable wrestling credentials cannot balance that out.
Don West:
I'm kidding, obviously, but it has dawned on me that West's ludicrously shrill, overstated, sporadically SHOUTED commentary would not lull me to sleep every Monday like Lawler's paint-by-numbers approach.